'The Bachelorette': Michelle Young Reveals if She Wants a Short or Long Engagement With Nayte Olukoya
​​The Bachelorette has ended, and fans are waiting to see what's next for the final couple. Nayte Olukoya and Michelle Young are engaged, and they revealed if they'll wait or get married soon.
Nayte Olukoya proposed to Michelle Young on 'The Bachelorette'
The final rose ceremony showed Young turning down Brandon Jones first. She then had a lovely moment with Olukoya. 
"Nayte, from the moment you stepped out of the limo, I felt that there was a connection," Michelle told him. "It was this kinetic moment where I was feeling things that I didn't really know it was possible to feel. But walking into this, my fear was that I would not be loved as much as I loved the other person. And through our conversations, there was moments where that fear definitely started to creep in, and this has not necessarily been a smooth ride." 
She continued, "But I'm also not willing to face that fear of walking away from this without you because I have never felt a love like this before, and I love you with my entire heart." After her speech, it was his turn to speak.
"Michelle, I love you," he told her, "I love you. I don't ever want to let go. I am absolutely crazy for you." He then got down on one knee and proposed, and she said yes. 
Michelle Young wants a short engagement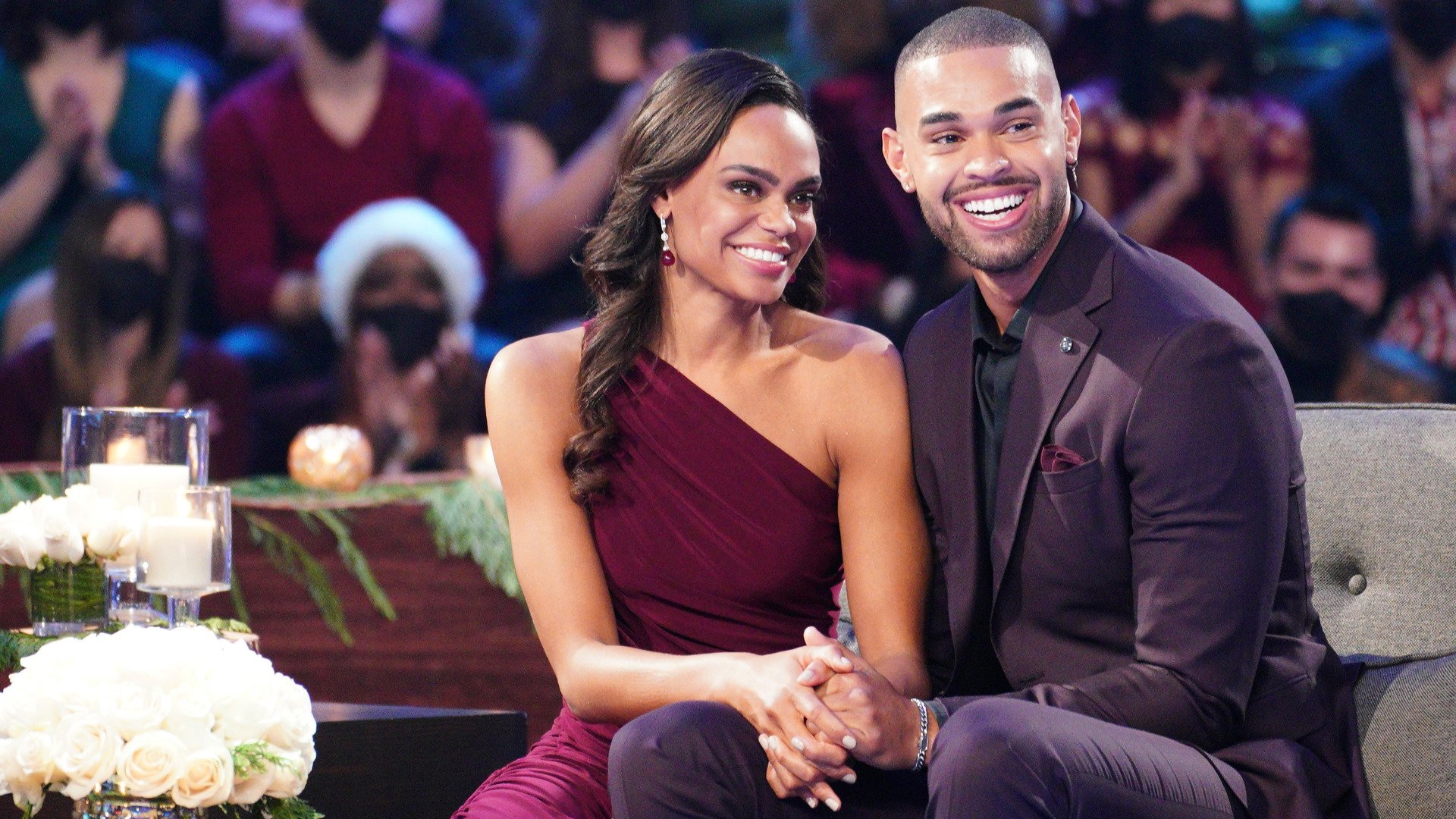 Most reality stars for the show wait years before walking down the aisle if they make it there. But Young says she plans to do things differently.
"We're so excited to start our life together," the teacher told People. She addressed their wedding planning.
"The planning is picking up speed," she revealed. "No shade to anybody who wants a long engagement, but that's not us. We're like, cool, you're my person, I'm your person. We're ready!"
Olukoya talked about making the big move from Austin, Texas to Minnesota. "I'm looking forward to packing up and seeing what Minnesota is like," he said. "I'm all in. And I'm excited! We are both leaning towards a summertime wedding."
They got money for a down payment on a home
The engaged couple got extra help from producers to start their life together. On After the Final Rose, they were gifted money for a down payment on a home. 
Olukoya revealed he's moving in a few months to Minnesota. He said it'd be "beautiful" and that Winnepeg, Canada, where his family is from, is a seven-hour drive from Michelle's family.