'The Bachelorette': Is Michelle Young Still With Her First Impression Rose Winner?
When it comes to The Bachelorette, first impression roses can mean a lot. Unlike The Bachelor, the first impression rose winners have a good record of also getting the final rose or at least making it to the final three. Last night, Michelle Young gave out her first impression rose to the man who most caught her eye. Is she still with him?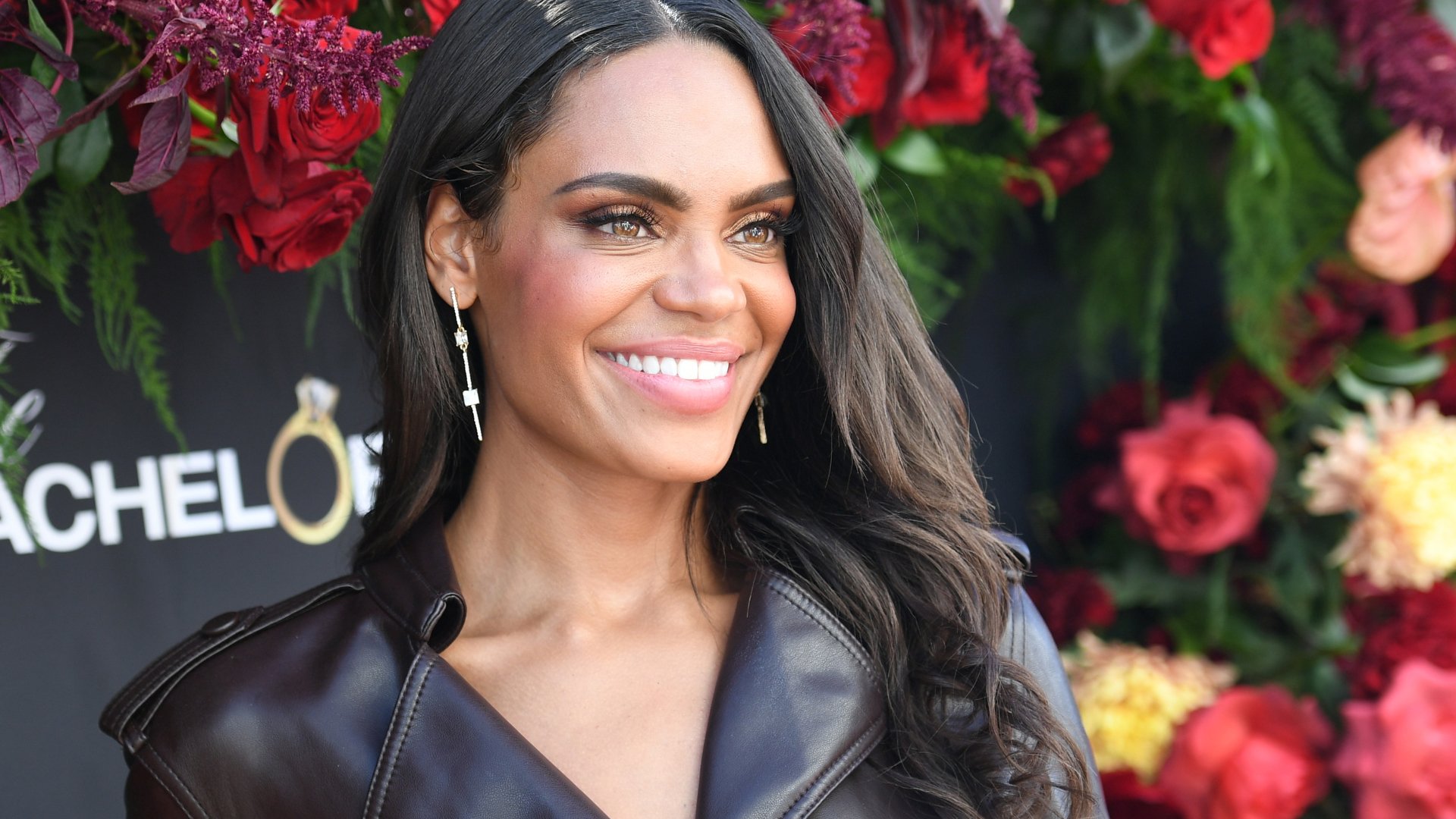 Michelle and Nate Olukoya connected instantly on 'The Bachelorette'
Nayte Olukoya was the first one out of the limo. He introduced himself to Michelle and the two immediately connected.
"Before we start this journey I just want to say, it's better Nayte than never," he told Michelle. When he walked away, Michelle said that the night was off to "a good start."
After the episode aired, Michelle told Entertainment Tonight, that she liked Nayte instantly.
"I'm not a love-at-first-sight [person, but was] honestly very attracted to him as he came out of the limo," she said. "I think the biggest part was when we sat down, we just had a natural conversation. That's kind of where that rose came from."
Even hosts Tayshia Adams and Kaitlyn Bristowe picked up on the connection between them.
"There was just an unspoken chemistry there, which was really cool to watch," Tayshia said.
Nayte got the first impression rose
The cocktail party took a turn when Michelle had to send Ryan Fox home for essentially writing a playbook on how to go far on the show. After he left, Michelle spoke to Nayte, who opened up about how he was attracted to Michelle's strong sense of family.
"I had the best childhood ever, but my parents got divorced," he said. "My mom just went through another divorce with my stepdad, who's like my best friend. So what I'm looking for too is meeting that person and being able to bring together that togetherness."
Later, Michelle pulled him aside to give him the first impression rose.
"I wanted to start by telling you how when we were talking earlier tonight you kind of expressed that it was difficult for you to be vulnerable, in that it might have to be something that you ease into, but I truly saw you push yourself. And even as you opened up, you were completely Nayte," she said to him. "Nothing but Nayte. So that being said, Nayte, will you accept this rose?"
Then, the two shared the first kiss of the season.
Are Nayte and Michelle still together after 'The Bachelorette'?
As most Bachelor and Bachelorette fans know, if you want to know how a season ends, you go to Reality Steve. Steve has already revealed who the winner of Michelle's season is.
"The main thing you want to know is what happened at the end, right?" he asked on his blog. "Well, I got that for you. Had heard rumblings since the season ended but got the confirmation I needed the end of last week. Michelle is engaged to Nayte Olukoya."
So, it looks like Nayte's first impression was a lasting one.