'The Bachelorette': Where Does Michelle Young Teach?
The Bachelorette is coming back soon. Michelle Young is the new star after many fans fell in love with her on The Bachelor. Many fans love that she's a teacher, but where does she work? Here are details about her school and what another teacher has to say about her.
Michelle Young talked about being a teacher on 'The Bachelor'
Young competed for Matt James' final rose on The Bachelor. She talked about why she became a teacher on one of their dates.
"From a young age, I just always wanted to help those around me," she said. "And as I got older, I realized that you can enter a passion of work that allows you to do that every day. I'm able to go to work, and I know that I'm making a difference."
She went on to talk about how the pandemic and the killing of George Floyd affected her students. "So it's been a really difficult year for my students, especially my students of color, and wanting to make sure that I can be there for them," Young said.
Young was a late addition to the cast. But James said their deep conversation led to a connection quickly.
Later in the season, Young had a hometown date. Her class got to virtually "meet" James and ask him questions.
Where does Michelle Young teach?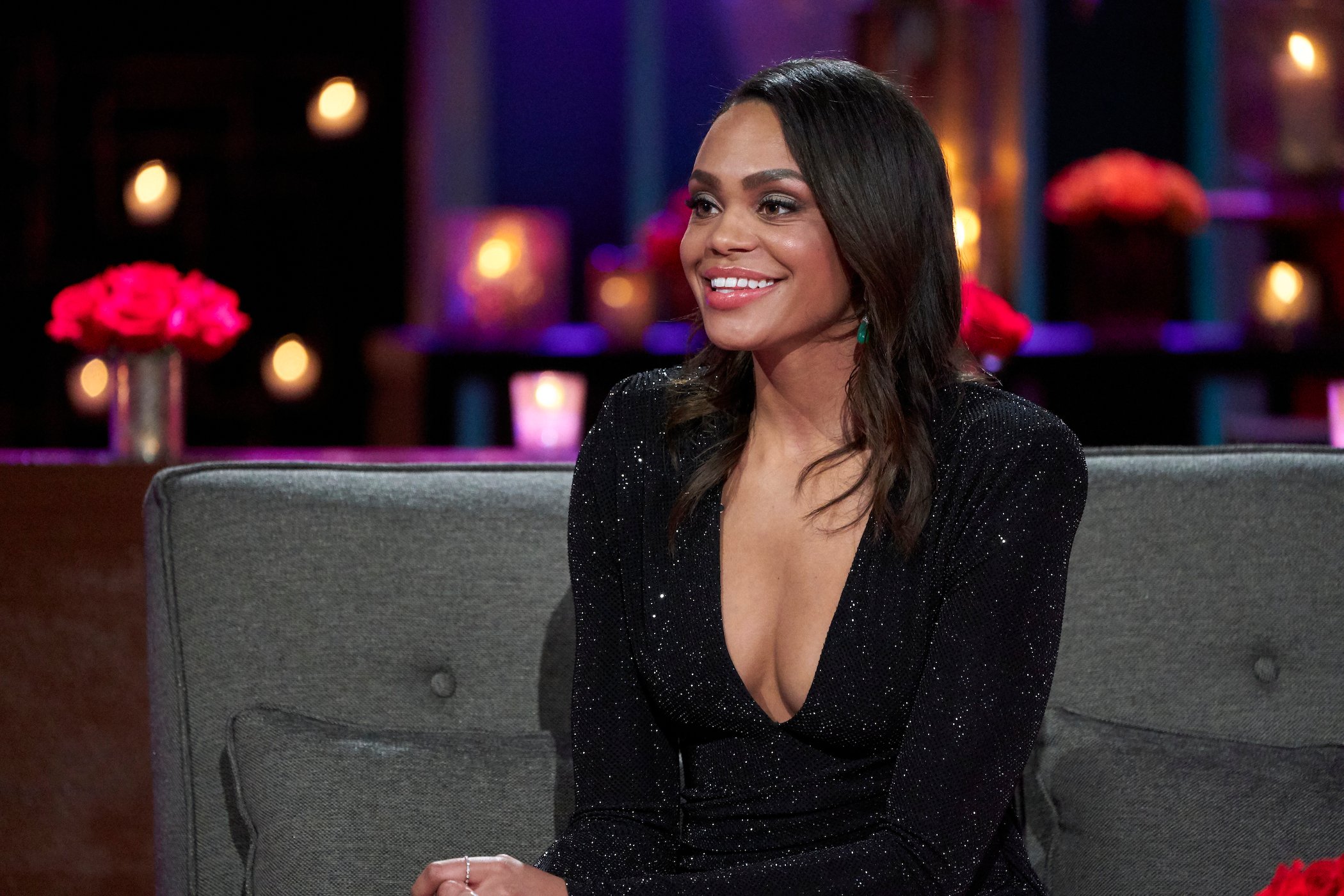 Before teaching, Young was a Division I basketball player at Bradley University in Peoria, Ill. Now she's teaching fifth grade at Echo Park Elementary School in Burnsville, according to KSTP.com.
She returned to her students after filming The Bachelor. "Today she taught a math lesson. She did the same reading lesson," a teacher from the same school, Kennedy Johnson told the outlet. "She is so incredibly driven, driven to be her best self, driven to help students become their best selves and world-changers really. Everyone here loves working with her."
Johnson described Young's classroom as "one of the best places to be." Students also showed their support for her while the show aired by wearing "Team Michelle" shirts.
The teaser for the new season plays on Young's basketball past and her profession. It opens with Young dribbling a basketball.
A scene of her meeting men was also shown. "I used to be a student," Clayton Echard tells her. "You already got me by the balls," Spencer Williams tells her handing her two basketballs. The narrator also talked about the men "kissing up to this teacher" to get ahead of the class.
It looks like fans will be in for a lot of teacher puns and possibly some love connections. Young's season of The Bachelorette premieres on Oct. 19 on ABC.