'The Bachelorette': Why Michelle Young Is 'Very Happy' No Matter How Her Season Ends
Michelle Young explains why she is still 'very happy' no matter how her story ends in 'The Bachelorette' Season 18 finale in 2021. Also, who is the next bachelor in 2022.
Bachelor Nation might be halfway through The Bachelorette Season 18 on ABC, but Michelle Young already experienced her journey in real-life. Now, the 28-year-old teacher from Minnesota is sharing how she's doing now. But ultimately, Michelle says she's "very happy" regardless of how her Bachelorette season ends — here's why.
[Spoiler alert: This article contains spoilers about Michelle Young's journey in The Bachelorette Season 18 and the next star of The Bachelor Season 26.]
'The Bachelorette' Season 18 star Michelle Young explains why she's happy now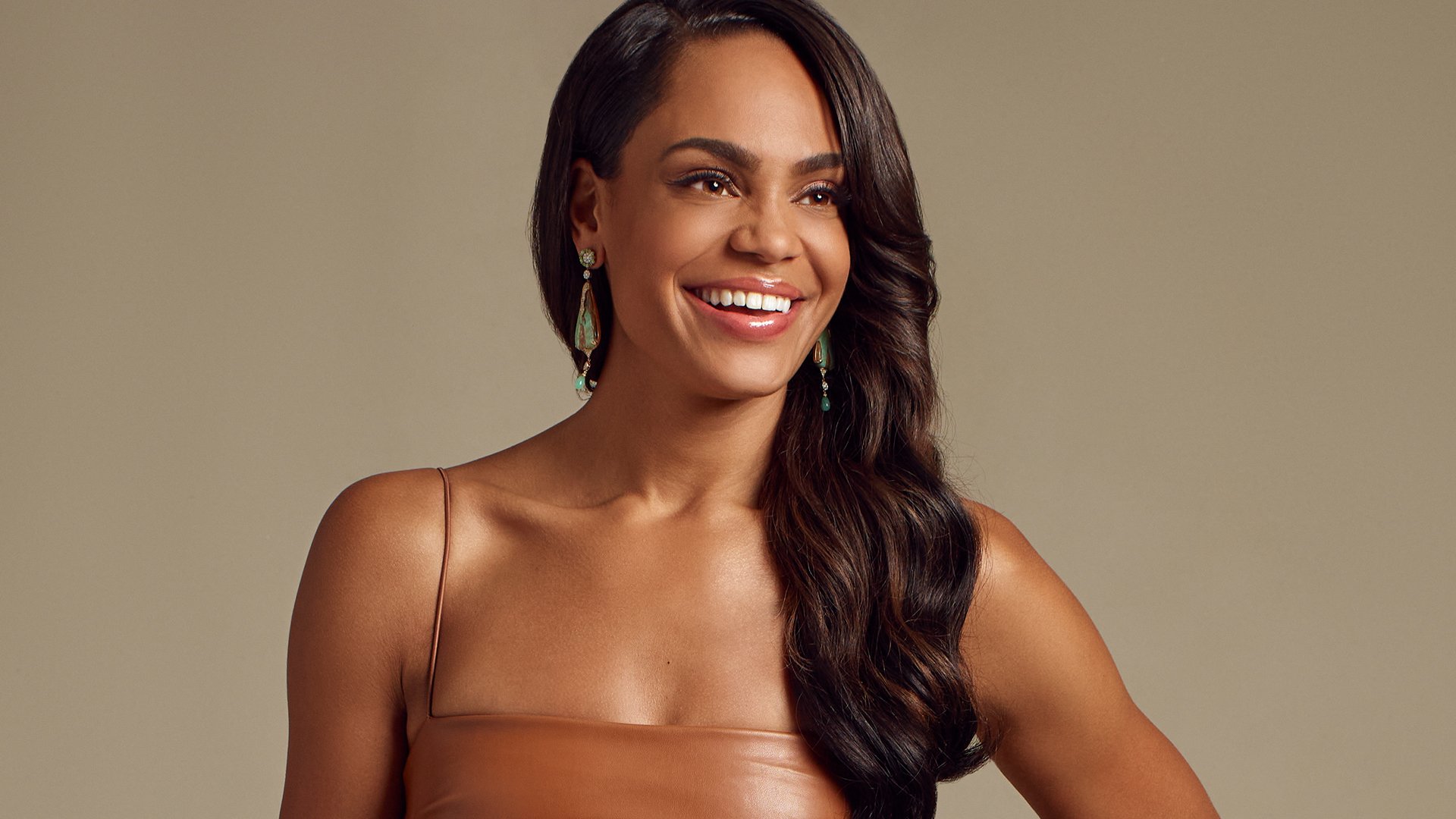 In the Nov. 11 episode of the Talking It Out podcast, Bachelor Nation fan-favorites Mike Johnson and Dr. Bryan Abasolo spoke with Michelle about her Bachelorette journey. Then at the end of the conversation, Bryan asked the new lead whether she is happy now. 
Of course, The Bachelorette Season 18 star was unable to give away any details about her ending. However, Michelle confirmed she's happy now, even after filming is over. That said, her overall happiness isn't necessarily tied to choosing someone in her finale.
"Yes, I would say that I'm very happy. I'm happy with where I'm at," Michelle said. "It's been a whirlwind. I'm learning as I go. It's a lot."
She later added, "You know, I think regardless of how this thing ends, I learned so much. And I'm in a good spot. It was an amazing opportunity. I met amazing people, and I'm headed in a good direction. So it's hard not to be happy."
Michelle Young teases her ending in 'The Bachelorette' 2021
However Michelle's story ends in The Bachelorette Season 18, many fans are still hoping she gets her happily ever after. So what can viewers expect from the ending? In an interview with Glamour, Michelle was asked to describe the final episode of her season. And according to the lead, her Bachelorette finale is going to be the "most dramatic" ever.
"The most dramatic, so dramatic. But the final episode is honestly so intense and emotional. It's going to be a lot," she said.
Who is the next star of 'The Bachelor' 2022?
As viewers start to think about Michelle's Bachelorette finale, others might be wondering about the next season of The Bachelor. As of this write-up, ABC hasn't officially announced the new lead for season 26. However, Clayton Echard, who is currently a contestant on Michelle's season of The Bachelorette, is taking the role.
In October 2021, multiple reports claimed that Clayton is the next star of The Bachelor after Matt James. The new season, which will premiere on Monday, Jan. 3, 2022, has started filming, according to spoiler guru Reality Steve. The franchise blogger also claimed that Clayton and his final three women flew to Iceland on Nov. 10 to start filming his finale.
Now, fans will have to wait and see what happens to Michelle in The Bachelorette and possibly Clayton in The Bachelor next year. But whatever happens, many viewers are hoping everyone gets their happy ending. Stay tuned.
The Bachelorette Season 18 with Michelle Young airs Tuesday nights on ABC.