'The Bachelorette:' Michelle Young's Basketball Career Gives the Youngest Contestant a Major Advantage
Michelle Young's season of The Bachelorette premieres tonight, Oct. 19th. Her list of eligible bachelors has already been revealed and it seems like she has quite a few solid options. In several seasons of The Bachelor and The Bachelorette, fans have felt that some contestants on the show were a bit too young for a long-term relationship with the lead. However, Michelle's youngest contestant has something in common with Michelle that might give him a major advantage.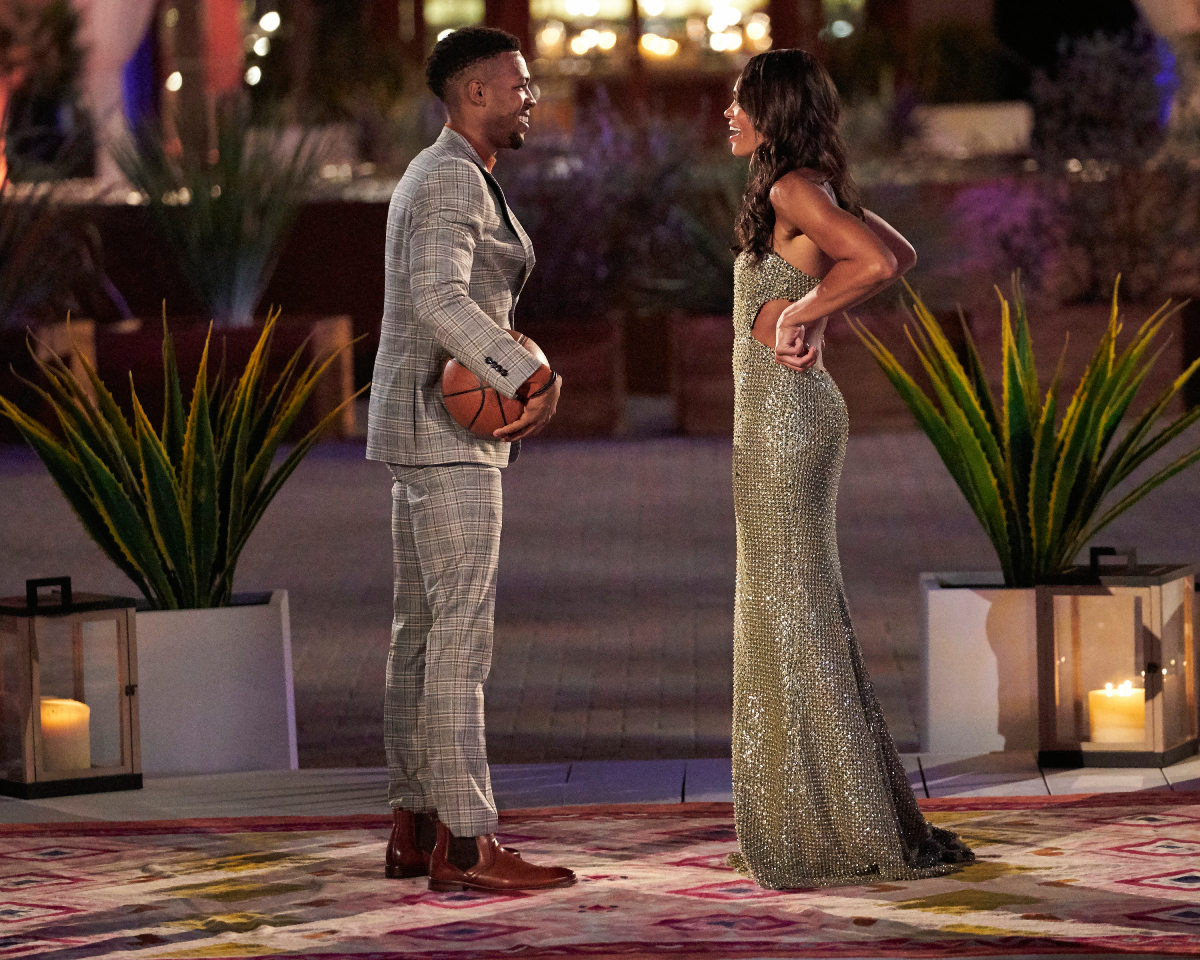 [Spoiler alert: This article contains potential spoilers about Spencer Williams and Michelle Young on The Bachelorette Season 18 in 2021.]
How old is Michelle Young?
Michelle is a 28-year-old elementary school teacher from Minnesota. She formerly played college basketball at Bradley University, where she was hailed for her skills on and off the court. Michelle was introduced to Bachelor Nation when she was the runner-up on Matt James' season of The Bachelor. Matt sent a heartbroken Michelle home before choosing to be with Rachel Kirkconnell.
Michelle will no doubt make an amazing bachelorette. She is incredibly mature and has already achieved quite a bit in her life. With that said, it's likely better for the contestants on The Bachelorette to not be too young this season. Thankfully, there is only a three-year age difference between Michelle and her youngest contestant.
Who is the youngest contestant on Michelle's season of 'The Bachelorette'?
Spencer Williams is the youngest contestant on Michelle's season of The Bachelorette at 25 years old. Although he is young, it seems like Spencer has already achieved quite a bit. Spencer is a financial crimes analyst from Cleveland, OH. He is also the father of a three-year-old son who is "the inspiration that makes him want to be a better man every day," ABC reports.
Spencer "needs a woman with an open mind who will be vulnerable with him and challenge him to be the best version of himself." He also loves hot tubs and snowball fights. He and Michelle are only three years apart in age, and he certainly has enough life experience to make up for what he lacks in years.
Spencer Williams played professional basketball
Just like Michelle, Spencer is incredibly athletic. He played basketball at The College of Wooster, earning back-to-back all-conference seasons. From there, Spencer went on to play overseas professional basketball with LYIT Donegal basketball club. His love of the sport will certainly give him an advantage in having something in common with Michelle.
Spencer is not the only basketball player in Michelle's season, so he'll have to rely on more than that to get in her good graces. Contestant Joe Coleman also played college basketball and has the advantage of having known Michelle prior to coming on The Bachelorette.
However, it looks like Spencer will make a pretty solid first impression on Michelle during night 1. Photos show him exiting the limo with two basketballs, no doubt to make some kind of pun for Michelle. Bachelor Nation will have to wait and see how Michelle's youngest contestant fares this season.