'The Bachelorette': 1 of Michelle Young's Men Is a Secret Relative of Clint Eastwood
This week, fans watched as Michelle Young met the men vying for her heart on The Bachelorette. As with every season, there were a few stand-out men and some who blended into the crowd. There was even one man who Michelle knew from before the show. But what viewers might not know is that one of Michelle's men is actually related to actor Clint Eastwood.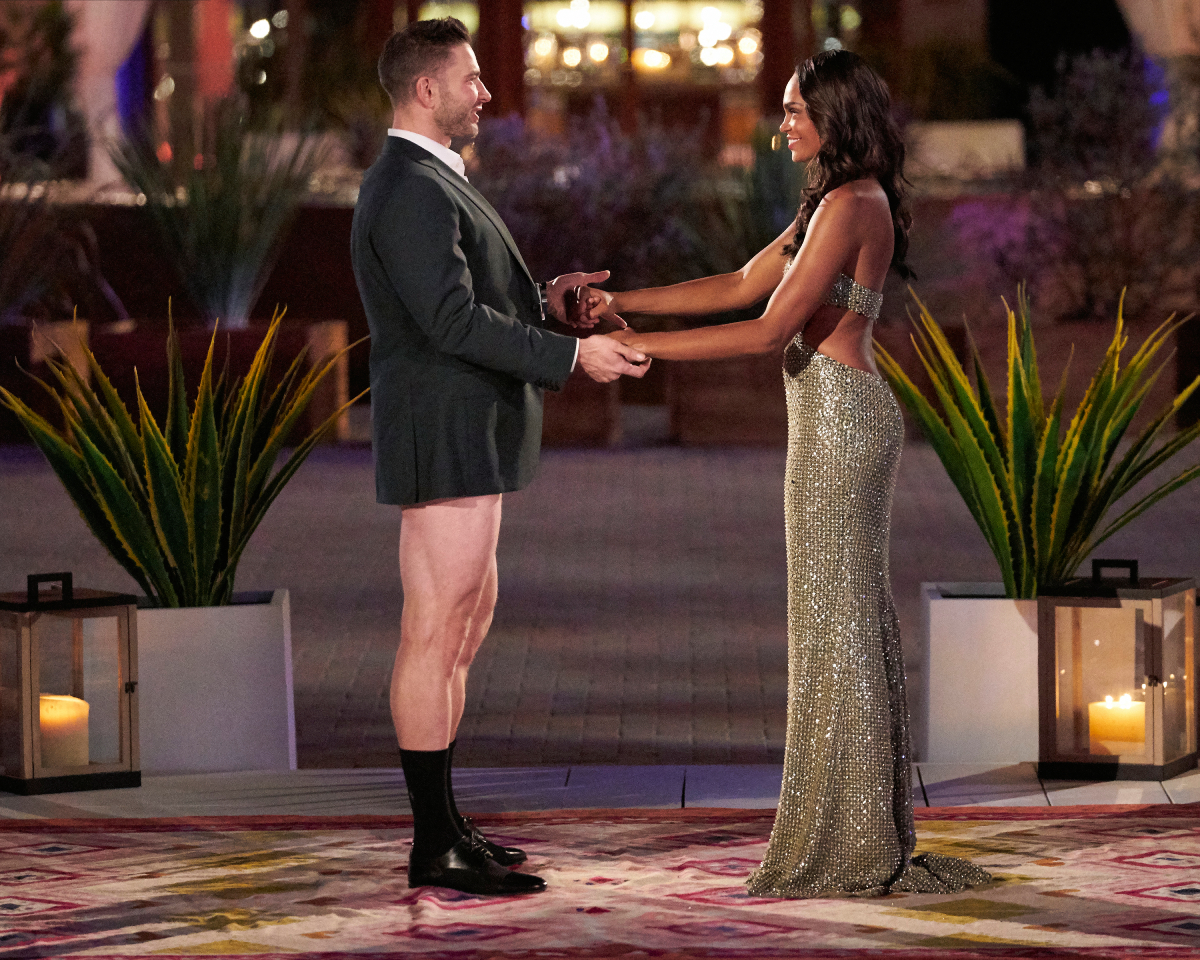 Who is related to Clint Eastwood on 'The Bachelorette'?
Fans may remember LT Murray IV as the one who made an entrance without any pants. But he's actually somewhat of a "secret" grandson to Eastwood. In 2018, The Daily Mail posted a story about how Eastwood connected with a daughter who he never knew he had.
"Her existence was first revealed by Eastwood biographer Patrick McGilligan, who said Laurie's mother had a serious relationship in Seattle with the star while he was engaged to first wife, Maggie Johnson," the Daily Mail cites. "The relationship ended and on discovering she was pregnant, the woman, who has not been identified, put the baby up for adoption."
Laurie, LT's mother, was adopted in Seattle.
"This all happened around 30 years ago," a family friend told the outlet at the time. "Laurie had been really interested in finding out who her real parents were and hired someone to help her. When they found the paperwork, her biological mother had written down Clint Eastwood's name.
"From what it appeared, Clint Eastwood had no idea that she was even pregnant," the friend continued.
Does L.T. have a relationship with Clint?
Since then, L.T. has formed a relationship with his grandfather. According to The New York Post, LT has said that Eastwood stepped up and has been a good father to his mother since they met and a role model for their family. LT has also posted about his grandfather on social media from time to time.
Who is Michelle Young interested in on 'The Bachelorette'?
LT made it through week one of The Bachelorette but he wasn't one of her frontrunners. Michelle had her sights set on Nayte Olukoya the entire night.
"I'm not a love-at-first-sight [person, but was] honestly very attracted to him as he came out of the limo," she told Entertainment Tonight of Nayte. "I think the biggest part was when we sat down, we just had a natural conversation. That's kind of where that rose came from."
The two connected throughout the night and she ended up giving him her first impression rose.
"I wanted to start by telling you how when we were talking earlier tonight you kind of expressed that it was difficult for you to be vulnerable, in that it might have to be something that you ease into, but I truly saw you push yourself. And even as you opened up, you were completely Nayte," she said to him. "Nothing but Nayte. So that being said, Nayte, will you accept this rose?"
Though Nayte is the clear frontrunner, all hope is not lost for LT as things can change on The Bachelorette quite quickly.
The Bachelorette airs on Tuesdays at 8 p.m. ET on ABC.
RELATED: 'The Bachelorette': Is Michelle Young Still With Her First Impression Rose Winner?