'The Bachelorette': This Might Be the Biggest Clue to Who Wins Katie Thurston's Season Yet
Katie Thurston's season of The Bachelorette just got started but already fans are predicting who will get Thurston's final rose. There are a few frontrunners that seem to have caught Thurston's eye in the first two episodes but some eagle-eyed fans caught on to a huge clue that could spoil who wins this season.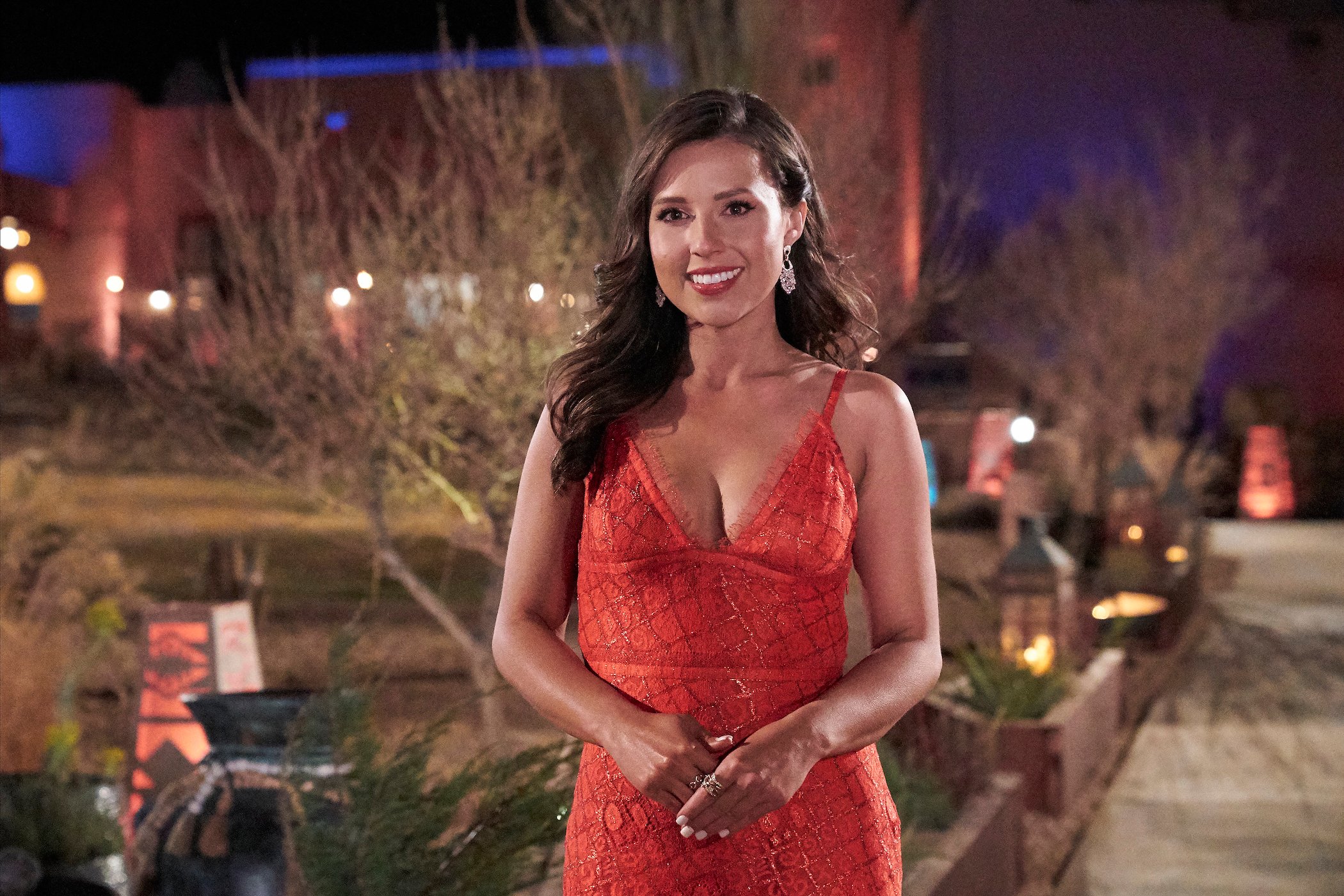 What is the clue on 'The Bachelorette'?
If you watched last week's episode, you may have noticed a tiny little Easter egg. During the group date, Thurston seemed to be wearing first impression rose winner, Greg Grippo's bracelet.
"Katie is wearing Greg's bracelet. It's game over boys!," one Twitter user wrote, according to Page Six.
"Katie wore Greg's bracelet for the group date after party, just end the season now it's over for everyone else," another person said.
But the clue may not be as cut and dry as some fans would hope as contestant Hunter Montgomery seems to have the same bracelet.
"It's been brought to my attention that the bracelet could also belong to @hmontgomery. He's wearing the bracelet in his casting headshot. Take a look at his profile to see the pic!!!!!"" one user tweeted, according to the outlet. Montgomery also liked the tweet.
RELATED: 'The Bachelorette': Katie Thurston Comments on Her Season Without Chris Harrison, What Prevented Her From 'Giving Up'
Katie's connection with Greg on 'The Bachelorette'
While Thurston may or may not be wearing Grippo's bracelet, the two definitely have a connection.
"What I loved about Greg is he was just true to himself, which was this very nervous, very uncomfortable guy," Thurston told Us Weekly. "He didn't try and act cool or, like, be this guy that he's not. He was just like, 'This is me and I'm really freaking scared.' And I thought it was really endearing, you know? And I could tell as long as he opened up, there was something more there. And so I thought, you know, giving him the first impression rose would give him that validation of, 'I'm into you. Let's figure this out.'"
During their one-on-one date, the two were clearly into one another.
"The exciting part about it is just knowing I see potential in you," Thurston said. "I think that's why you're here. That's why not only did you get the first impression rose, you get the first one-on-one date."
"Greg is just so easy to be around," she told the cameras. "I feel like we're dating. I feel like I know him."
Is Greg an actor?
Recently, a Reddit thread has accused Grippo of not being who he says he is.
"He is not on the show for love, let alone Katie, and his appearance on this show is solely to promote and kick-start his acting career," the post reads. Another user came forward with an alleged story that also seemed to be about Grippo.
RELATED: 'The Bachelorette': What Really Happened Between Aaron and Cody?
"My best friend dated a fan-favorite contestant on The Bachelorette very seriously for a year and a half and he was awful to her," the source said. "This sweet shy boy act is exactly that: an act. He really is actually an actor. I've personally witnessed him throw a fit and call her a terrible name for wearing a mini dress, so I can only imagine what happened behind closed doors."
None of these rumors have been verified but they certainly have made some fans wary of the frontrunner.