'The Bachelorette': Nayte Olukoya and Michelle Young Update Fans on Their Engagement via Instagram
The Bachelorette Season 18 finale ended with an engagement between Nayte Olukoya and Michelle Young. So naturally, many Bachelor Nation fans have been itching for an update on the relationship on social media. Luckily, Michelle and Nayte confirmed they are still together and engaged on Instagram, and the new couple's comments will make you believe in love again.
Nayte Olukoya proposed to Michelle Young in 'The Bachelorette' finale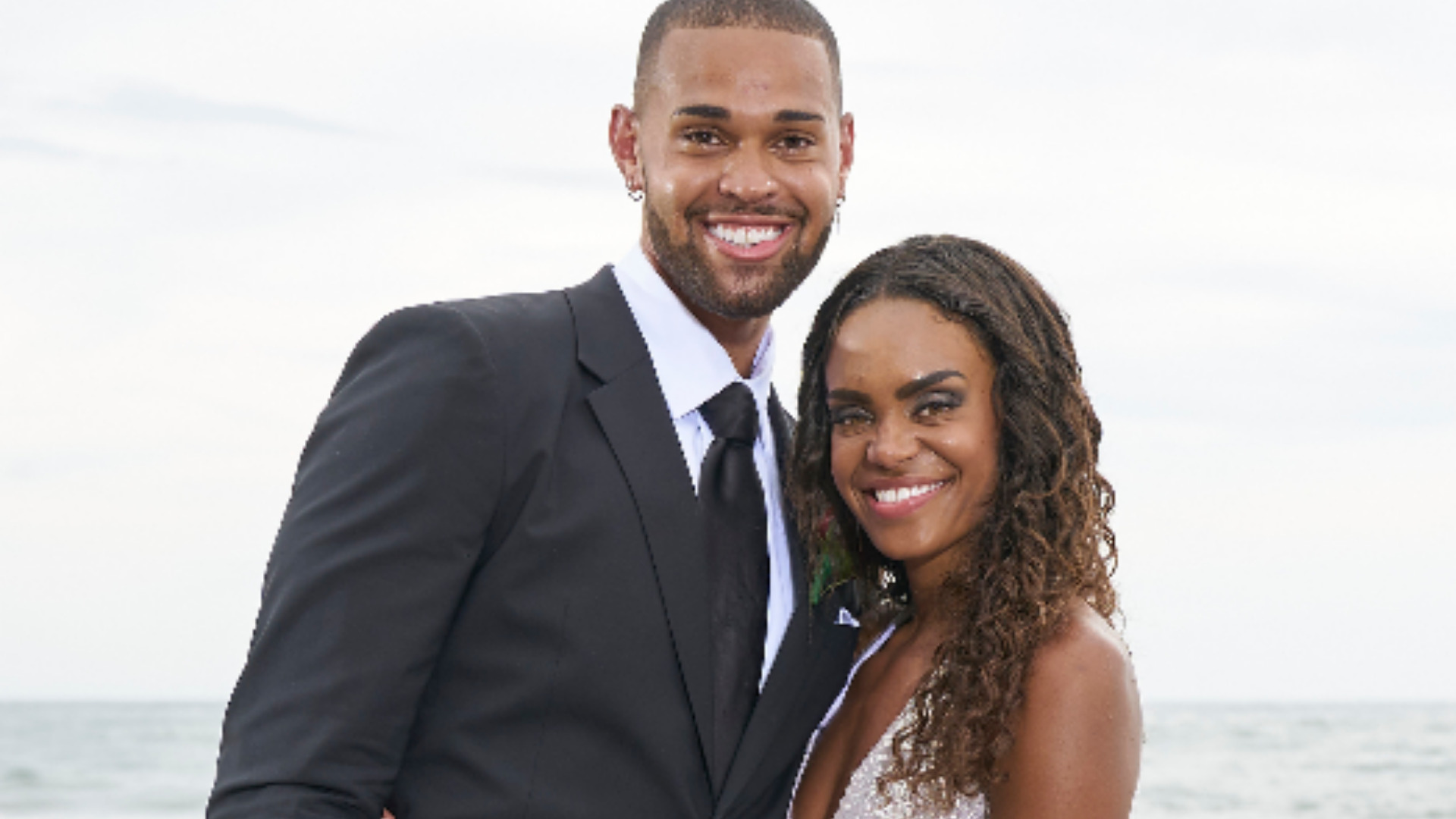 RELATED: 'The Bachelorette': Michelle and Nayte Open Up About Marriage, Wedding Plans, Kids, and Living Together Soon
Nayte's proposal to Michelle was short and sweet in The Bachelorette finale on Dec. 21. The contestant reflected on their journey and revealed they actually thought about running away together on the second night. He also shared that he felt the same way – almost. Now, he was in love. Then Nayte told Michelle exactly what she needed to hear.
"I know that you've felt unseen at times, and I want to let you know that I'm completely prepared, willing, and ready to make sure that you are always chosen first, seen, now, today, tomorrow, and for the rest of our lives," Nayte said. "I love you, Michelle."
He later added, "I don't ever want to let go. I am absolutely crazy for you. Michelle Anne Young, will you marry me?"
And just like that, Michelle accepted Nayte's proposal.
Michelle Young and Nayte Olukoya confirm they're still together and engaged on Instagram
RELATED: 'The Bachelorette': Why Did Brandon Jones and Michelle Young Break Up?
A few hours after getting engaged in The Bachelorette Season 18 finale, Nayte and Michelle became Instagram official, telling the world they are still happily together. In his social media post, Nayte confirmed that the proposal happened on Sept. 9, and he made a dig at his not-ready-for-an-engagement and "walking red flag" edit on the show.
"Who would have ever thought that a reality tv show could actually work out as perfectly as it did for us," Nayte wrote on Instagram. "Regardless of the edit, we know our true story."
The 28-year-old account executive also thanked his fiancée for looking beyond the first impression, noting that people often judge him based on his appearance. But the bachelorette saw him for him. Nayte also made a few promises about the future to Michelle in his Instagram post, planning to give his partner his "full effort" while "working through life" together. Then Nayte concluded his lengthy love letter to Michelle by thanking her. He wrote:
"All in all, Michelle, you're all I see, you're all I've ever wanted, and you're all I'll ever want. Thank you for being you and thank you for being the one to unlock my hearts potential. I can't get enough of living this dream come true with you."
RELATED: 'The Bachelorette': Michelle Young's Mom, LaVonne, Reveals How the Family Really Feels About Nayte Olukoya Now
Meanwhile, Michelle shared a series of photos from her engagement in Mexico, and her Instagram caption featured a sweet poem addressed to "SoulNayte." The 28-year-old teacher started off her poem by sharing that Nayte has proven himself to be exactly what she was looking for on The Bachelorette – someone who sees her, challenges her, accepts her, and will never let her go. And like her fiancé, Michelle addressed Nayte's edit on the show. She wrote: 
"I've learned our love story doesn't need to be perceived as perfect, As long as it's perfect for you and me. You've quickly become the pep in my step, The reason I smile through hard days. I love the way you love,You make me feel beautiful in so many ways."
Then Michelle thanked her "SoulNayte" for answering her call. And while the bachelorette hinted that they have "no idea what's in life's plan," she's happy to have Nayte by her side.
Michelle Young and Nayte Olukoya share their next steps together
RELATED: 'The Bachelorette': Why Wasn't Tayshia Adams in Michelle Young's Finale and 'After the Final Rose' Special Episode?
Although Michelle's Instagram post about Nayte hinted that they don't know what's next, The Bachelorette stars already confirmed that they are moving in together soon. During "After the Final Rose," Nayte revealed he plans to move to Minneapolis, Minnesota to be with Michelle, and they are currently house hunting. Then the production team gifted the couple a $200,000 check for the down payment on their new home. 
Meanwhile, both Michelle and Nayte expressed their gratitude for the money and Bachelor Nation experience on social media. In an Instagram post, Nayte thanked the whole crew for their gift, sharing that the couple felt "so appreciative and feel overwhelmingly supported and loved." Michelle also shared how excited she was about their next step. On Instagram, she wrote:
"Nayte and I cannot express how grateful we are to have received the incredibly generous gift that we will be using to purchase our first home together! Although this @bacheloretteabc journey has come to an end, we are so excited to bring y'all with us as we start our life together! House warming invites to be sent soon #BachelorNation!"
RELATED: 'The Bachelor' 2022 Promo Spoils a First for Clayton Echard at the Start of His Season