'The Bachelorette': Nayte Olukoya Reveals Why He Joined Michelle Young's Cast
Michelle Young's season of The Bachelorette has already started off with a bang. We've seen at least one of the men on the show kicked off in the first episode. Ryan Fox showed up with folders of notes and a game plan on how to win Michelle's season. Michelle saw the red flags immediately and didn't believe he was there for the right reasons. What about the rest of the suitors, though? In particular, why did Nayte Olukoya join Michelle's cast of The Bachelorette? Here's what we know.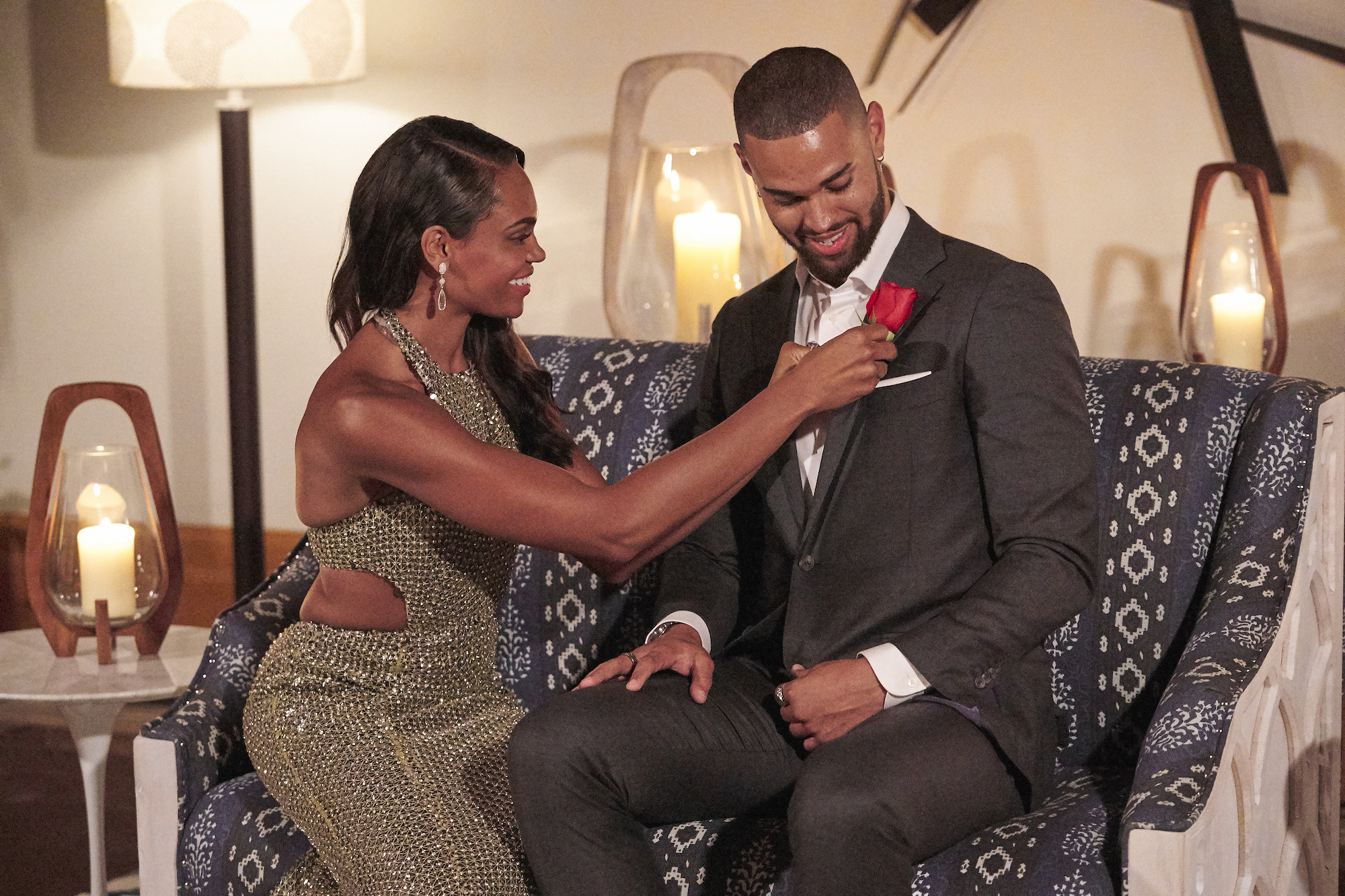 Nayte Olukoya didn't submit his application to join Michelle Young's season of 'The Bachelorette'
Most people who participate in any of the shows within The Bachelor franchise are pretty meticulous about the application they submit to be on any of the shows. They want to show the best side of themselves to increase their chances of getting on the show. That isn't true for Nayte and his application to be on The Bachelorette. 
Nayte recently sat down to speak with former Bachelorettes Becca Kufrin and Tayshia Adams on their podcast, Bachelor Happy Hour. He explained that applying for the show had never really crossed his mind. Instead, one night while he was out, he met a man named Mike, and the two hit it off and decided to hang out the next day. Mike told Nayte he had been approached to be on Michelle's season of The Bachelorette, but he couldn't do it due to work commitments.
Nayte told the podcast hosts, "We were all hanging out, getting to know each other better and he's like, 'How crazy is it that somebody actually reached out to me from The Bachelorette? They do filming on X date, but I'm actually taking my bar exam so I can't do it. You know what? I'm just going to send them your profile.' I told him he doesn't have to do all that but he does it anyways, and I get reached out to apply and I'm like 'Nope, not going to do it.'"
Nayte Olukoya initially told 'The Bachelorette' he didn't want to be a part of the cast
After initially deciding not to apply, someone from the show reached out again. Nayte continued, "Long story short, got reached out to again, and I was like 'I'll fill out the application. What's the worst that could happen?'
At first, he told them that he didn't want to be on the show and the contact was shocked. Nayte eventually talked to his mom and some other people and decided to give it a shot. He thought Michelle seemed like a really nice person, and after all, he knew he could leave at any time if he had a miserable experience. The rest, as they say, is history.
Nayte Olukoya received Michelle Young's First Impression Rose on the first night
Even if Nayte didn't initially want to appear on the show, it certainly looks like things are going his way. He received not only the First Impression Rose on the first night, but he also received the first kiss from Michelle. 
Michelle Young's season of The Bachelorette currently airs on Monday nights on ABC. Fans can also watch on Hulu Live with a subscription.