'The Bachelorette': New Promo Reveals Clare Crawley's Exit and Foreshadows Replacement
The rumors were true, Clare Crawley is giving up the coveted role of Bachelorette in order to pursue her own love story. One thing that has become apparent throughout this frenzy is that ABC and the Bachelor franchise are able to fix any problem. They already have a new Bachelorette and new promo ready to go.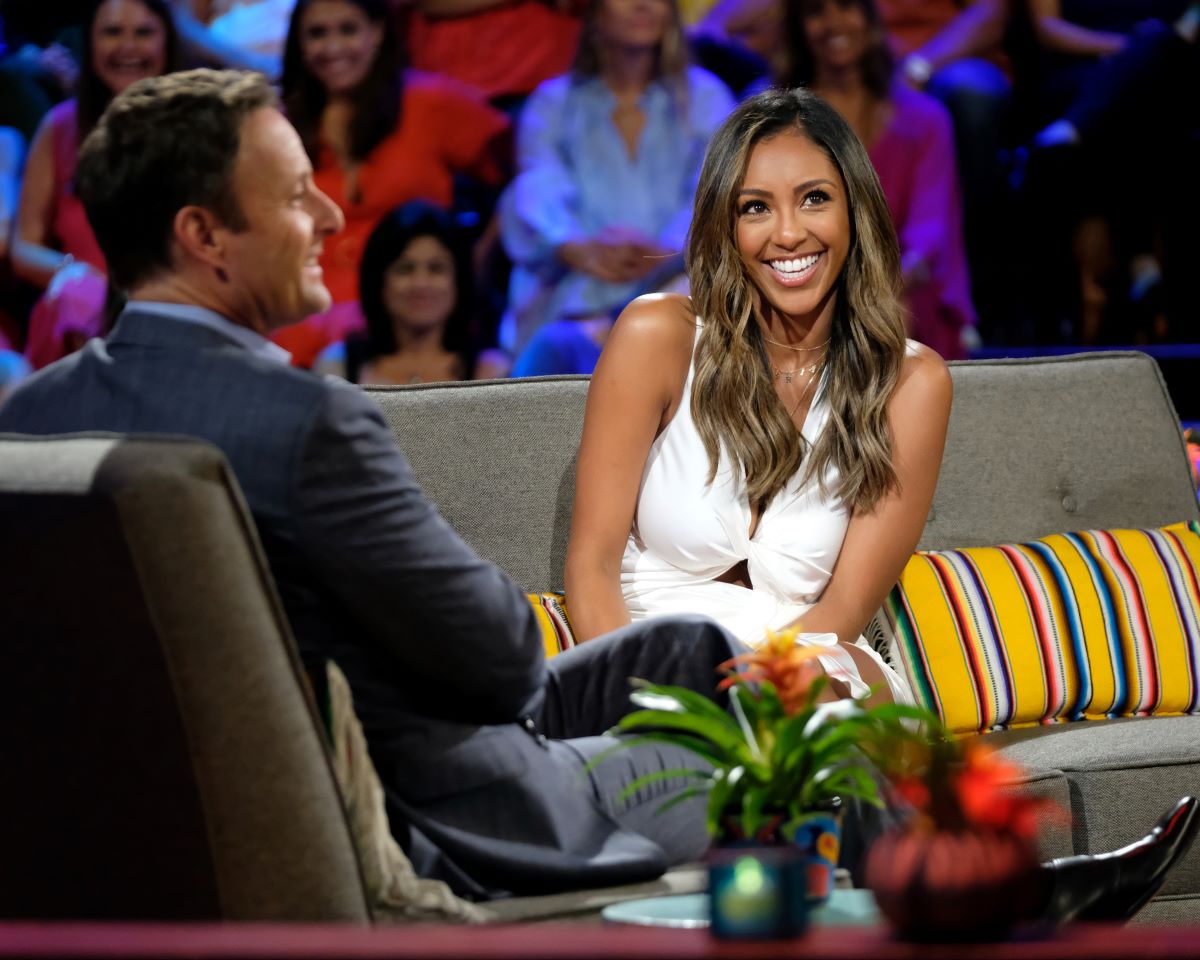 Why did Clare Crawley quit?
Normally, the leads don't know who their suitors are until they meet them at the mansion, save for a few cases where a small number of men were brought out on the "After the Final Rose" special ahead of the season. But this year, Crawley's season had to be postponed due to COVID, which meant that she had time to get to know some of her contestants before filming actually began.
"One of her potential guys found a way to get in touch with her and they began talking," a source told People. "By the time filming officially began, they were basically already in love. No one else stood a chance. It just became so obvious from her subsequent few dates that her heart wasn't in it and she just wasn't feeling it. Then she said she wanted out."
So, two weeks into filming, Crawley was pretty much done with the process and already in love with Dale Moss.
The new promo
Former Bachelor and Bachelor in Paradise contestant Tayshia Adams was already in the running to be the Bachelorette when Crawley was chosen.
"Tayshia was game and ready to go," the source told the outlet. "What remains to be seen is if more men will be brought in now to give Tayshia a full roster of suitors."
RELATED: Why 'The Bachelorette' Fans Think Tayshia Adams Might Replace Clare Crawley as the Next Lead
As news broke of the switch, ABC quickly released a new promo for the upcoming season. In the promo, Crawley sits on a chair and then the lights fade out on her basically foreshadowing her exit. Though the clip is short, it pretty much confirms what all the reports have been saying.
Has ABC ever done this before?
No Bachelorette has ever quit the show before because ABC simply hasn't allowed it.
"I think in my season, if I had said that, that wouldn't have been allowed to stop everything down or send a bunch of people home, so the fact that they're shaking it up and saying, 'Sure, fine, you can go, and we'll bring in someone new,' I think that's so much fun, and I hope that's the case," former Bachelorette Ali Fedotowsky told Entertainment Tonight.
She recalled trying to leave the show herself at one point.
"I got into a full-on screaming fight with my producer, saying, 'I'm not giving him a rose! This is too cheesy, this is not happening!' And she was like, 'You have to give him a chance.' I'm like, 'I'm not going to give him a chance,' and I walked off the show," she said. "I said, 'I'm done, I quit, I'm not going to be the Bachelorette anymore.'" 
RELATED: 'The Bachelorette': Clare Crawley Just Proved That She's No Longer the Bachelorette with a Tweet
In fact, Fedotowsky guesses that most leads have had moments where they wanted to quit the show, but Crawley is just actually going through with it.
"I think every Bachelor and Bachelorette has their 'jump the fence' Colton Underwood moment," she said. "[The audience] just won't always see it. I think the show is being more generous to allow us to see those real moments, because that's ultimately what everyone wants to see."
The Bachelorette is set to air on Tuesdays this Fall on ABC.