'The Bachelorette': Who Is Peter Izzo? Instagram, Real Job, and Age of Michelle Young's Cast Member in 2021
Bachelor Nation hasn't had the best of luck with Peters in the past, and some fans are hoping Peter Izzo from The Bachelorette Season 18 with Michelle Young will change that. But it seems like the cast member might be getting the villain edit. So who is Peter on The Bachelorette 2021? Here's everything you need to know about the contestant, including Peter's Instagram, age, real job, and what co-hosts Tayshia Adams and Kaitlyn Bristowe have to say about him.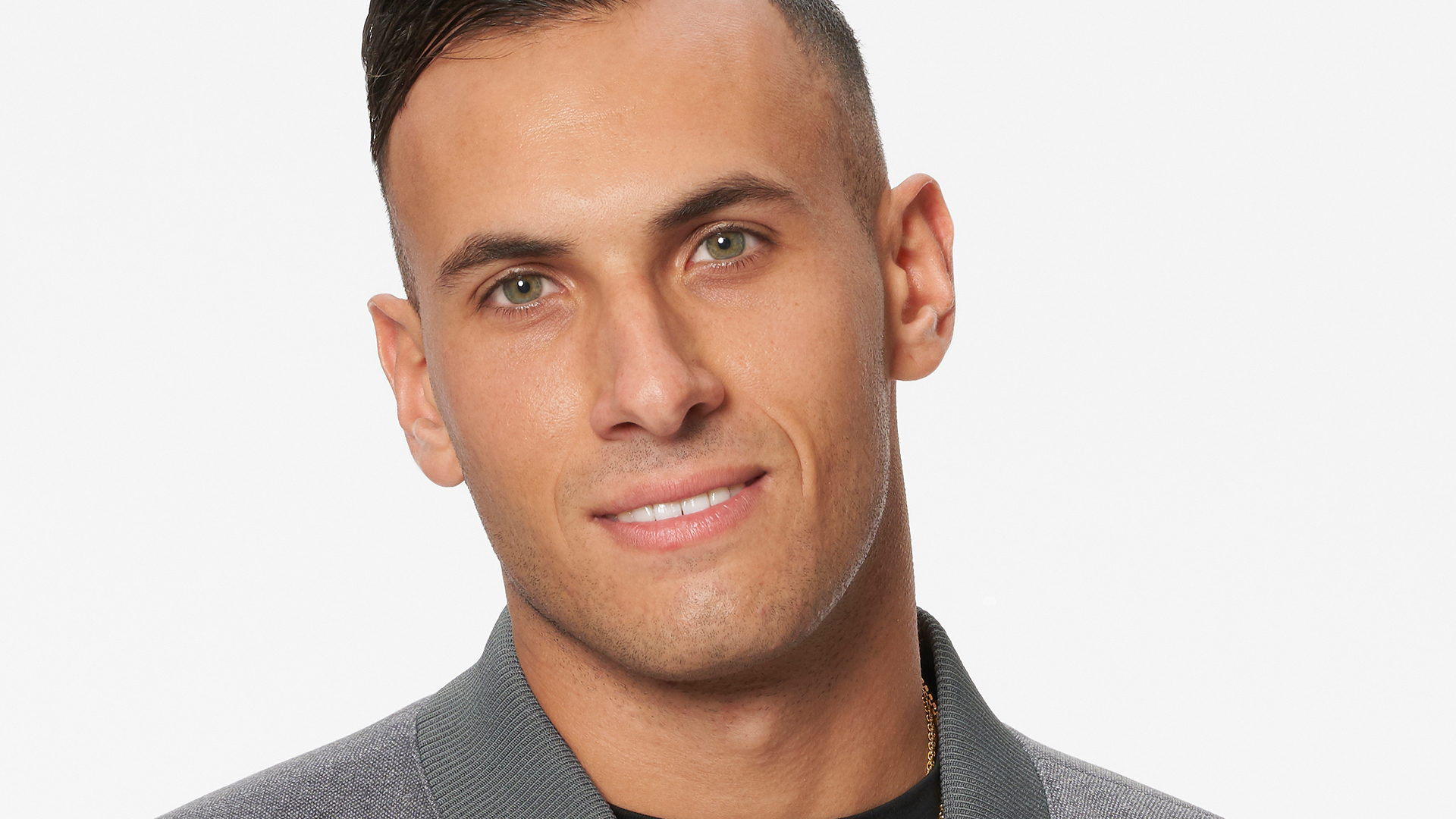 [Spoiler alert: This article contains potential spoilers about Peter Izzo and Michelle Young on The Bachelorette Season 18 in 2021.]
Who is Peter Izzo on 'The Bachelorette' Season 18 with Michelle Young?
Peter is hoping to find love with Michelle on The Bachelorette Season 18. But are the two a match made in heaven? According to Peter's ABC bio, the new reality star is from Port St. Joe, Florida, and he's looking for someone who's "honest, committed, and spontaneous." Peter also loves food, and he hopes his future wife will feel the same. 
Meanwhile, Peter has been shown getting into an argument with The Bachelorette cast, and he even throws someone's jacket in the pool. However, Kaitlyn recently went on Instagram to discuss the upcoming contestants with Tayshia, and she claimed that Peter may not be as villainous as he might seem.
"Peter's next, and I don't know if I would call him a sweetie," Kaitlyn said. "He's loud. He's not a sweetie. But he's not a meanie. He's just loud. I think he's a lot, but not in a terrible way."
How old is Peter Izzo and what does he do for a living?
Before joining The Bachelorette Season 18, Peter took his love of food and turned it into his career. Peter's job title says he's a "pizzapreneur," which makes more sense after reading the 26-year-old's profile. Previously, the contestant moved to Italy to study Italian food. Now, he owns Peter's Pizzeria, and he's ready to "build his culinary empire" with his partner at his side. 
Kaitlyn and Tayshia also confirmed that Peter will be talking about pizza a lot during The Bachelorette. 
"I'm pretty sure he yelled a lot about pizza," Kaitlyn said. 
Then Tayshia added, "This is the man who talked a lot about pizza."
What is Peter Izzo's Instagram?
The Bachelorette fans can find Peter on Instagram under the handle @peter___izzo. His social media feed is filled with photos of himself with friends and family. It's also clear that he's proud of his work and culinary accomplishments. 
Meanwhile, Peter has teased his appearance with Michelle in The Bachelorette Season 18 premiere on Oct. 19. But he didn't say much about the lead in his caption. Rather, Peter simply stated that he will be on the show. So is this a clue about Michelle and Peter's ending or is he simply trying to throw Bachelor Nation fans off? We'll just have to wait and see.
The Bachelorette Season 18 with Michelle Young airs Tuesday nights on ABC.