'The Bachelorette' Rachel Lindsay Congratulates Former 'Mean Girl' Vanessa Grimaldi on Her Engagement
The Bachelorette Season 13 lead Rachel Lindsay wasn't always on good terms with Vanessa Grimaldi — The Bachelor Season 21 winner. There was a significant controversy between them on Nick Viall's season; however, Lindsay recently congratulated Grimaldi on her engagement.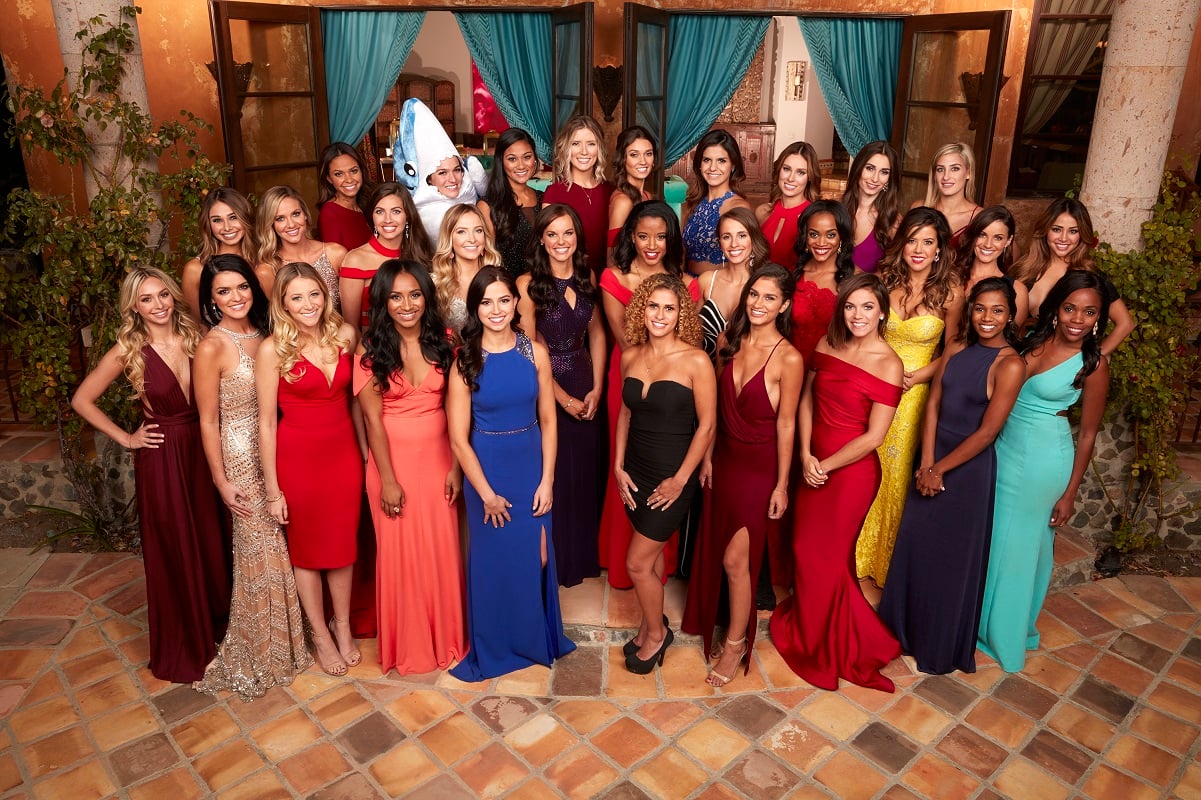 Are 'The Bachelor' alums Rachel Lindsay and Vanessa Grimaldi friends?
Rachel Lindsay and Vanessa Grimaldi both fought for Nick Viall's heart on The Bachelor Season 21. However, Grimaldi was the winner, although the two split only five months after the finale. During the women's time in the mansion, there was an unaired fight that Lindsay later spoke out about. 
"She called me a 'bully,' and for her to use that phrase was offensive to me," Lindsay explained in an interview. "She had no examples to match it."
Fans brought up the altercation again after seeing Lindsay congratulating Grimaldi on her engagement. 
"They definitely had an altercation where Vanessa was kind of the mean girl on the show but was the F1 [Final one], so a lot was edited out," one fan wrote on Reddit. "She called Rachel' aggressive.' It was also known early on that Vanessa was going to win, so Rachel didn't bother with her. They were able to reconcile years later, and apologies were made, and they support each other publicly now."
The two spoke on the phone in November 2019 and worked out their differences.
'The Bachelor' fans are 'here for this friendship' between Lindsay and Grimaldi
Rachel Lindsay congratulated Vanessa Grimaldi in the sweetest way. The 32-year-old Canadian was engaged on Aug. 9, 2020, atop the Saint-Louis Gate in Quebec City. She announced that boyfriend Josh Wolfe popped the question via an Instagram post on the following day. Lindsay immediately responded. 
"OMG, I told you I could feel your happiness, and then this happens!!!" Lindsay commented. "I'm so excited for you!!! Congrats!!!!"
The comment received over 500 likes in 24 hours and several sweet replies. 
"I'm here for this friendship," one fan wrote. 
Many fans were happy to see Lindsay supporting Grimaldi after their years-long feud. 
"Did anyone else see the sweet message Rachel left?" another fan added on Reddit. "I love women supporting women here."
Who is Vanessa Grimaldi's fiance, Josh Wolfe? 
Grimaldi met Canadian businessman Josh Wolfe through social media. They were dating for a year and a half when they were engaged. Wolfe, 35, is also from Montreal, Canada. 
"I feel at home whenever I am with Josh," Grimaldi told People. "His love and affection for his family is something I've always admired about him and what I've always looked for in a partner. I love how much he values family and that he loves spending quality time all together."
Wolfe is a dog lover. He had two chihuahuas when the couple met — Bugsy and Tyson. They have several family photos of Grimaldi and Wolfe with the two dogs. However, the businessman shared a heartfelt post on April 30, 2020, that Bugsy died of health complications at age 11.
From Wolfe's social media accounts, it is evident that he is a family man, as Grimaldi describes. He posts photos often with his many nieces and nephews.