'The Bachelorette': Rachel Lindsay Reveals the Black Men on Her Season Didn't Date Black Women
Rachel Lindsay got a lot of backlash for not choosing a Black man during her season of 'The Bachelorette.' Now, she has revealed some more insight into why.
The Bachelor franchise as a whole has gotten a lot of backlash for not being very diverse. When The Bachelorette cast Rachel Lindsay as the first Black lead back in 2017, there was hope that her season would usher in a new era of diversity on the show. But Lindsay learned the hard way that she wasn't exactly set up for success.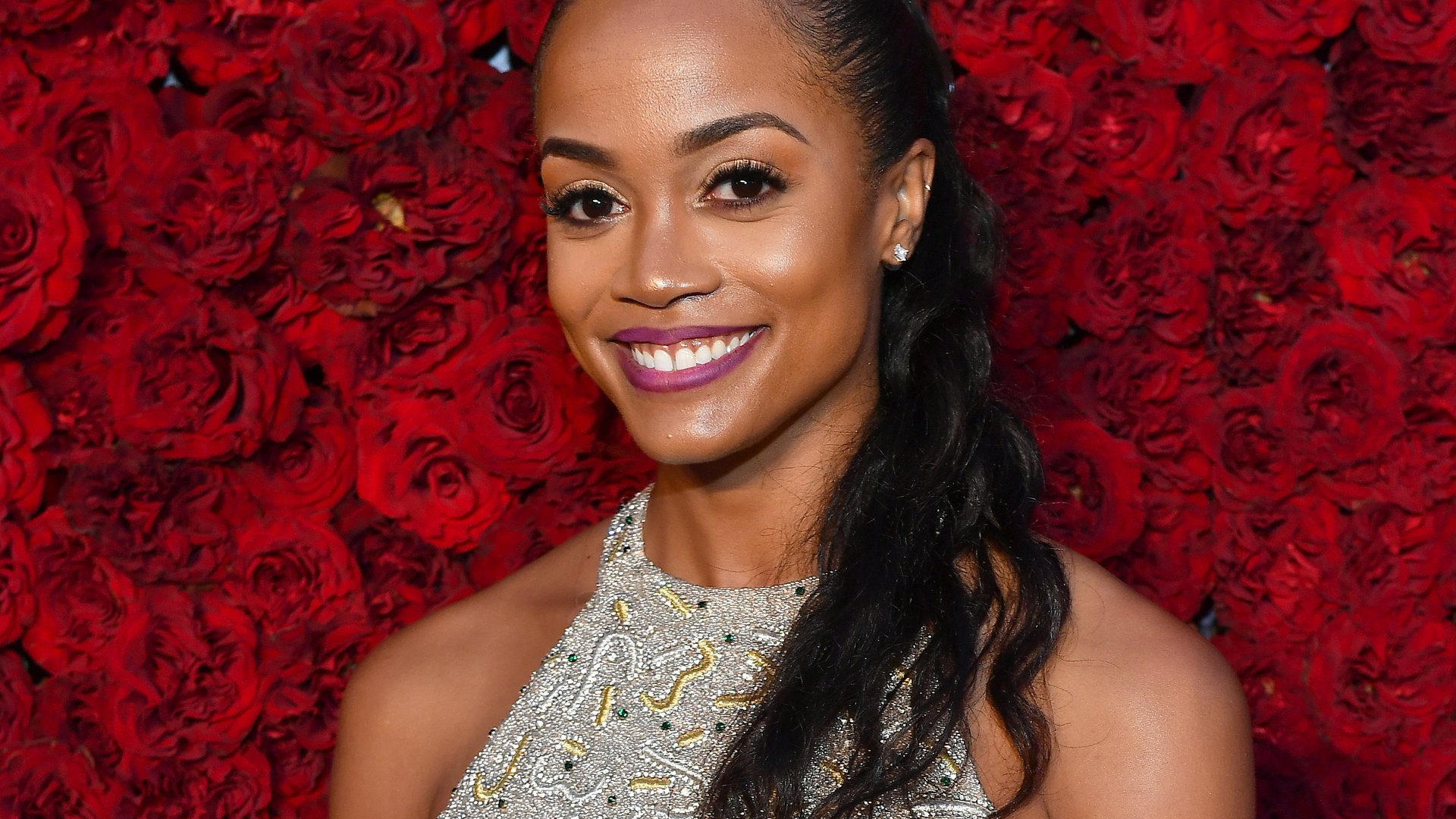 Rachel Lindsay didn't end up with a Black man on 'The Bachelorette'
Lindsay recent appeared on Ziwe Fumudoh's new HBO show, Ziwe. While on the show, Lindsay was asked about her decision to pick Bryan Abasolo in the end.
"All three of the Black Bachelors and Bachelorettes have ended up with partners who are not of color," Fumodoh said. After Lindsay, Tayshia Adams was the next Black Bachelorette. She chose Zac Clark, who is not a person of color. Then, Matt James became the first Black Bachelor and chose Rachael Kirkconnell, who is also white.
"It's something I was worried about before I went on the show," Lindsay responded. "I think I got a little bit more grace because I was the first and people were just excited that a person of color was in this role."
Over time, Lindsay thinks that audiences of color have grown tired of the Black leads not ending up with Black contestants.
"But then I think when the next person chose someone that wasn't Black, and then by the time we got to the third one it was like 'you know what they're just not going to choose anybody that's Black,'" she said.
The Bachelorette is set to have another Black lead with Michelle Young's season airing later this year.
The Bachelor didn't cast men who dated Black women
As time went on on Lindsay's season, she realized that the Black men who were cast for her to date didn't historically date Black women.
"There was a point where I broke down on camera, and they used my tears for something else, but I was getting upset at the selection of men of color," she told Fumodoh. "I also learned as I was going through my season that several of the Black men on my season didn't date Black women."
When she brought the fact up to producers, they just said that they "found it interesting."
"I said 'You think that's interesting? That's my life. I live that,'" Lindsay said.
'The Bachelorette' star Rachel Lindsay is done with the franchise
The racial issues within the Bachelor franchise reached a fever pitch after photos of Kirkconnell at an antebellum party surfaced and host Chris Harrison defended her in a conversation with Lindsay. Following backlash from Harrison's comments, he decided to take a break from The Bachelor. Some fans took their anger out on Lindsay and bullied her so much on social media that she left Instagram for a while.
Due to all of the drama and taunting from fans, Lindsay decided not to renew her contract with the Bachelor Happy Hour podcast.
"I'm going to make this short and sweet: All good things must come to an end and I feel like certain things run their course and for me I have run my course when it comes to the podcast," she said, announcing her exit on the podcast.
"And it's been really, really hard for me lately and a lot of the things that we talk about on this podcast are also about taking care of yourself and finding your peace and protecting that peace and protecting your mental health," she said. "And so for me, I just feel like I've come to the end of doing the podcast and I'm glad that I'm leaving on a high note where it's the 100th episode, it's such a big milestone."