'The Bachelorette': Rachel Lindsay Speaks Out About Why 'Silence on Social Media Is Saying A Lot'
'The Bachelorette' Rachel Lindsay discusses what silence on social media means.
The Bachelorette, Rachel Lindsay, was on season 13 of the long-running reality TV show on ABC. She found love and is still happily married to Brian Abasolo. Since leaving the show, she has used her platform of almost 1 million followers to tackle tough questions surrounding urban culture, politics, sports, current affairs, and entertainment. 
Following the death of George Floyd, she did not hesitate to speak out about racial injustice. She took it a step further, talking specifically about what silence on social media is saying.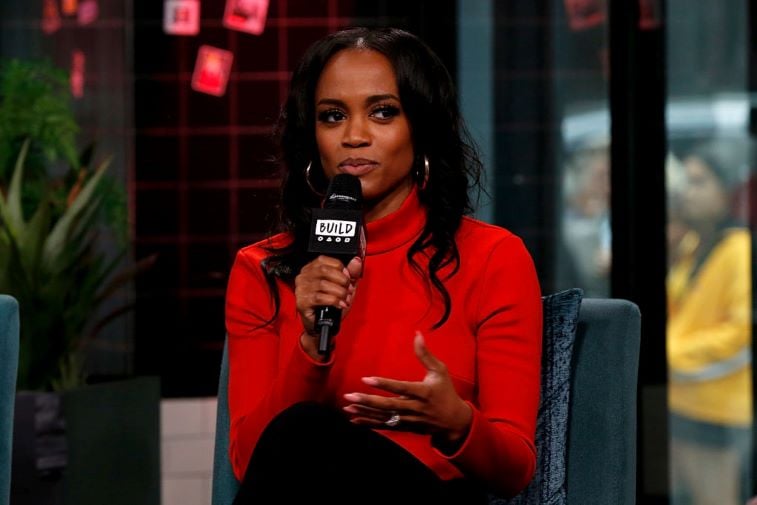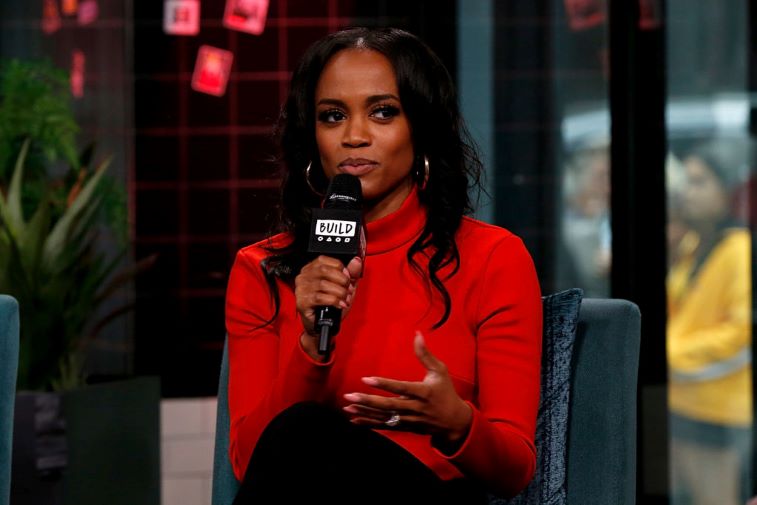 'Bachelorette' Rachel Lindsay called out racism in 'The Bachelor' franchise
The Bachelor franchise had one African-American lead on the show in its 40 seasons. Rachel Lindsay was the first black Bachelorette on Season 13. Over the many seasons of The Bachelor and The Bachelorette, the show has had 40 lead contestants — only one of those was black — Lindsay. 
"The system isn't working in giving us a Bachelor who is a person of color," Lindsay told Entertainment Tonight. "So we need to change the system. Something has to be done. Break the rules, step outside the box, give the people what they want!"
The 35-year-old attorney was not quiet when the show producers chose another white man for season 24 of The Bachelor. Although her season was the most diverse than ever before, the show did not continue the trend.
Rachel Lindsay believes that 'white silence' on social media is saying a lot
"I'm not saying that you have to speak out and have this, you know, this whole spiel about black lives matter," Lindsay told CBS News. 
Lindsay understands that you might not have known what to say in the past. However, she believes that now you have to say something. She encourages people to check on their friends to see how they are doing and speak out.
"You should be so disturbed in the way that we are, that you can't help but speak out," Lindsay continued.
She encourages people to use their voices and platforms to take a stand because the silence is "perpetuating these cycles of violence."
Lindsay encourages private discussions as well as public posts on social media 
"I'm not even necessarily saying that I need you to post," the former Bachelorette continues. "But at the bare minimum, a friend would reach out to another friend. 'How are you doing during this time? I'll admit that I've been silent. I'll admit that I've ignored some of the issues that you face as a black person. But I want you to know that I'm your friend and I see you, and I hear you.' I am paying attention to friends that aren't doing that."
Lindsay also blogs weekly to answer questions from fans ranging from racism and biracial couples to friendship quarrels. She hopes to have a safe space for fans to ask any questions they have.
"The first step is being aware that there is a problem," she wrote in her June 1, 2020, Honestly Rach blog post. "Register to vote and make your voice heard on your ballots. Don't continue to allow these injustices to define our society."