'The Bachelorette': Where Does Rachel Lindsay's Relationship Stand With Chris Harrison Today?
Rachel Lindsay was once the darling of The Bachelorette. After becoming a fan favorite on Nick Viall's season of The Bachelor, she went on to be the lead, which means she had to work closely with former host, Chris Harrison. The two had what seemed like a good relationship for a while but that all blew up after Lindsay interviewed Harrison about former contestant Rachael Kirkconnell. The interview led to Harrison being released from the franchise. Where do Harrison and Lindsay stand now?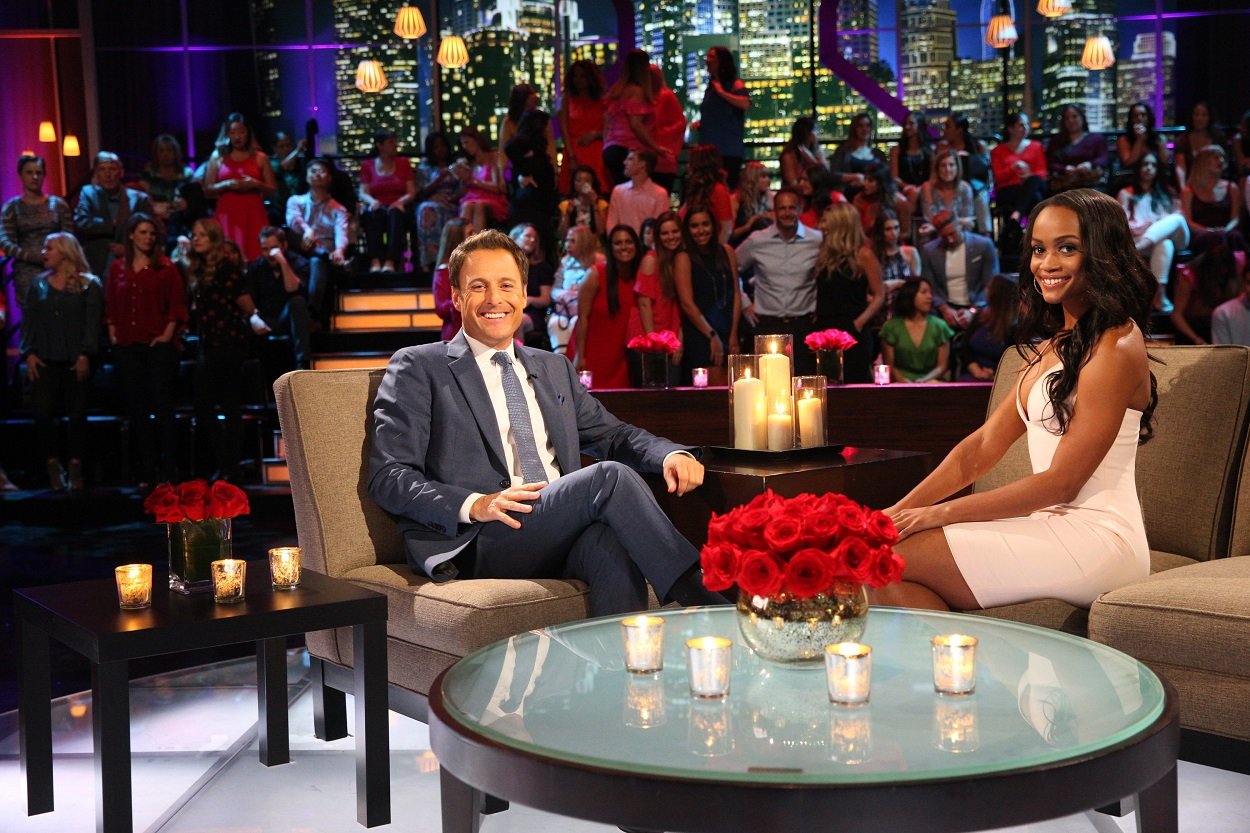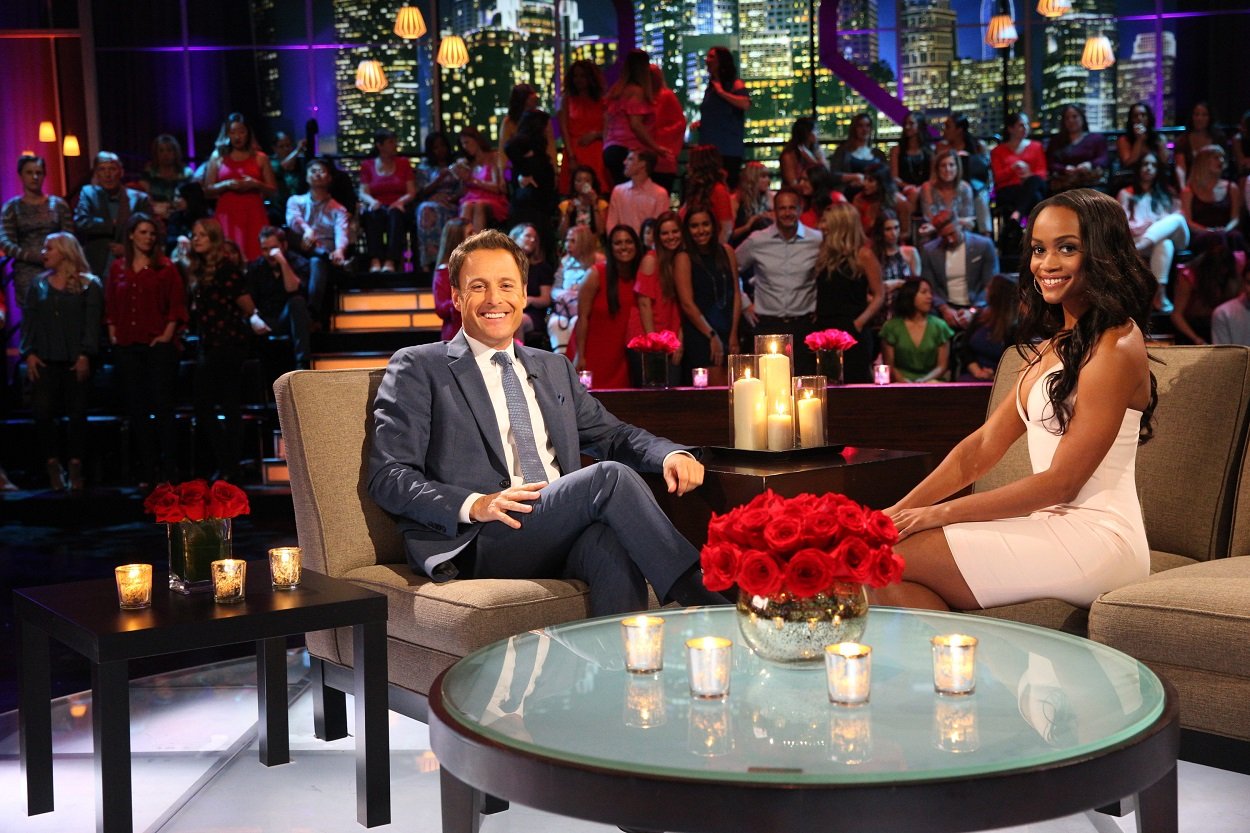 What happened between Chris Harrison and Rachel Lindsay?
While Matt James' season of The Bachelor was airing, photos of Kirkconnell at an antebellum party in 2018 surfaced. In an interview for Extra, Lindsay asked Harrison about the photos and Kirkconnell's actions.
"Is it a good look in 2018 or is it not a good look in 2021?" Harrison said. "I don't disagree with you. You're 100 percent right — in 2021. That was not the case in 2018. Again, I'm not defending Rachael. I just know, I don't know, 50 million people did that in 2018… that was a type of party that a lot of people went to."
Chris' apology
Harrison received swift backlash for his words. Later, he apologized to Lindsay and the people he offended.
"I do accept the apology, and I think it's important for me to say that because I haven't really talked about, you know, Chris and the statement because I'm not trying to make this a Chris-versus-Rachel," Lindsay said in an interview with Extra. "But the fact that, once again, you know — this isn't the first time he's apologized to me — he apologized again on GMA today and I do accept that and I think it's important for me to say that because we need to move forward."
When the issue didn't go away, fans began harassing Lindsay to the point that she took a break from social media and broke ties with the franchise.
Harrison went on hiatus from the franchise, and at first, the break was intended to be temporary. He told fans that he planned to return. However, months later, he announced his official departure from the franchise.
Tayshia Adams and Kaitlyn Bristowe stepped in to host The Bachelorette and a rotating list of celebrity hosts took over Bachelor in Paradise.
Where do Chris Harrison and Rachel Lindsay stand today?
On the Nov. 3 episode of the Tell Me With Ellen Pompeo podcast, Lindsay revealed that she had not spoken to Harrison since their interview in Feb. The former host did reach out to her in March, though. Despite the time that has passed, Lindsay still has regrets about how she handled that initial interview.
"I was mad at myself that I was silent," she said. "There were so many things that I wanted to say and I didn't, and it took a while for me to say, 'But you were doing your job. It wasn't a debate, it was an interview, and you had to allow him to say what he wanted to say.'"
RELATED: 'The Bachelorette': Michelle Young Sends Two Villains Home, Who Will Become the Next Villain?