'The Bachelorette': Reality Steve Drags Yosef Aborady for His Hypocrisy in Calling Out Clare Crawley
Clare Crawley this season's lead of The Bachelorette, sent Yosef Aborady packing in the most recent episode. Many of the on-screen Bachelorette contestants — as well as the viewers at home — weren't too happy with the way Aborady spoke to Crawley in his final moments on the show. But Bachelor expert (and resident spoiler) Reality Steve called the contestant for another reason: hypocrisy.
'The Bachelorette' Season 16's early villain: Yosef Aborady
In a recent episode of The Bachelorette Season 16, Crawley had a group of her eager suitors play dodgeball for her affection. However, it got a bit more raunchy than the typical schoolyard game when the Bachelorette lead turned it into strip dodgeball. Inevitably, one of the teams ended up in their underwear by the end of the date.
Aborady wasn't on this particular group date — but he still had a big problem with it. Throughout the episode, he commented to other men on the show how he thought it was "classless" and how he expected more from the oldest-ever bachelorette. The contestant also wasn't pleased that on his own previous group date, Crawley had called out the men for not stepping up and pulling her away to talk — as it seemed like they just wanted to "bro out" with each other. He thought this complaint from Crawley was "immature."
Aborady decided to lay it all out on the line with Crawley at a pre-rose ceremony cocktail party. He talked for what Crawley said was "20 minutes" about how he disapproved of the strip dodgeball date, referencing his young daughter several times. Aborady even told the Bachelorette lead he was "ashamed" to be associated with her. He eventually went home, leaving Crawley in tears.
Why 'The Bachelorette' contestant is hypocritical for calling out Clare Crawley
Reality Steve wasn't buying Aborady's pleas for deceny. He took to Twitter to drag the Bachelorette contestant. First, the reality TV expert pointed out that other men who were actually on the date didn't mind the stripping aspect of it.
RELATED: 'The Bachelorette': What Reality Steve Thinks of the Rumors Regarding Tayshia Adams
"… Yosef, who wasn't even on the date has his panties in a bunch," Reality Steve tweeted. "The fact that he's taking it out on Clare and doesn't realize he's on a TV show is embarrassing."
The writer/podcaster also called out Aborady for using his daughter as a crutch to make his argument. After all, he was the one who signed up for the show — and should have known what he was getting into. Reality Steve wrote on Twitter:
Jesus with the daughter stuff. Nobody held you at gunpoint, threw you into a car, and put you on the show. You voluntarily applied, you were in the original cast released in March, then had another 4 months to back out, and didn't.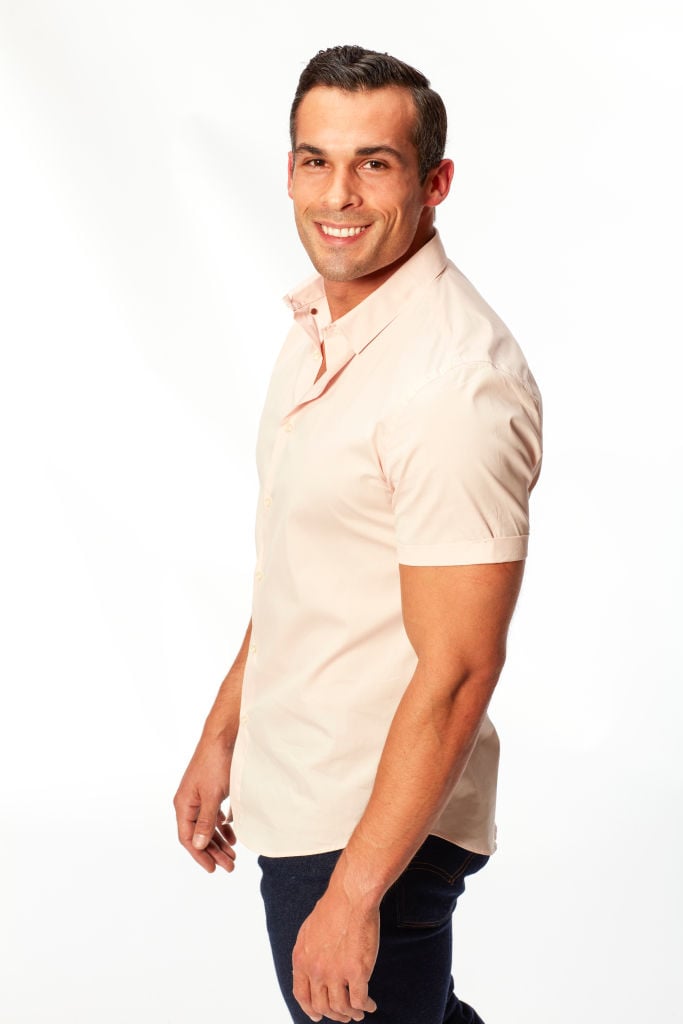 RELATED: 'The Bachelorette': Reality Steve Defends Clare Crawley After Fan Backlash
Perhaps Reality Steve's most salient point on Aborady, however, was the hypocrisy in calling out Crawley for having men strip down to their underwear — when it looks like Aborady himself is a model/brand ambassador for an underwear line.
"Yosef: 'It's classless to strip down to your underwear,'" he tweeted. "Also Yosef:" Below that, he posted a screenshot of one of Aborady's underwear shoots from the brand's Instagram account. Seems like the Bachelorette contestant doesn't mind getting down to his skivvies when it's for that sweet brand deal money.
Reality Steve went in on one of this week's episode's villains on Twitter
However, Reality Steve wasn't done ranting on Aborady. He went on to point out that, in the world of The Bachelorette, the lead wouldn't set up the dates herself — all of that is producer-planned. And regardless, Aborady's tone and word choice was abysmal. As Reality Steve tweeted:
If any of you, even in the back of your head, are thinking 'Well he's not wrong,' you're just as bad as him. I don't care what he thought of a date she didn't plan, if you think it's acceptable to talk to her like that and verbally abuse her, you have a problem.
RELATED: 'The Bachelorette': Reality Steve Confirms Viral Tiktok Rumor About Yosef Aborady
The podcaster also called out the reality TV culture — in which Aborady will likely only be celebrated for his behavior on the show. And he will eat it up.
"You know the worst part?" Reality Steve wrote on Twitter. "You KNOW there are women sliding into his DMs after that STILL telling him they loved the way he stood up to Clare. And he will respond back."