'The Bachelorette': Reality Steve Just Released a Major Spoiler About Frontrunner Brandon Jones and His Final Date With Michelle Young
Michelle Young's season of The Bachelorette just got started and already there are a few men who are standing out from the others. Brandon Jones was one of the first men introduced this season and made a lasting impression on Michelle. But now, Reality Steve has just revealed something very interesting about his journey.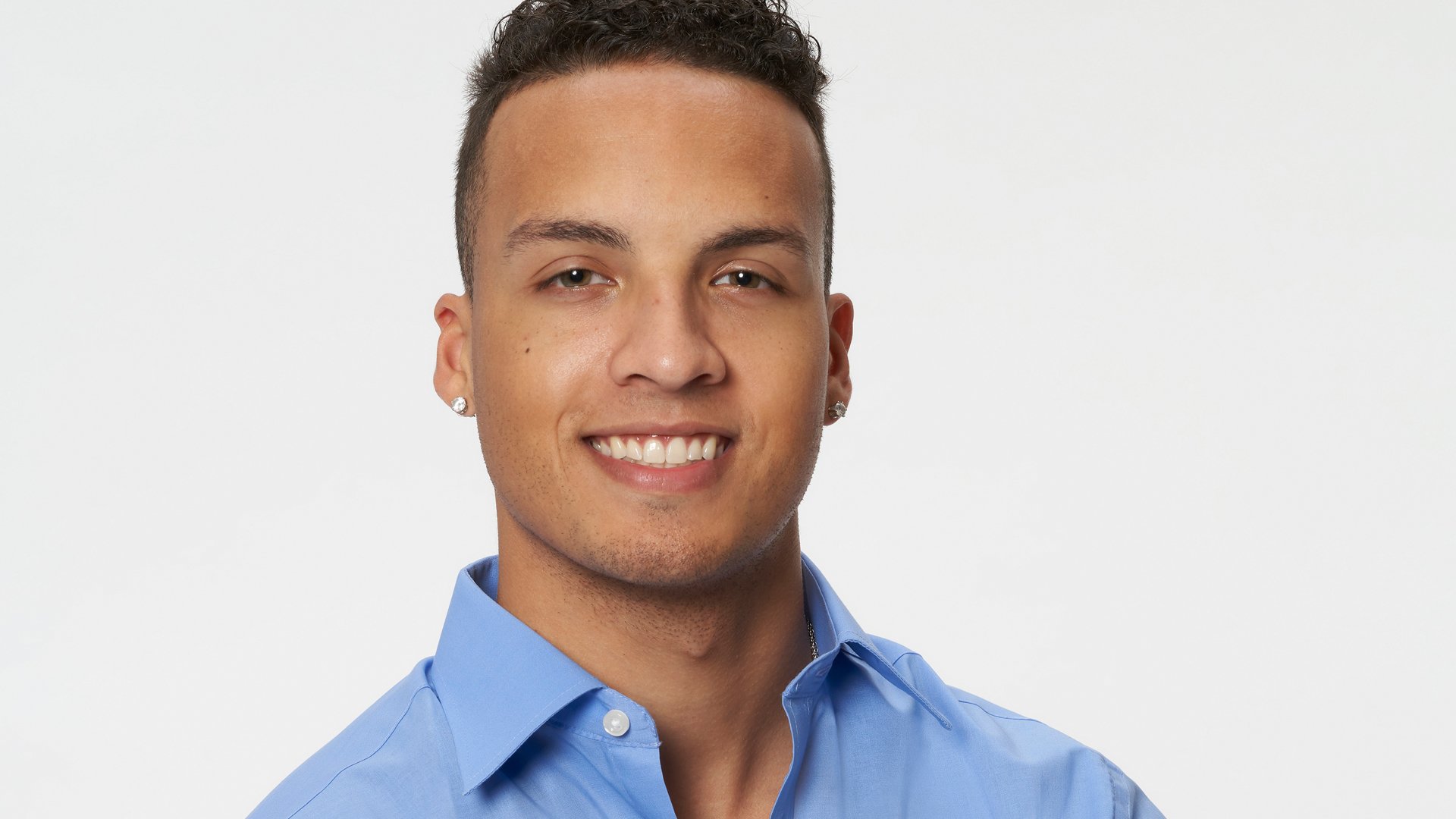 Who is Brandon Jones on 'The Bachelorette'?
Brandon is on the younger side of Michelle's contestants at only 26 years old. But despite his age, he's apparently ready to find love.
"Brandon J. may be young, but he knows exactly what he wants in life and is very serious about finding the one with whom to settle down," his ABC bio reads.
"He is kind, confident, and looking for a wife whose passionate personality can keep up with his. Brandon J. wants someone who has goals and the focus to achieve them," his bio continues. "He doesn't want to be with someone who is still figuring herself out, and he hopes to find someone who can be his best friend and teammate for the rest of their lives."
Brandon made a splash in the premiere
An entrance can be make or break for contestants on The Bachelorette. If you go too goofy, the lead might not take you seriously and if you don't go big enough, you risk fading into the background. Brandon made sure to stand out from the others by getting wheeled in on a bed.
"I just wanted to show you kind of what it would be like waking up next to you every morning for the rest of our lives," he said.
Brandon's last date with Michelle on 'The Bachelorette'
From Reality Steve's blog, we know that Brandon makes it far this season. Steve even had the details of Brandon's final date.
"I've told you for a few weeks now that I had pictures of Michelle on a jet ski date 2 days before her final rose ceremony took place (even though I was doubted I had them for whatever reason," he wrote. Later, he revealed that one of the dates was with Brandon.
"You can clearly see that the bathing suits both are in (and the background of the hills in Mexico) are the exact same of them making out on the beach," he wrote. "I was sent those first two pics on Sept 7th. Michelle's final rose ceremony day was Sept. 9th. So that absolutely makes Brandon #2 and that was from their last date together."
What did Reality Steve say about Brandon?
Now, we know that Brandon made it to the final two.
"Yesterday I gave you the spoiler that Michelle and Nayte are engaged," he wrote. "But of course we'd love to know who the final 2 guy was. And until yesterday, I only had pics of who it was, but couldn't identify who it was. So speaking of random people that just happened to see Bachelor Nation filming and send me pics of it, thanks to ABC's preview of Michelle's season, I've now been able to lock down who that final 2 guy was – Brandon Jones."
Michelle Young's journey to love
Even though Michelle's journey just started, several people involved with the season have revealed that this season is going to be an emotional rollercoaster.
"I feel like Michelle is so authentic in what she was looking for," host Kaitlyn Bristowe told Entertainment Tonight. "I feel like she wasn't there for the wrong reasons. She wanted to go right back to her students after filming, and that's who she is. There is a lot of authenticity, romance, and some really heartbreaking heartbreaks. I cried a few times."
"It's like a fairy tale, which is different, I think," Tayshia Adams added. "You guys will understand that word at the end. It unfolds beautifully."
RELATED: 'The Bachelorette': Who Is Joe Coleman? Instagram, Job, Age, and Spoilers About Michelle Young's Frontrunner in 2021