'The Bachelorette': What Really Happened Between Aaron and Cody?
Would it really be a season of The Bachelorette without a little rivalry? Last night, on the show, things got a little tense between contestants Cody Menk and Aaron Clancy. The argument got so intense that one of the men ended up getting sent home. But what really was their feud about?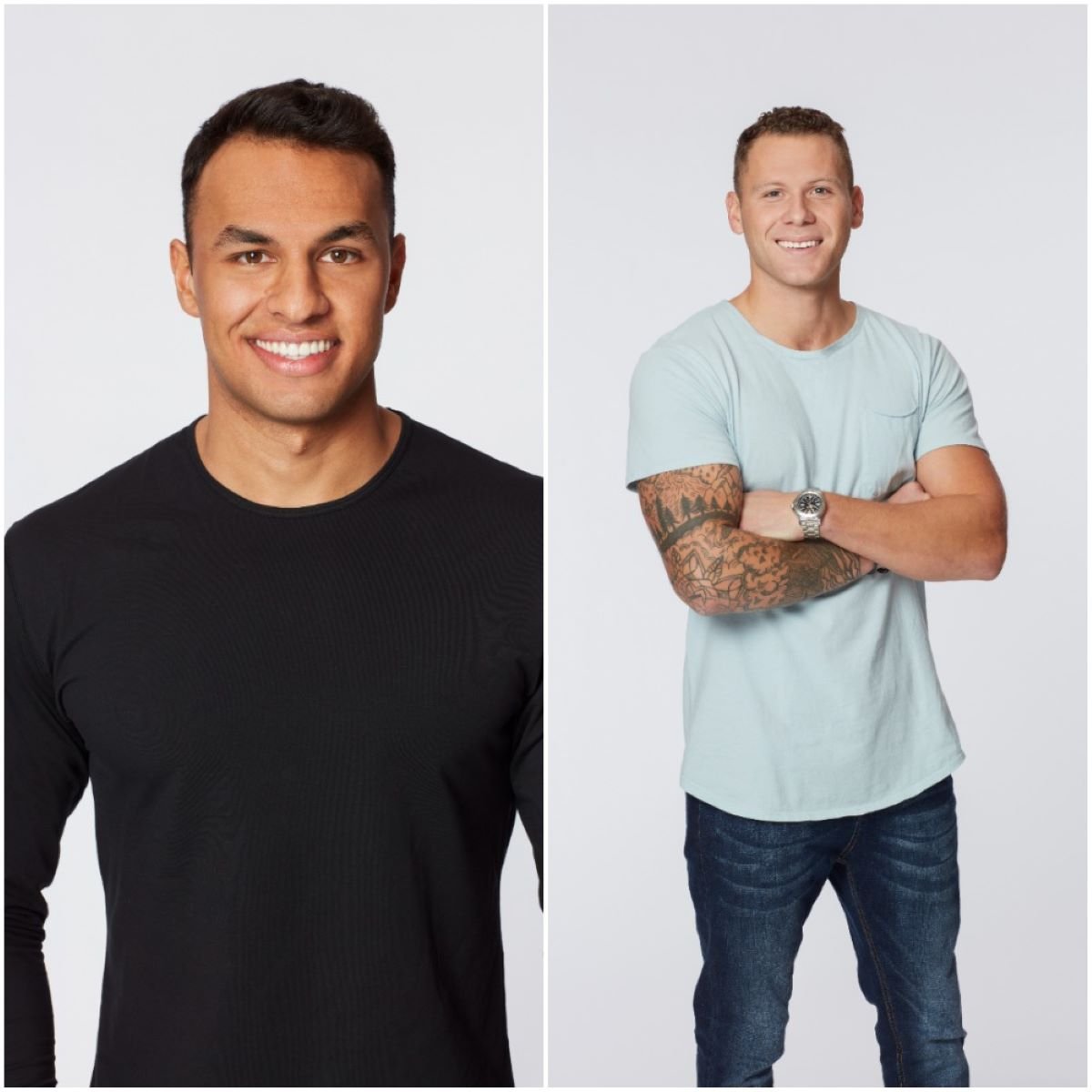 Why don't 'The Bachelorette' contestants Aaron and Cody like each other?
[This article contains spoilers for The Bachelorette Season 17 episode 2]
During one of the group dates, Menk and Clancy were pitted against each other to wrestle in the mud. While the competition was supposed to be lighthearted, it ended up getting pretty intense between the two of them.
"Cody and I know each other from back home and I'm not a fan of him," Clancy told the cameras. "he knows that. He's not here for the right reasons."
Later, he brought up the issue to Thurston.
"I was surprised to see him here," he told her. "We're not really cool. We're not friends. There were just some social media posts and things he did that kind of rubbed me the wrong way. I know he really wants to become famous or get on the show for other reasons. The way he handles situations, to me, I find disturbing. He handles things in a way that is malicious, in my eyes. It's just not the energy I want around me."
Menk also admitted that he and Clancy knew each other from before the show.
"We knew each other back in San Diego," he said. "We were never really friends."
Cody gets sent home from 'The Bachelorette' 2021
When Clancy told Thurston his thoughts about Menk, she immediately confronted him.
"Aaron let me know that he knows you from outside this bubble and he described you using words such as malicious and unkind," she said. "That's concerning to me because, for me, being kind is one of the most important things I'm looking for in a person."
Menk claimed that he had no idea what Thurston was talking about and didn't really do much to defend himself, which didn't sit right with the Bachelorette.
"When I asked Cody about the whole chasing fame situation, he didn't seem genuine," she told the cameras. "He didn't even have a facial expression of surprised or offended. He almost looked rehearsed. If someone said that to me, my face would say everything. I would be devastated if that was a lie. That's a red flag."
Ultimately, the information from Clancy and inauthenticity from Menk caused Thurston to send the latter home.
 "Ultimately, I don't feel that we have trust and it's so early to feel that way and that's unfortunate," she told Menk. "So there's really no point to drag this on any longer. Unfortunately, I think it's best for you to go home tonight."
The drama is not over
Though Menk is gone, the drama in the house is far from over. Toward the end of the episode, Karl told Thurston that he didn't think all of the men on the show were there for the right reasons. When this got back to the rest of the men, they became upset as Karl refused to name who he was talking about.
Though the men are supposedly on The Bachelorette to find love, it seems that some of them might have actually come for drama or to be the Bachelor themselves.