'The Bachelorette': Who Is Rodney Mathews? Instagram, Age, Job, and Spoilers About Michelle Young's Cast Member in 2021
The Bachelorette Season 18 with Michelle Young has everyone buzzing about the cast, including Rodney Mathews. Multiple promos have shown the lead and contestant together on a date. So who is Rodney on The Bachelorette 2021? Here's everything you need to know, including Rodney's Instagram, age, job, and potential spoilers about his romance with Michelle.
[Spoiler alert: This article contains potential spoilers about Rodney Mathews and Michelle Young on The Bachelorette Season 18 in 2021.]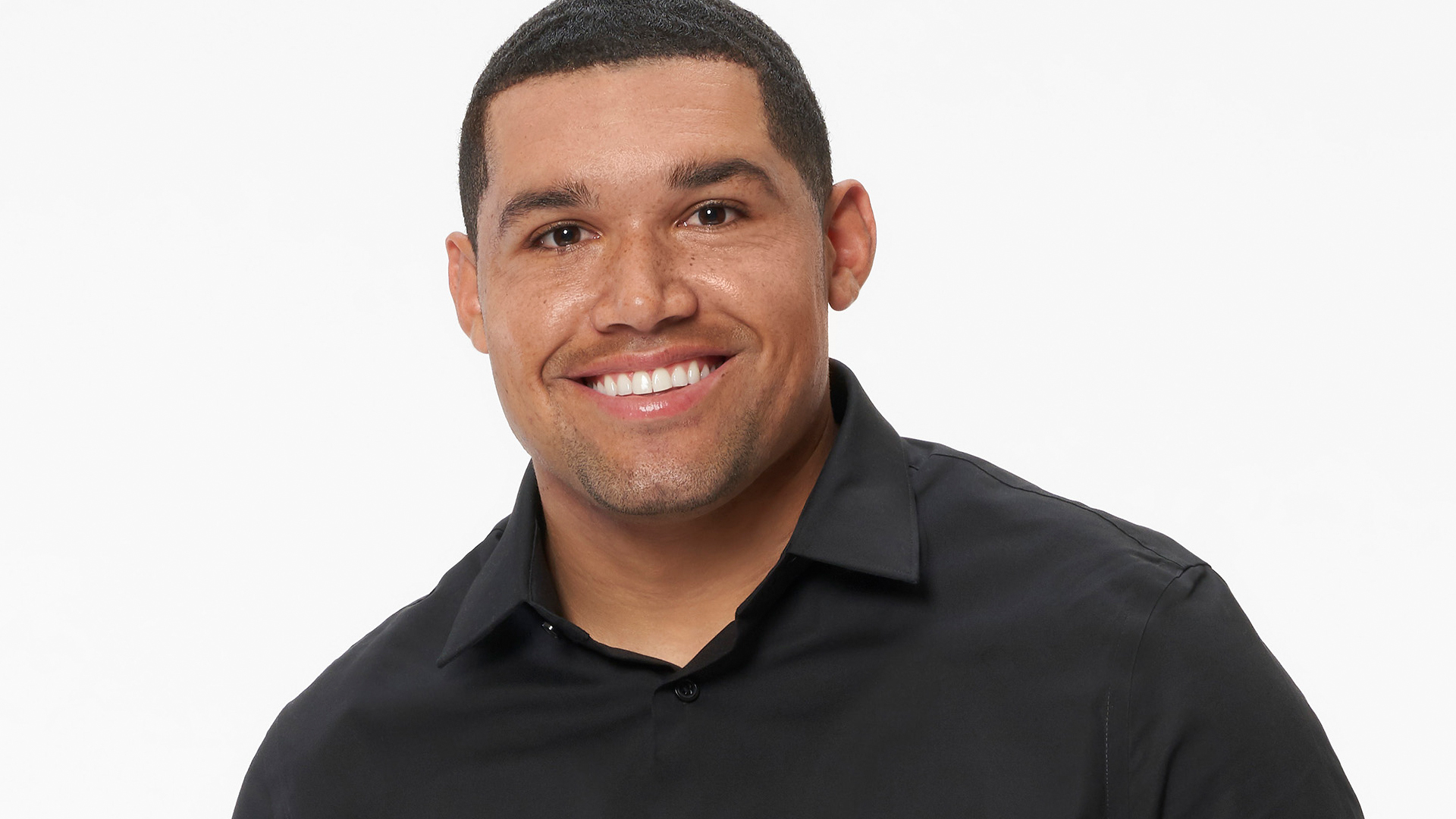 RELATED: 'The Bachelorette' Michelle Young Teases Where She'll End Up on Her Season and How She Really Feels Now
Who is Rodney Mathews on 'The Bachelorette' 2021 with Michelle Young?
According to Rodney's Bachelorette profile on ABC, he is from Rancho Cucamonga, California, which is pretty far away from Michelle's home state of Minnesota. But can Michelle and Rodney still go the distance? The contestant is looking for someone who is "honest, active and ideally a former student-athlete like himself." So it seems like the romance couple work.
Meanwhile, Michelle told Entertainment Tonight to keep an eye on Rodney during The Bachelorette premiere. "Apple of my eye, Rodney — there's a lot to see there," she said.
RELATED: 'The Bachelorette': What Is Michelle Young's Job? Here's What She Does For Living Now and What's Coming Next
How old is Rodney Mathews and what does he do for a living?
Rodney is 29-years-old, and he works as a sales representative for a living. Per his profile on ABC, the reality star was going to be in the NFL. However, his dreams were "shattered by a career-ending injury." But even so, Rodney found a new passion, and he enjoys his job now.
What is Rodney Mathews' Instagram?
The Bachelorette fans can find Rodney on Instagram under the handle @rodneymathews02. One look at the contestant's feed will tell you he loves football and being with his friends and family. 
Now, Rodney has teased his first appearance on The Bachelorette. On Oct. 19, the cast member posted a photo with Michelle, and he's wearing an apple costume. But Rodney's Instagram caption didn't exactly hint how far he got on the show.
"Here we go! It's finally time! Don't miss the premiere of #TheBachelorette," Rodney wrote.
RELATED: 'The Bachelorette' Spoilers: Who Did Michelle Young Pick as Her Winner? Reality Steve's 2021 Finale Teasers Will Make Your Heart Flutter
'The Bachelorette' 2021 spoilers suggest whether Rodney Mathews will end up with Michelle Young after his date
While Rodney's Instagram didn't hint whether he ends up with Michelle on The Bachelorette, Bachelor Nation blogger Reality Steve already shared major spoilers from the season. But ultimately, it seems like they don't get a happy ending together.
On Oct. 6, Reality Steve shared spoilers about Michelle's final two men on The Bachelorette Season 18, and Rodney allegedly didn't make the cut. That said, the spoiler guru didn't confirm when the contestant was sent home. There are also a number of valuable clips of Michelle and Rodney in the season preview. So we're thinking the cast member gets through most of the season. But for now, Bachelor Nation fans will just have to wait and see what happens to Rodney moving forward. Stay tuned.
The Bachelorette Season 18 with Michelle Young airs Tuesday nights on ABC.