'The Bachelorette': Rodney Mathews and Michelle Young's Romance Could 'Blossom' Into Something More, Hints Co-Host Tayshia Adams
Many Bachelorette fans have been itching to find out more about Rodney Mathews and Michelle Young. The reality stars went on a one-on-one date together in the Nov. 2 episode. So what's next? Recently, co-host Tayshia Adams hinted Rodney and Michelle's relationship is worth keeping an eye on in The Bachelorette Season 18 — here's everything she revealed about the blossoming romance.
[Spoiler alert: This article contains spoilers about Rodney Mathews and Michelle Young in The Bachelorette Season 18 Episode 3.]
Rodney Mathews and Michelle Young get together in 'The Bachelorette' Season 18 Episode 3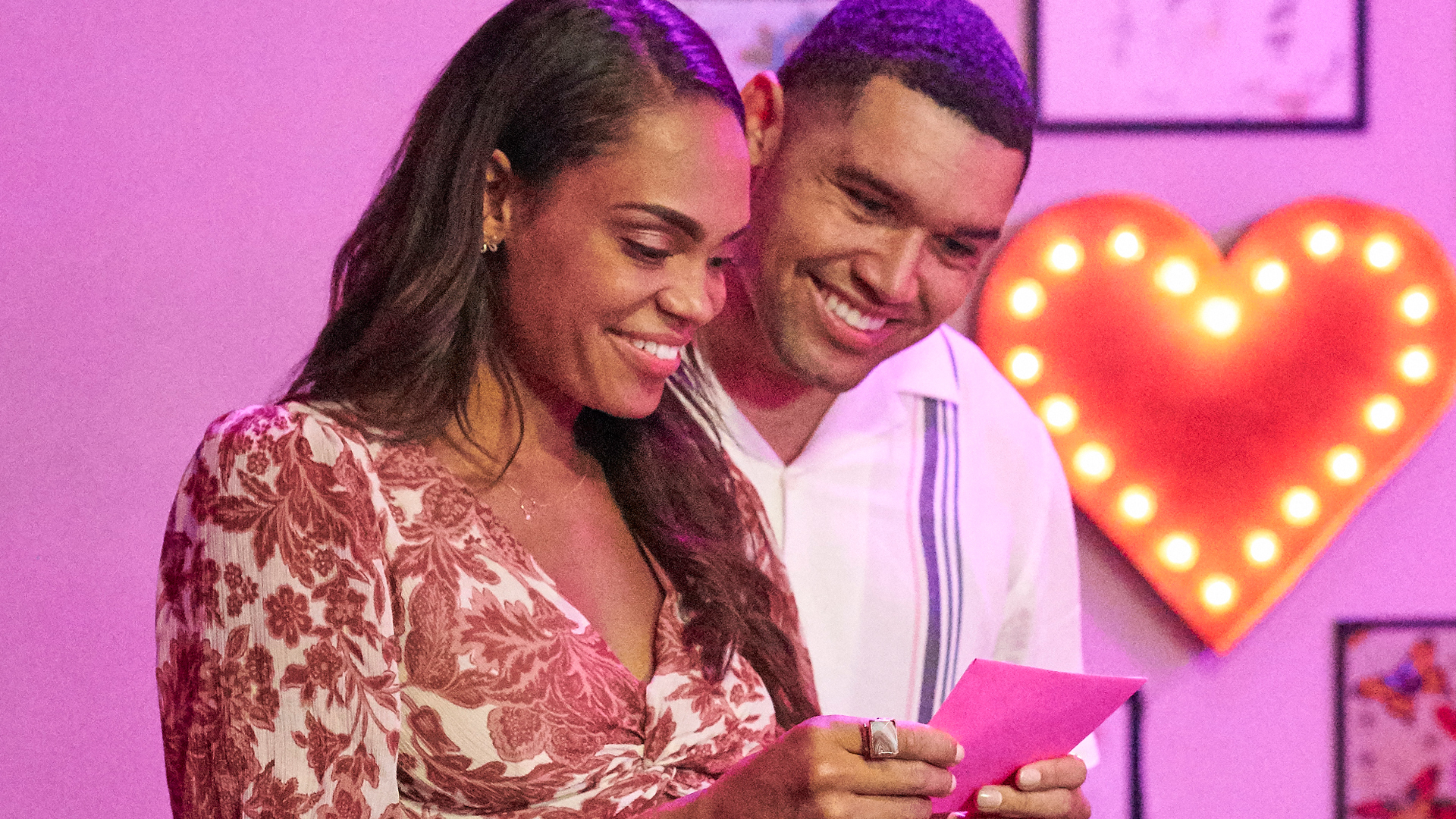 The moment Rodney received the one-on-one date card in The Bachelorette Season 18 Episode 3, Michelle's contestant was depicted as an underdog. Mollique Johnson wasn't confident Rodney would be able to form a romantic connection with the lead on their date. But Rodney quickly exceeded expectations.
Throughout the date, Michelle and Rodney shared their goofy sides with a game of truth or dare. The contestant even stripped down naked to woo the bachelorette. Then both parties started going deep, sharing their biggest fears and opening up about their backstories.
At the end of the night, Michelle revealed that she felt safe enough to be vulnerable with Rodney. The bachelorette also reassured her contestant and told him that she doesn't see him as an underdog. So what's next for the new frontrunner? Tayshia teased what's on the horizon for Michelle and Rodney.
Tayshia Adams hints what's next for Michelle Young and Rodney Mathews in 'The Bachelorette' 2021
In the Nov. 3 episode of the Bachelor Happy Hour podcast, Tayshia and Becca Kufrin gushed over Michelle and Rodney's date in The Bachelorette Season 18 Episode 3. Then Becca theorized how the romance will play out on the ABC reality series.
"I think Rodney is this slow fire that's burning and growing," she said. "He feels like a safe haven for her."
Meanwhile, Tayshia seemingly confirmed Becca's fan theory, suggesting that Rodney's romance with Michelle progresses as The Bachelorette continues. Tayshia said:
"There's something about Rodney that I really like. She kind of just gives him a chance. This is kind of what I talked about to her in the beginning, like, it might not be the loudest guy, the most attractive guy, that stands out the most to you that might actually sweep you off your feet. I love the fact that she's actually giving him a chance because I really think that there's something good that's gonna blossom from it. I might know a little more than you all know. But I would just say just keep on watching."
Could Rodney Mathews have a future with 'The Bachelor' franchise if he doesn't end up with Michelle Young?
For now, Bachelorette fans will just have to watch whether Michelle and Rodney end up together in season 18. But during Bachelor Happy Hour, Becca hinted that the contestant could still potentially have a future with the franchise if he doesn't win the bachelorette's heart in the finale. Becca said:
"I don't know spoilers, so I don't know how far any of these men make it. But I'm such a fan of Rodney as I was watching this one-on-one date, I texted my tour director for Bachelor Live on Stage and the producers that are casting. I was like, 'Can we please get Rodney as one of our bachelors?' I really want to be on stage with him. I really want him to just try to find somebody, and I think that he would be so perfect for it."
Meanwhile, Tayshia reminded the podcast host that Rodney and Michelle's story hasn't ended yet. So, for all we know, they could still be together and even engaged. But if Michelle and Rodney don't get their happy ending in The Bachelorette Season 18, it certainly seems like the franchise would be open to Rodney's return.
The Bachelorette Season 18 airs Tuesday nights on ABC.