'The Bachelorette': Ryan Fox Explains Why He Brought the Infamous Notebook
Night 1 of The Bachelorette began with a lot of drama surrounding a contestant named Ryan Fox. Hosts Tayshia Adams and Kaitlyn Bristowe began the episode by snooping through the male contestant's belongings. What they found in one man's suitcase was a little disturbing. The women discovered extensive notes about the show in Ryan's suitcase. When bachelorette Michelle Young found out about them, she sent Ryan home. Now, Ryan finally addresses the infamous notebook.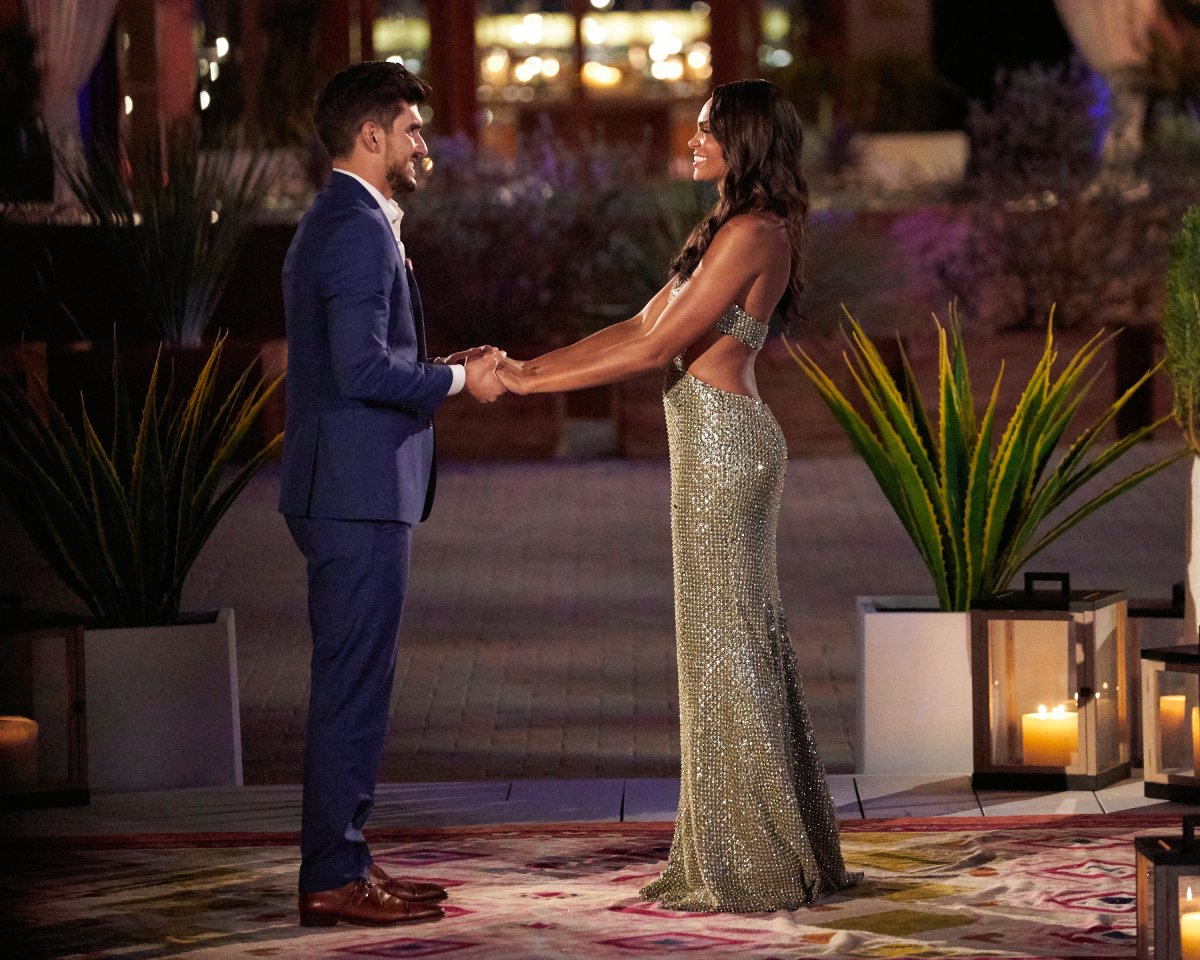 Michelle Young sent Ryan Fox home on night 1 of 'The Bachelorette'
When Ryan's notes were brought to Michelle's attention, she sat him down to talk about it right away. The notes covered everything from "how to get the most screen time" to "how to not be the villain." They also covered previous contestants on The Bachelorette whose qualities Ryan felt he should or should not emulate.
Michelle clearly saw these notes as a red flag, though Ryan tried to justify them. "So to be perfectly honest, I'm very new to The Bachelor and I haven't seen much of it," Ryan told Michelle. He then explained that the notes were written by his friend's wife who watches The Bachelor. In the end, Michelle chose to send Ryan home, but now he has the chance to further address the notebook.
Ryan explains the notebook to Bachelor Nation
Ryan sat down with the Click Bait with Bachelor Nation podcast to discuss the notebook in more detail. He explained leading up to joining The Bachelorette, he was extremely busy with work and didn't have much time to prepare.
Due to this, he asked his friend's wife for "a summary of the show" and "a summary of Michelle" to help him prepare. This is one of the things that Tayshia, Kaitlyn, and Michelle read.
Ryan also explained one of the things the women found was actually his personal journal. "I'm a big journaler," he continued. "So one of the things they read is like my 'self-devotionals' I guess. Like my pros and cons list of myself." Ryan also shared that his journal contained a summary of every relationship he had been in.
It might seem strange that Ryan would bring the notes with him on The Bachelorette. However, the contestant shared that he did this because he had not yet had a chance to read his friend's notes before coming on the show. "There's nothing bad in the notes, that's why when Michelle went up to the room I'm like, 'Go ahead,'" he stated.
Former contestants from 'The Bachelorette' react to Ryan Fox's notebook
In his notebook, several former contestants from The Bachelorette were mentioned by name. Jason Tartick was listed as "not your typical bachelor" and "wasn't a standout." Jason responded on Twitter that he wasn't sure whether he should be "offended or flattered" by this.
Mike Johnson's name was annotated with the words "has major swagger" in the notes. "Idk if I should feel offended bc I only have one skill lol or is this a proud moment," Mike Tweeted.