'The Bachelorette' Season 18: How to Watch Michelle Young's Season Without Cable
Article Highlights:
Michelle Young listed her three early frontrunners for fans to watch during The Bachelorette Season 18 premiere
Options for fans who want to watch Michelle Young's Bachelorette season without cable
The Bachelorette Season 18 premiere is about two hours long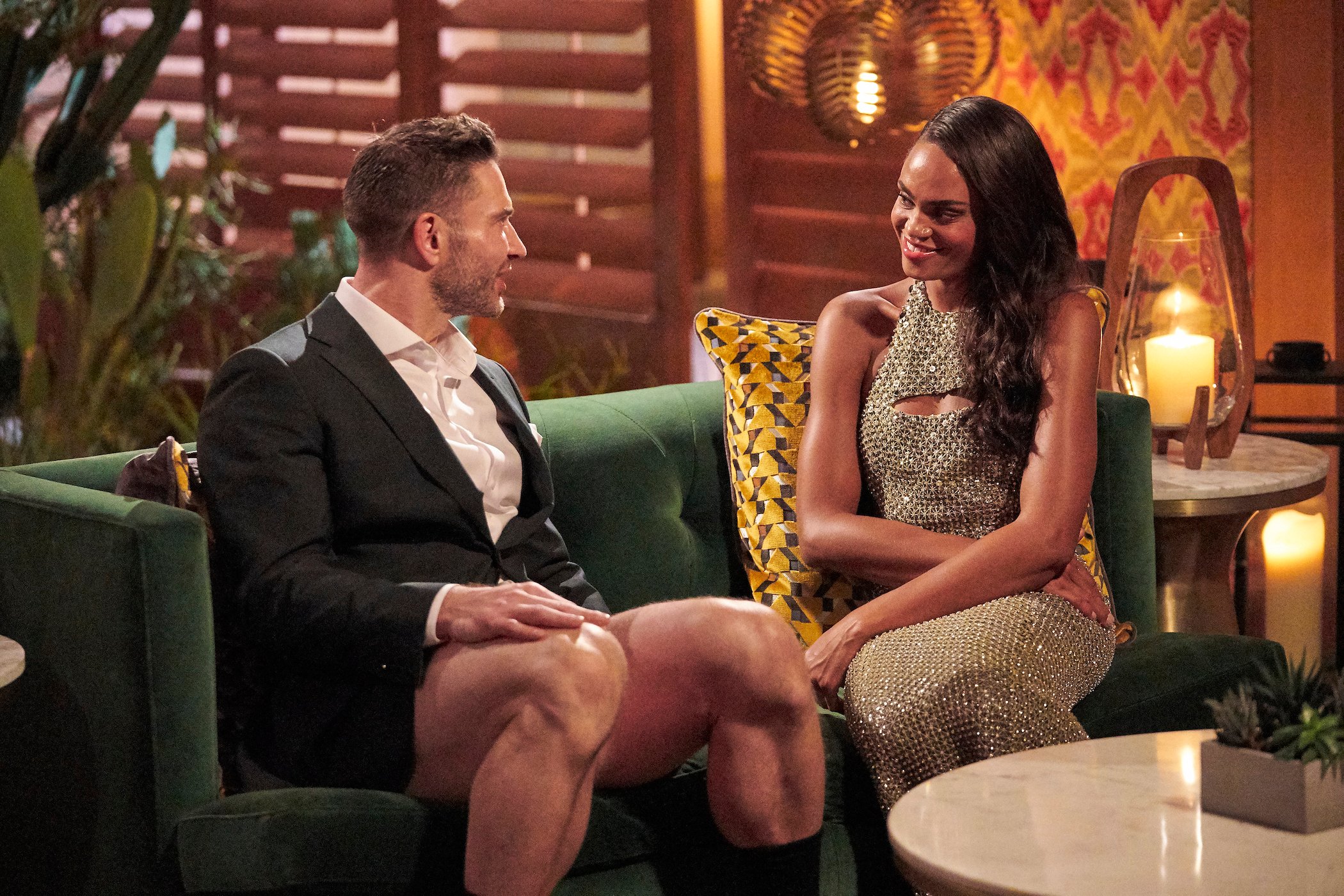 Fans who watched Matt James' season of The Bachelor can't wait to see what's in store for Michelle Young's season of The Bachelorette. Michelle Young was a fan favorite to win Matt's heart, but sadly, she walked away without him. Now, it's her turn to find love on national television. Here's how to watch The Bachelorette Season 18 with or without cable.
'The Bachelorette' Michelle Young is already teasing what's to come for her season
The new season of the beloved show about finding everlasting love has finally returned — and fans can't wait to watch the lead. So, who is Michelle Young on The Bachelorette this season? Viewers got their first glimpse of the schoolteacher during Matt James' Bachelor season. While she entered the game late, she caught his eye quickly, and they developed a lasting connection. Unfortunately for Michelle, Matt didn't have lasting romantic feelings for her and instead chose to leave the show with Rachael Kirkconnell.
Now, it's Michelle's time to find love. "There are so many different emotions involved throughout the entire season and it is going to be a little mixture of everything — excitement, nerves, all of it, [being] overwhelmed, everything!" the star told Entertainment Tonight.
Michelle already gave a clue about her early frontrunners, too. She told fans they should watch for Clayton, Rodney, and Jamie. "Clayton's a sweetheart," she added. "I think you'll really get to know him a little bit. [Also] apple of my eye, Rodney — there's a lot to see there."
How to watch 'The Bachelorette' with or without cable
So, what time is The Bachelorette on? Michelle Young's Bachelorette season premieres Tuesday, Oct. 19, 2021, at 8 p.m. EST. And viewers have options when it comes to how to watch.
According to Tom's Guide, the show will air on ABC at 8 p.m. EST. But those without cable can still watch ABC using a TV service that streams live shows. FuboTV, Hulu + Live TV, YouTube TV, and DirecTV Stream are all options here.
FuboTV offers a free trial for those who only hope to watch The Bachelorette premiere live and catch the rest of the episodes at a later date. There is also a seven-day free trial available for Hulu + Live TV for some eligible users. Additionally, fans hoping to catch Michelle's season after it airs live can watch each episode on Hulu without the Live TV add-on. The episodes are available the day after ABC airs them.
How long is 'The Bachelorette' Season 18 Episode 1?
Bachelor Nation shows can have notoriously long season premieres and season enders. How long is The Bachelorette Season 18 premiere? According to the ABC TV schedule, the premiere will last a little over two hours, likely ending around 10:15 p.m. EST. This will give fans plenty of time to get well-acquainted with Michelle Young, her men, and whoever gets the first impression rose. Plus, we're hopeful we'll see the first rose ceremony.
"There is going to be a lot for you to see," Michelle promised to Entertainment Tonight. "There are so many amazing men [and] I think all of the viewers are going to be on their toes."
Check out Showbiz Cheat Sheet on Facebook!