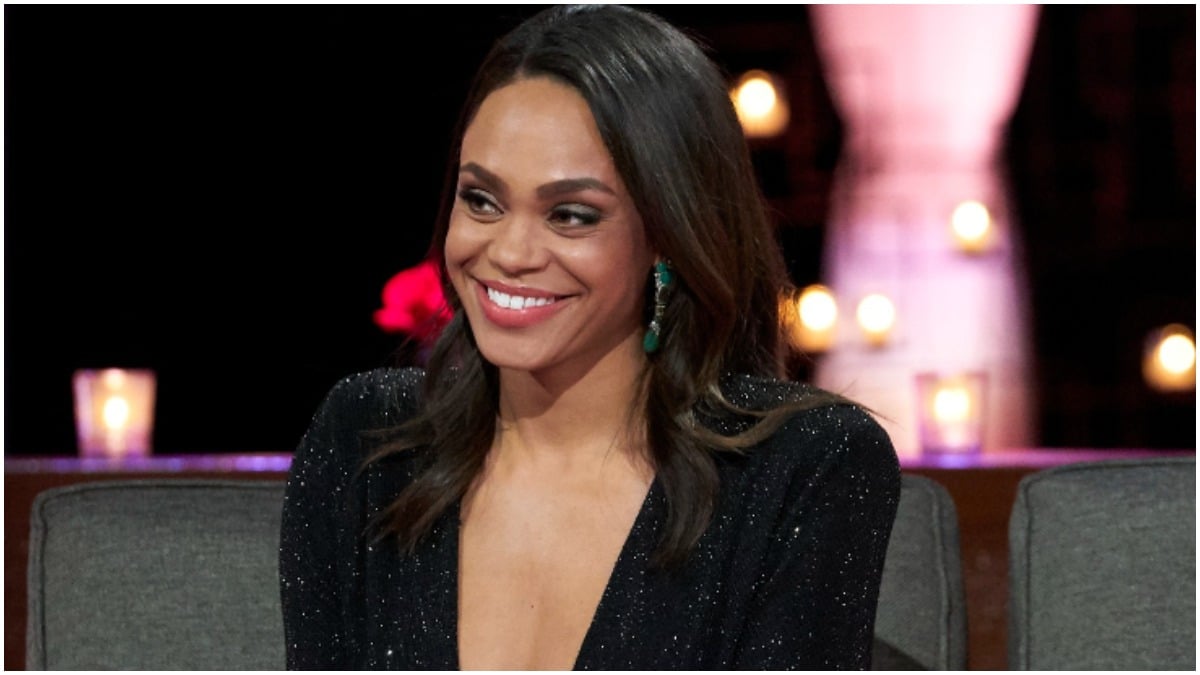 'The Bachelorette' Secrets: Reality Steve Teases Romantic Mexico Getaway for Michelle Young
Michelle Young will head off to a romantic Mexico getaway with one of her three finalists claims spoiler blogger Reality Steve of "The Bachelorette" contestant.
Michelle Young's season of The Bachelorette has reportedly wrapped production. Reality Steve is teasing some secrets regarding the elementary school teacher's search for love.
The internet spoiler king revealed that Young was the first show lead to venture out of a single set since the coronavirus (COVID-19) pandemic began. She headed off to a romantic Mexico getaway with one of her final three suitors as the show wound down the production of season 18.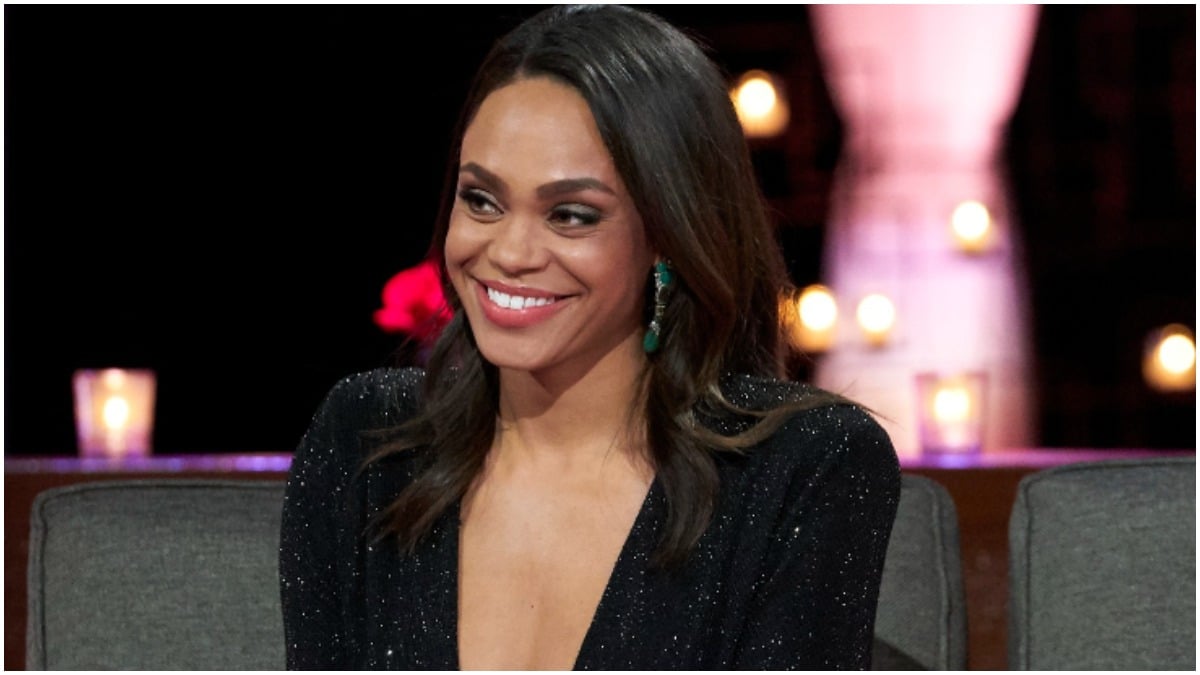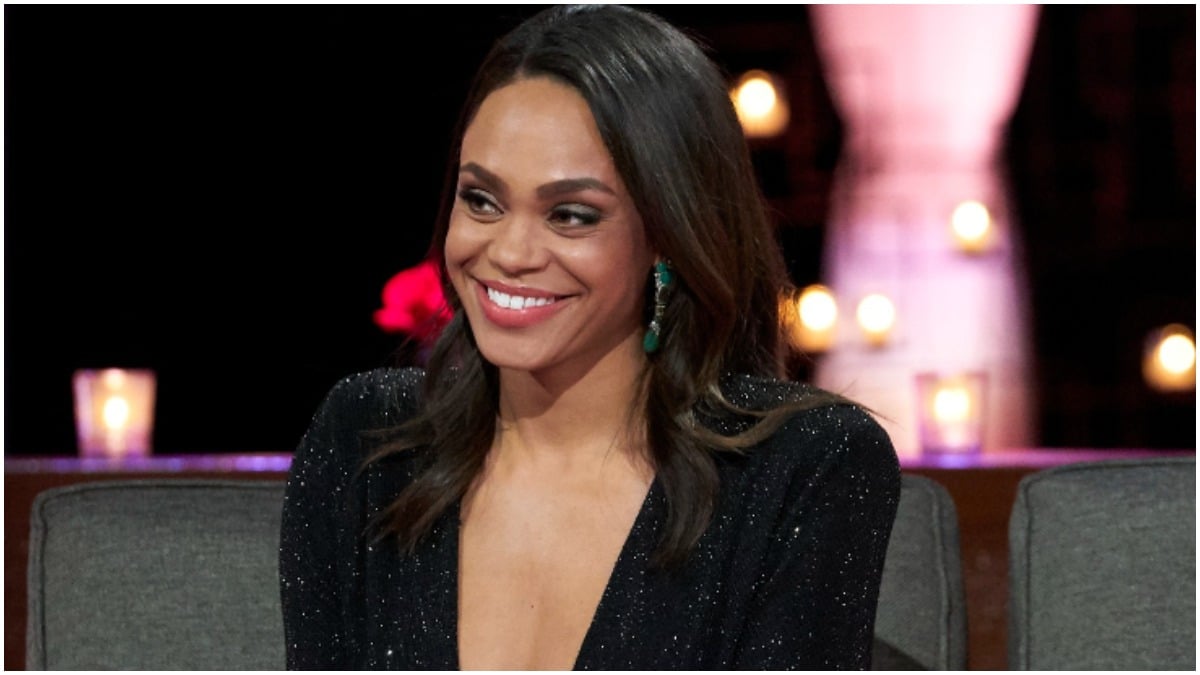 Michelle Young's 'Bachelorette' began production in July 2021
Young was announced as one of two women who would helm a year's worth of shows for The Bachelorette franchise in early 2021 alongside Katie Thurston. The women were contestants on Matt James' 25th season of The Bachelor. Thurston was eliminated earlier, while Young made it to the final three alongside Rachael Kirkconnell and Bri Springs.
Thurston's production was first, as Young did not want to leave her students in the middle of their year of schooling. Upon the conclusion of her season, Young began filming on July 30 for a season that would begin to air in October.
Reality Steve says Michelle Young took a finalist to Mexico
Reality Steve updated his blog to share the most current information regarding Young's production season.
"Filming wraps this week. She had a date yesterday down in Mexico near the Iberostar Hotel in Punta de Mita, and they went jet skiing together. I got some pics from it. However, it was from a bit of a distance, and I can't make out which guy it was. So until I know for sure who it is and until I find out who the other guy is in the final two, then I'll let you know." he wrote.
Steve said that filming for Young's season wrapped the weekend of Sept. 10th. This put her right on schedule with filming versus Thurston, who ended production one week earlier than anticipated.
However, he could not determine which of her contestants made it to the Mexico getaway. "It's not Joe, and it's not Nate, and it's not Peter – the only three guys we've seen pics of her on a date with so far that's gotten out publicly. But that doesn't mean they couldn't be the other guy in the final two that I don't know yet. This is going to be fun trying to figure this one out. Or, per usual, I can just wait until I'm told, and that'll be much more solid," he wrote.
Michelle Young was the first Bachelorette star to travel since the coronavirus pandemic began
Filming for the last two seasons of The Bachelorette has remained stationary to the coronavirus pandemic. Young's season is the first to incorporate travel. Clare Crawley, Tayshia Adams, and Thurston all remained in one resort for their seasons. The production tried to replicate many aspects of The Bachelorette that fans know and love. These included hometowns and getaways filmed within the show's protective bubble.
Michelle started her season in Palm Springs, just like Clare Crawley and Tayshia Adams before her. Michelle and her cast stayed at the Renaissance Esmeralda Resort & Spa. She and her contestants then went to the Marquette Hotel in Minneapolis, Minnesota. The bulk of her season was filmed in the area.
Hometowns were reportedly filmed in the final four contestants' homes States this year. The past three seasons, peoples' families have had to come to set, quarantine, and then film.
Michelle Young's season of The Bachelorette begins Tuesday, Oct. 19 at 8 p.m. EST on ABC.