'The Bachelorette': Serena Pitt's Insightful Advice for Michelle Young
Serena Pitt and Michelle Young became friends while filming 'The Bachelor.' Now Serena has some insightful advice for Michelle's season of 'The Bachelorette.'
Michelle Young's season of The Bachelorette airs on Oct. 19th, and fans can't wait to see where her journey to find love will take her. Bachelor Nation was first introduced to Michelle during Matt James' season of The Bachelor. There, Michelle made friends with her fellow contestants, including Serena Pitt. Serena recently got engaged on Bachelor in Paradise, and she had some wise words of advice for her bachelorette friend.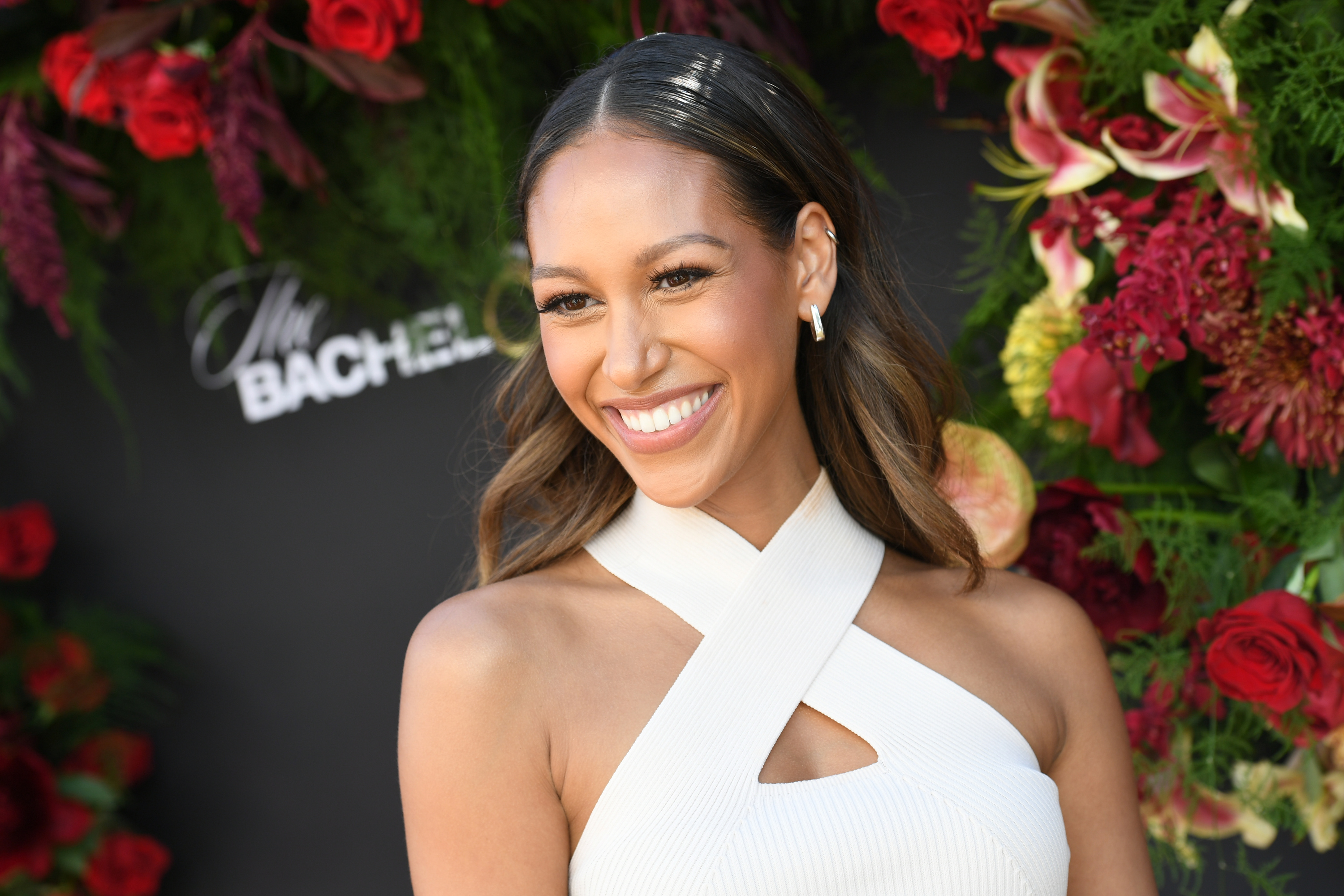 Michelle Young met Serena Pitt on 'The Bachelor'
Bachelor Nation met both Serena and Michelle on Matt's season of The Bachelor. Serena chose to leave The Bachelor during week 8, telling Matt, "I don't think that you're my person." Michelle was one of several women who joined Matt's season as a late arrival. Michelle was the runner-up on Matt's season, though he chose to send her home instead of putting her through a rose ceremony.
While filming The Bachelor together, Serena and Michelle became close friends. Serena mentioned on the Click Bait with Bachelor Nation podcast that the pair didn't get close until toward the end of the season. However, they are now good friends who talk regularly. Serena got engaged to Joe Amabile on Bachelor in Paradise. The 23-year-old shared her excitement for Michelle's season, along with some valuable advice for her friend.
Serena's advice for Michelle's season of 'The Bachelorette'
Serena and Michelle both have a healthy amount of caution and skepticism when it comes to dating on reality TV. Perhaps this makes Serena the perfect person to advise Michelle on her season of The Bachelorette. "I came back from 'Paradise' and she went to film about three weeks later, so we got to chat a couple times," Serena said on the Click Bait with Bachelor Nation podcast.
"She and I are similar in the way we approach relationships. Like I went into Paradise skeptical and while I think she was hopeful, she was also skeptical." Serena had quite a few ups and downs in her relationship with Joe, but everything worked out in the end.
"I said to her [Michelle], 'I wasn't sure, and I really just leaned in and let myself go and trusted the process as much as I could and followed my heart, and it worked.' I said, 'I think it will for you too, but you've got to put the fears aside and put the heartbreak from last time aside and lean in.'"
Serena is excited for Michelle's season of 'The Bachelorette'
Serena also had thoughts on the type of man that would be compatible with Michelle. "Michelle has a big personality. She's very playful, very fun. So, he definitely needs to have that. I could never see her with a shy, introverted guy. He definitely needs to be goofy and fun and sarcastic. She needs someone who is going to be a power couple with her. They would walk into the room and be super charismatic and carry such a presence."
Serena also shared how much she is looking forward to watching her friend's season of The Bachelorette. "I am beyond excited for her. I think every promo she looks stunning! The hair, the makeup, the fashion, her personality shines through. I think it's going to be a great season. I'm going to watch every episode and I'm excited," Serena gushed.
Michelle's season of The Bachelorette premieres on Oct. 19.