'The Bachelorette': So Ryan Fox Was a Producer Plant, Right?
Ryan Fox didn't even make it through the premiere episode of Michelle Young's season of The Bachelorette before he was given the boot. For the most part, the first night was smooth sailing for many of Michelle's potential bachelors, but Ryan just couldn't help but wave around his gigantic red flags. The poor guy might as well have written "Definitely don't date me" on his forehead. However, something about the entire situation wasn't adding up for fans.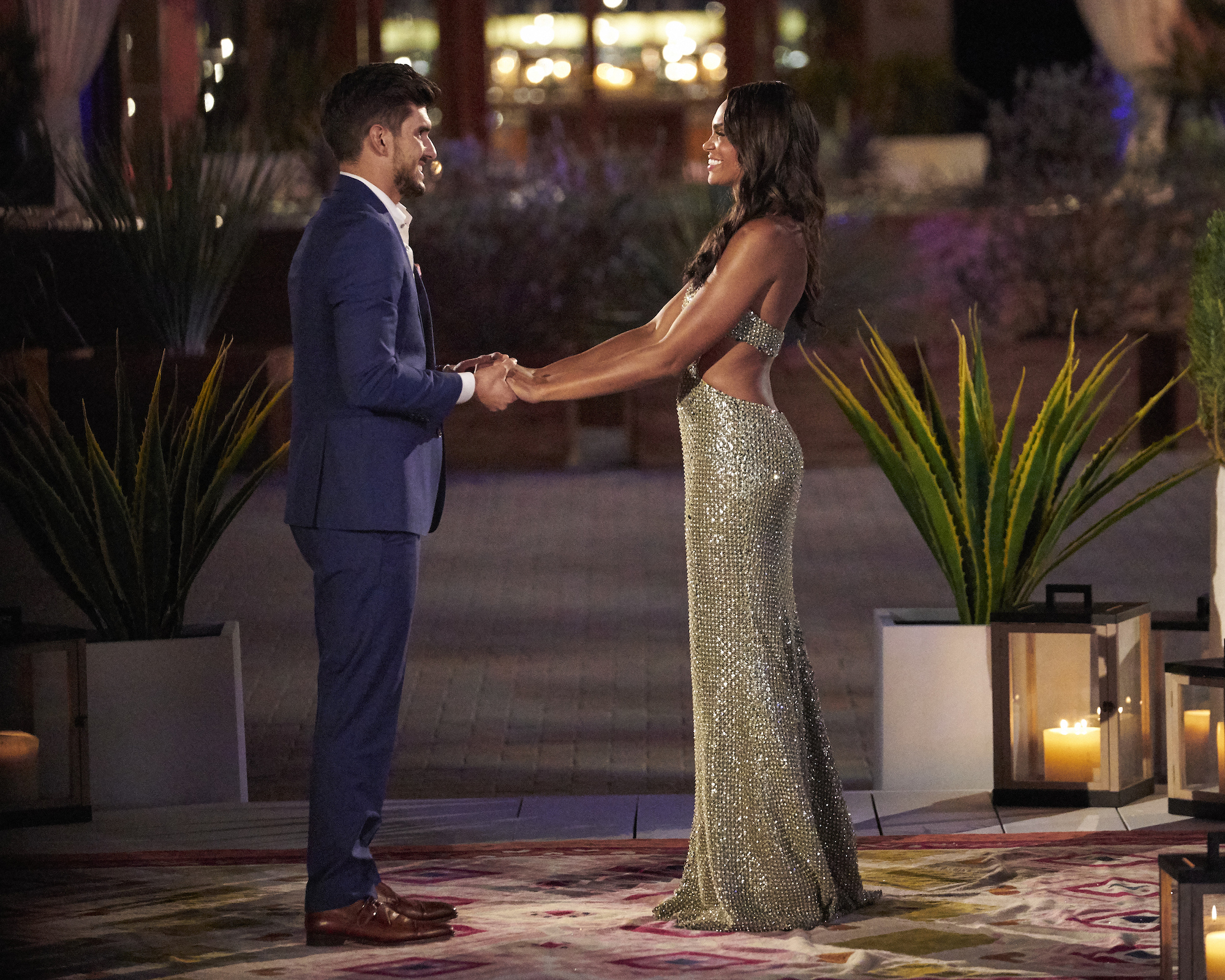 Ryan Fox showed up to Michelle Young's season of 'The Bachelorette' with folders of notes
While most guys don't show up to a first date in a random ice cream truck, this is The Bachelorette. Grand entrances are encouraged. It was everything that was revealed to Michelle after the ice cream truck that caused her alarm bells to start ringing.
New co-hosts Tayshia Adams and Kaitlyn Bristowe did a little friendly snooping in the men's rooms before being introduced to Michelle. Most of them had nothing of interest in their rooms, but Tayshia and Kaitlyn were both shocked to find notes and spreadsheets detailing Ryan's entire game plan for winning The Bachelorette. The women let Michelle carry on for most of the night but pulled her aside after she officially met Ryan.
He tried to explain, but the damage was done. Ryan told Michelle that his friend's wife wrote out all the notes because he wasn't familiar with the TV series. However, it was too late for the environmental consultant, and Michelle told him to hit the road. (She was nicer than that, but the end result was still the same.)
Some fans think Ryan Fox was a producer plant on 'The Bachelorette'
It's no secret that a lot of what audiences see on The Bachelorette is often initiated by a producer to increase the show's drama. More drama means more views. So, it does seem a little odd that Ryan just happened to have his folders of notes and spreadsheet lying out in full view on the bed. You would think he'd probably want to keep those hidden. 
For one, Ryan stated that he wasn't familiar with The Bachelorette. He said a friend's wife put those notes together to help his chances on the show. However, this is the age of the internet, and everything lives forever. Plus, Reality Steve can find anything out about anyone if they're somehow attached to one of The Bachelor franchises.
Reality Steve discovered that Ryan was no stranger to The Bachelorette. He was no stranger at all! He actually starred as the bachelor in San Diego in the Bachelor Live on Stage tour. All of this sounds just a little too convenient to not be thought up by producers. 
Ryan's ex-girlfriend did message Reality Steve via Instagram and told him that Ryan was quite the planner. She even went on to say he was "crazy about his Google docs" and had one for all sorts of different topics. 
Ryan Fox might be gone, but there are plenty more suitors left on Michelle Young's season of 'The Bachelorette'
We most likely won't ever know if Ryan was a producer plant or not, but there will always be speculation. We would probably be more upset if it didn't create entertaining drama for us to talk about every week. Michelle Young's season of The Bachelorette has just begun, but there's sure to be more drama along the way. You can watch new episodes on Tuesday nights on ABC.