'The Bachelorette' Spoiler: Did Michelle Young Make History With the Man She Chose?
Fans and former stars have been asking for more diversity on The Bachelorette. Change has slowly come, but there are still some firsts that haven't been done. Fans are probably wondering if Michelle Young made history with who he picked for her final rose. This is The Bachelorette spoiler that answers that question.
[Spoiler alert: The Bachelorette Season 18 finale spoilers ahead.] 
Michelle Young is the third Black lead of 'The Bachelorette'
The Bachelorette's first Black lead was Rachel Lindsay back in 2017. She had a little more diversity in her cast, and in the end, she picked Bryan Abasolo. He is white and Colombian. The couple is now married, and Lindsay continued to be outspoken about the franchise needing to improve its diversity. 
Tayshia Adams became the second Black lead in 2020. She's also Mexican. Adams picked Zac Clark, who is a white man. 
Matt James then became the first Black lead of The Bachelor. He's biracial, and he started the season by talking to host Chris Harrison about the pressure of whether he'll pick a Black or white woman. In the end, he chose Rachael Kirkconnell, who is white.
This means the final couples of the franchise usually have either been white or interracial, involving a white person. Lindsay has talked about this trend and the pressure that comes with it for future Black stars.
"I think for Matt it's even harder, because there've been three leads of color, you know, that are Black and very recent. I went, I didn't pick someone who was Black," Lindsay said on Radio Andy on Sirius XM via Page Six. "Then we had Tayshia, who's Black and Latina. She didn't pick someone Black. 
"Now we have Matt James," she continued. "And I feel like the pressure is on him. People are like, 'OK, the other leads of color we've had, haven't picked a Black person. So are you going to do that?'"
That question might be on some people's minds again now that Young has been cast. So did her final pick make history?
'The Bachelorette' spoiler: Will Michelle Young make history with the man she chooses?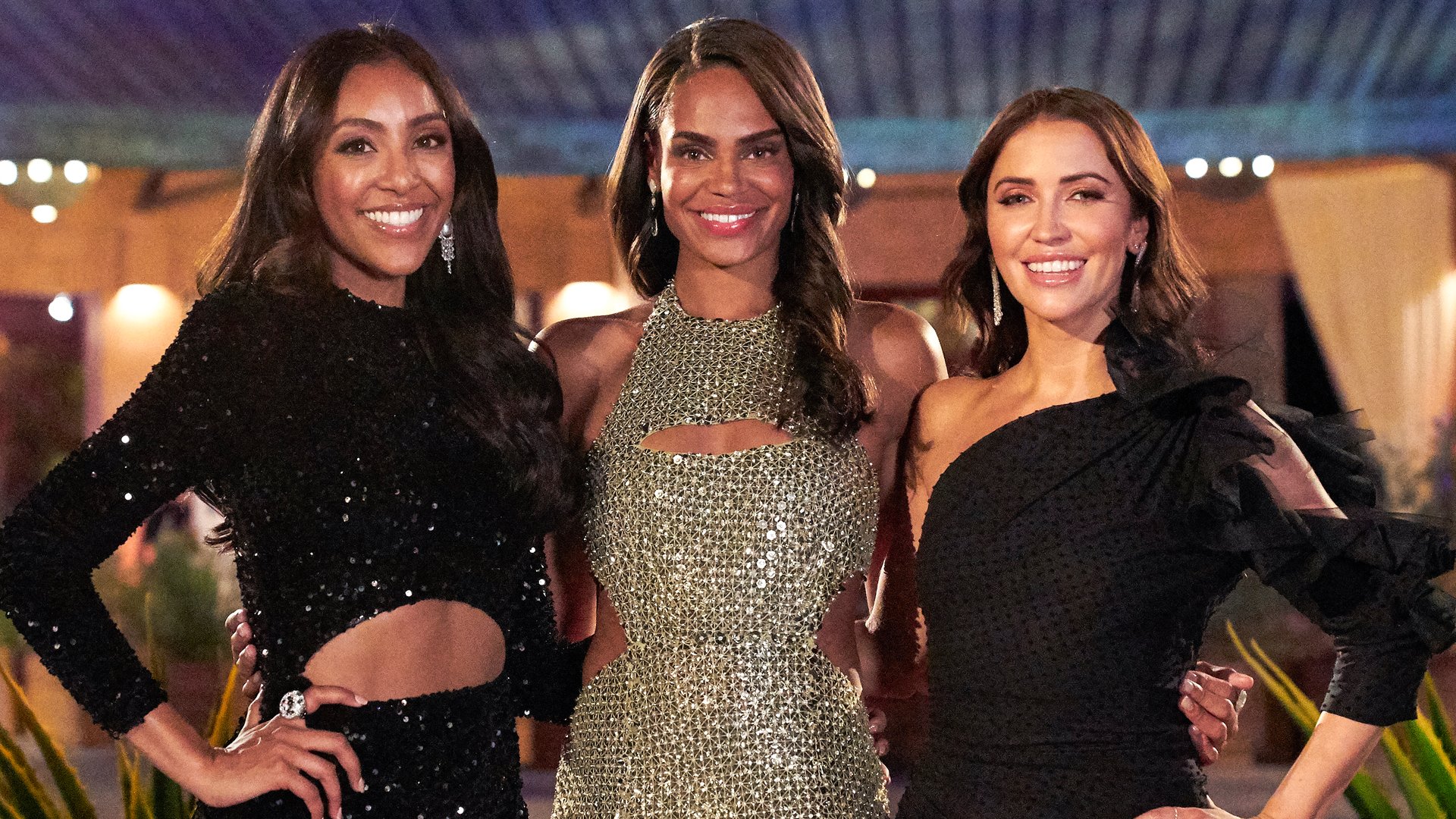 There has been a push for more diversity in the franchise. But the race of who wins at the end has pretty much stayed the same. Will season 18 follow suit?
Reality Steve reports that Young gets engaged to Nayte Olukoya at the end of the season. This certainly will make history for The Bachelorette as being the first Black couple to end up together.
The last season of Bachelor in Paradise made similar history with Riley Christian and Maurissa Gunn getting engaged. They are the first engaged Black couple produced in the entire franchise, including the summer spinoff. It looks like Young and Natye will now be joining them.