'The Bachelorette' Spoilers: Who Isn't Ready to Get Engaged by Hometowns? Michelle Young's Journey Gets Real in Week 7
On Nov. 30, The Bachelorette Season 18 with Michelle Young will take the final four men — Nayte Olukoya, Joe Coleman, Rodney Mathews, and Brandon Jones — to Hometowns. But it seems the possibility of an engagement will shake things up when the 28-year-old teacher meets the parents and families of her cast. So who isn't ready to get engaged to Michelle on The Bachelorette, according to their family member? Here's everything we know about the big drama from Michelle's Hometown Dates, including potential spoilers from ABC's previews.
[Spoiler alert: This article contains spoilers from The Bachelorette Season 18 Episode 7.]
'The Bachelorette' Season 18 Episode 7 preview hints Nayte Olukoya isn't ready to get engaged to Michelle Young during Hometowns
In The Bachelorette Season 18 Episode 7 preview, Michelle seemingly runs into a major problem during Hometowns. The lead asks a family member whether her contestant "could be ready for an engagement." Then the Hometown guest gets really honest with Michelle.
"He's not there yet," the family member says. "I don't want him to hurt himself or you."
Meanwhile, The Bachelorette promo reveals the man speaking with Michelle is Nayte's stepdad because he's seen hugging the contestant earlier in the trailer. Nayte's mom also claims her son has "never been in a relationship."
That said, Nayte isn't the only one facing challenges in The Bachelorette Season 18 Episode 7. Joe's Hometown guest asks whether he's ready to propose, and the contestant looks alarmingly uncertain. Then Brandon's brother asks Michelle whether she can see herself with Brandon in the end. Rodney's mom is also worried her son could be "heartbroken." 
Clues about who Michelle Young sent home after Hometowns in 'The Bachelorette' Week 7
For now, Bachelorette fans will have to wait and see whether Nayte and possibly Joe are uncertain about getting engaged to Michelle. But from the comments made by Rodney's mom, the cast member could be ready to go all-in. Bachelor Nation fans also know that Brandon could be ready for an engagement with Michelle because he asked Michelle's parents for their blessing during their one-on-one date in episode 6. 
That said, it appears the ABC reality series dropped a few spoilers about who goes home after Hometowns. And ultimately, it seems like the "who's ready to get engaged" drama won't matter at the end of episode 7.
During a new Bachelorette promo, Michelle tells Brandon she's "falling" for him before meeting the cast member's mom, dad, and brother. So it seems likely Brandon will make it to the final three after Hometown Dates. Meanwhile, the midseason preview confirmed that Michelle's season will end in Mexico, and the bachelorette has been seen with Brandon, Joe, and Nayte with palm trees in the background. But Rodney hasn't been seen in a tropical setting. So it's possible he is eliminated in the Nov. 30 episode.
Update: Michelle sent Rodney home at the end of The Bachelorette Season 18 Episode 7.
What Michelle Young says about ending her season without an engagement in 'The Bachelorette' 2021 finale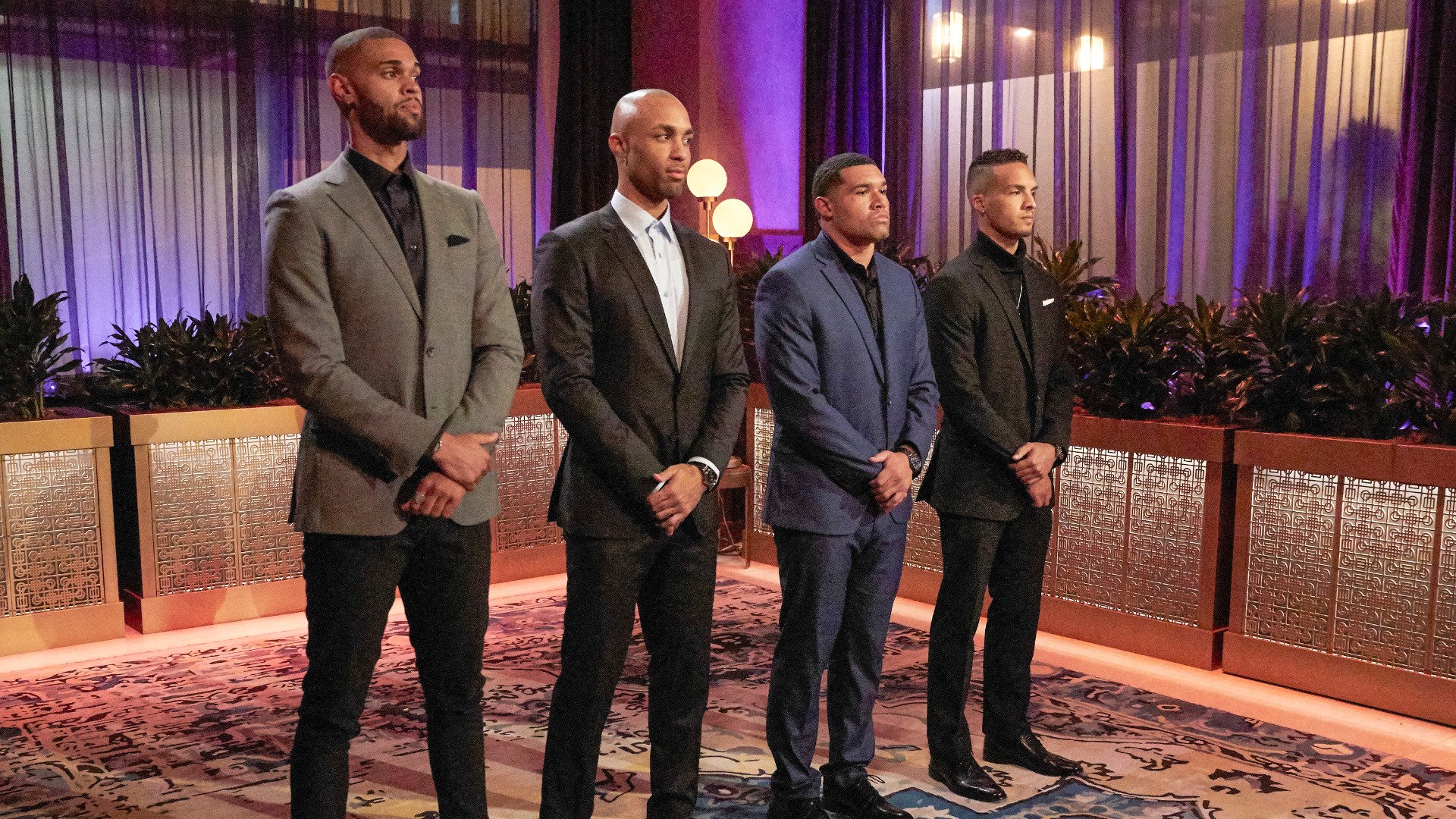 Whatever happens to Joe, Nayte, Rodney, and Brandon in The Bachelorette Season 18 Episode 7, it seems like Hometowns will give Michelle more to think about. In a teaser for week 7, Michelle meets up with Bri Springs and Serena Pitt after meeting all the families. Then when Serena asks the bachelorette whether all four men are ready for an engagement, Michelle is still uncertain. But the lead told Bri that she was hopeful she had enough "clarity" to move forward. 
Meanwhile, it seems like Michelle didn't feel pressured to get engaged in The Bachelorette finale. When speaking on the Viall Files podcast, the 28-year-old revealed her parents asked her whether she'd be OK with leaving the show single or in a relationship. Then Michelle shared she only accepted the bachelorette role knowing that she would do what was best for her, not the show.
"At the end of [The Bachelorette], I'm the one that has to live with my decision," Michelle said. "So whether that's being alone, whether that's being in a relationship, whether that's being engaged, it's just me that has to live with that. … There might be pressure. It's not always gonna be a breeze. But at the end of it, I'm the one that has to live that life."