'The Bachelorette' Spoiler: Are Michelle Young and Joe Coleman Engaged?
This season of The Bachelorette follows Michelle Young finding love. This is after she tried to win over Matt James' heart. Fans noticed quickly that Joe Coleman and Young have a lot in common. But do they get engaged? Find out about The Bachelorette spoiler that gives away the end.
[Spoiler alert: The Bachelorette Season 18 finale spoilers ahead.]
'The Bachelorette' spoiler: someone was already picked for 'The Bachelor'
The star of The Bachelor is usually someone who doesn't get the final rose on The Bachelorette. That means the star of the show isn't announced until The Bachelorette is close to ending or has ended. But things were done differently this year.
Clayton Echard was already confirmed to be the new bachelor giving a major The Bachelorette spoiler. He's also a contestant for Young's season. 
This most likely means he goes far, but she doesn't choose him. So fans are left wondering about the other major spoiler. Who wins the season?
Are Michelle Young and Joe Coleman engaged?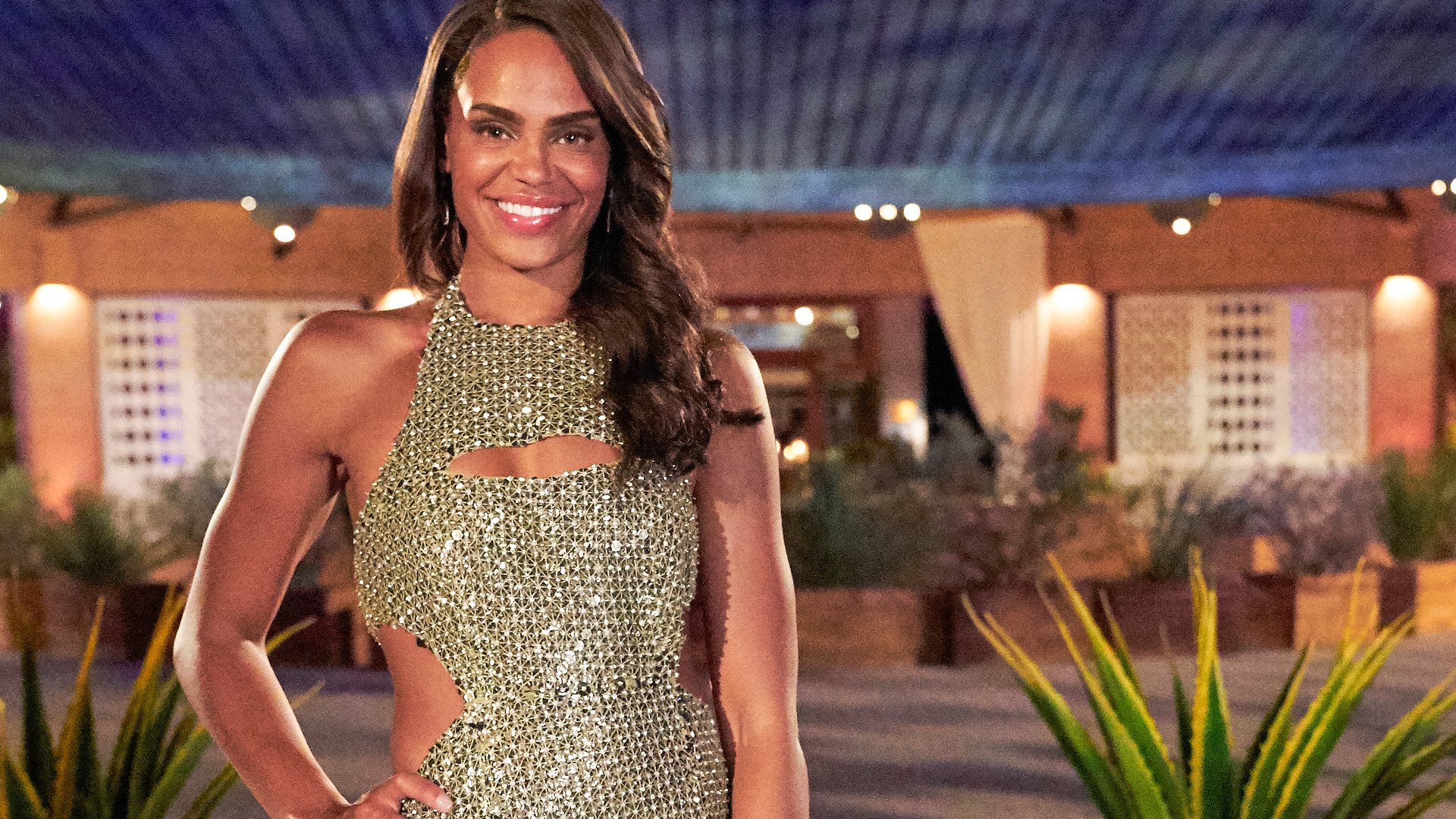 It looks like Young and Joe have a lot in common. They're both from Minnesota and played basketball. He now works as a real estate developer. His cast bio claims he's looking for a wife and wants to have three or four kids.
But according to Reality Steve, that wasn't enough to get the final rose. Once again he gave The Bachelorette spoiler of who the star chooses, and he claims Nayte Olukoya gets the final rose. There were pictures of him being on a one-on-one date with Young. They were in a pontoon with her friends on Lake Minnetonka. They also played volleyball together.
Natya works as a sales executive, according to his bio. He's originally from Winnipeg, but he currently lives in Austin, Texas. The 27-year-old's description is also full of compliments.
"He has a smile that sparkles like the stars, he is always the life of the party; and to boot, he is a 6-foot, eight-inch Adonis of a man," reads part of the description.
Reality Steve also claims that the couple is engaged. So time will tell if they'll still be together by After the Final Rose.
Kaitlyn Bristowe claims the season will be romantic
The hosts of the season are Kaitlyn Bristowe and Tayshia Adams. They gave a little teaser for fans.
"It's going to be really romantic," Bristowe told Entertainment Tonight. "Michelle is so authentic in what she was looking for. I feel like she wasn't there for the wrong reasons. She wanted to go right back to her students after filming. That's who she is… [There are] some really heartbreaking heartbreaks. I cried a few times."
Fans will have to watch the season to see how Young and Natya fall in love. But sadly for Joe, he doesn't get the final rose.