'The Bachelorette' Spoilers: Who Did Michelle Young Pick as Her Winner? Reality Steve's 2021 Finale Teasers Will Make Your Heart Flutter
The Bachelorette Season 18 premiere starts on Tuesday, Oct. 19, and many fans are already theorizing who Michelle Young picks as her winner. Viewers just watched Katie Thurston get engaged, and she's still together with her final pick. So naturally, everyone is hoping for another love story of a lifetime. Now, will the ABC reality series end up delivering this year? Recently, Bachelor Nation blogger Reality Steve shared major Bachelorette spoilers about Michelle's journey, including who makes it to the finale, who might win the final rose, and whether there's an engagement to look forward to in 2021.
[Spoiler alert: This article contains spoilers about The Bachelorette Season 18 with Michelle Young.]
What to expect from 'The Bachelorette' Season 18 with Michelle Young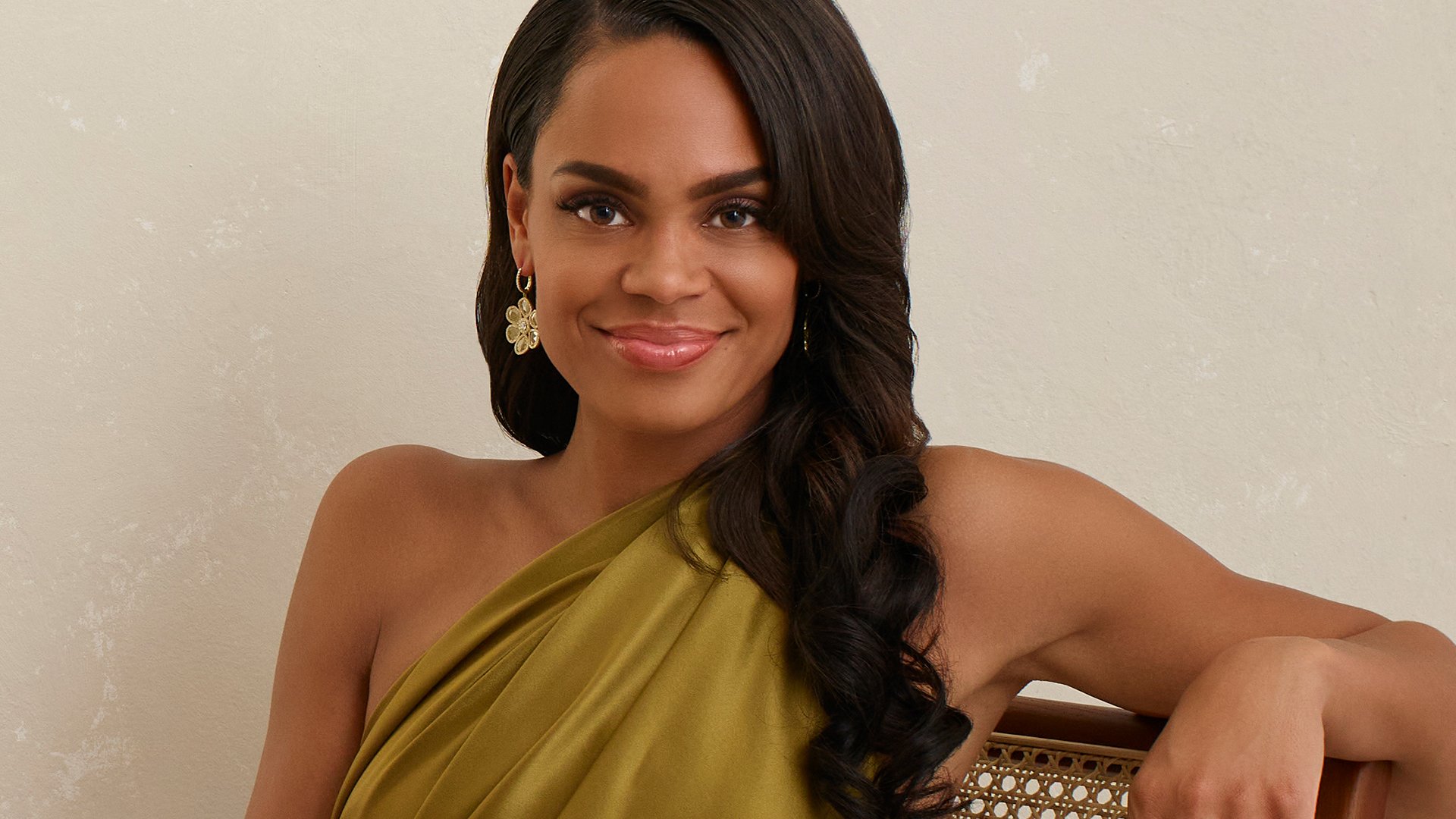 Michelle isn't new to The Bachelor franchise. She originally appeared on Matt James' season, and she was his runner-up. But while the 28-year-old from Minnesota wasn't able to find love back then, she's getting another chance on her own season of The Bachelorette. 
Meanwhile, Michelle shared what to expect from her experience, and it looks like her journey to find love isn't easy. When speaking with ABC's On the Red Carpet, the fifth-grade school teacher revealed Bachelor Nation will see her "cry" while she puts her walls down. And while Michelle didn't confirm or deny whether she ended up falling in love with one of her suitors, the former basketball player did find love with herself.
"I can say coming into it you will see a wide range of emotions and you will see me learn a lot about myself and you will see me falling in love with myself as well," the bachelorette said.
Who does Michelle Young pick as her final two on 'The Bachelorette' 2021?
Shortly before The Bachelorette Season 18 premiere on Oct. 19, Reality Steve — and ABC — dropped a few minor spoilers about Michelle's upcoming love story. The network released a photo of the cast, confirming Nayte Olukoya wins the first impression rose on night one. The picture also contained 29 out of 30 contestants because Ryan Fox is missing, and it's likely he was sent home in the premiere after his spreadsheets are uncovered.
Meanwhile, many Bachelor Nation fans have been hoping to find out what happened to early favorites like Nayte, Martin Gelbspan, Brandon Jones, Jamie Skaar, Rick Leach, Rodney Mathews, or Joe Coleman in The Bachelorette. But Reality Steve only shared a couple of details, including two one-on-one dates in Minnesota. Joe and Michelle end up going on a date to see the Minnesota Twins. Then Nayte and Michelle go on a boating date on Lake Minnetonka. Peter Izzo also got a date before the sixth rose ceremony.
Meanwhile, Reality Steve shared the bachelorette's final two men. According to the franchise blogger, Nayte and Brandon are Michelle's top two guys. So they're allegedly the only contestants who could potentially propose to the lead.
'The Bachelorette' 2021 spoilers share who Michelle Young picks as her winner and whether they're still together and engaged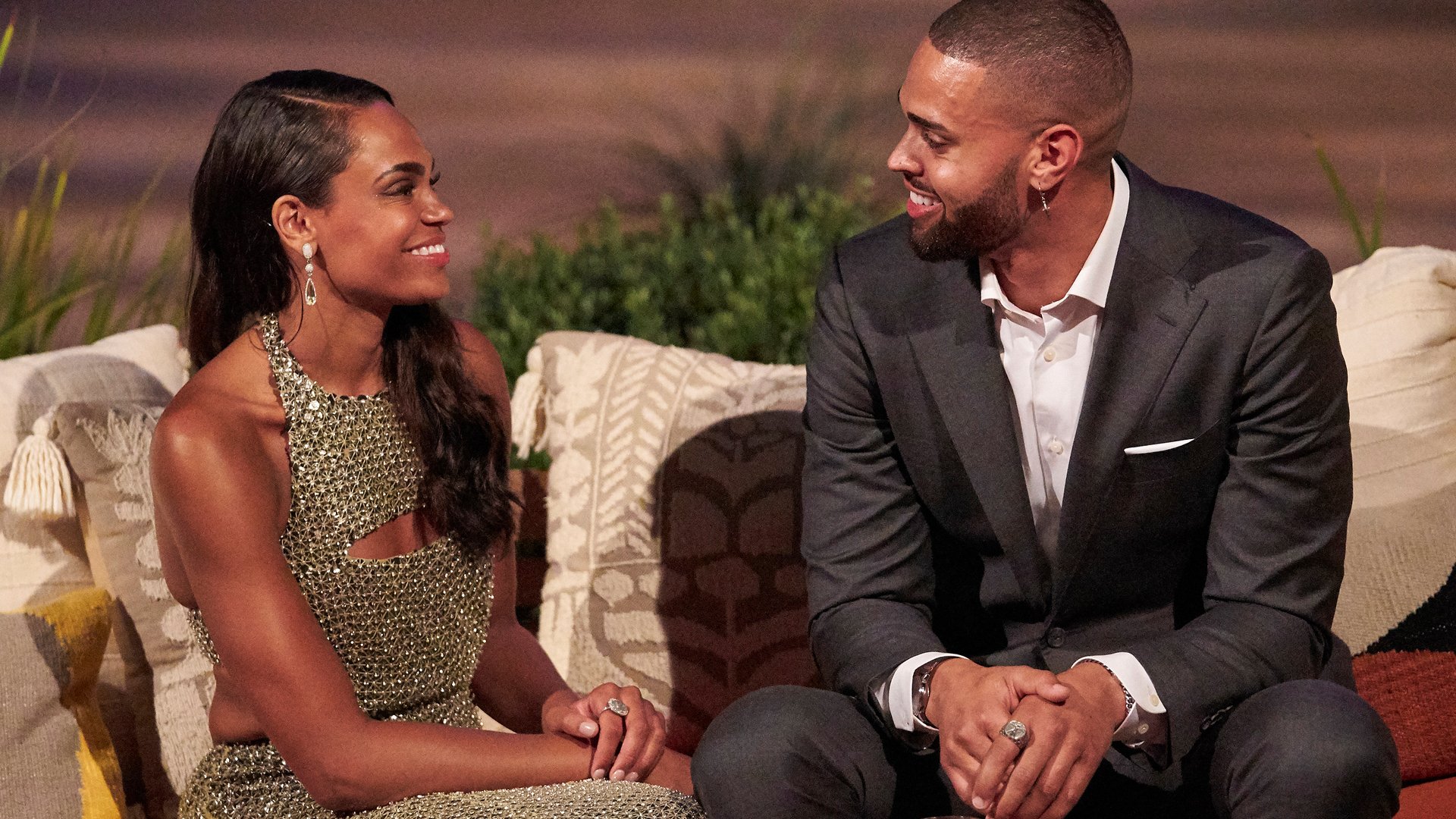 So who won Michelle's heart in The Bachelorette finale? According to Reality Steve, Michelle will pick Nayte over Brandon at the end of her journey. The bachelorette and her winner also allegedly got engaged and are still together now.
"Had heard rumblings since the season ended but got the confirmation I needed the end of last week. Michelle is engaged to Nayte Olukoya," Reality Steve wrote on Oct. 5. 
For now, Bachelor Nation fans will just have to watch Nayte and Michelle's journey together on The Bachelorette. But if Reality Steve's spoilers are correct, we're hoping the two reality stars are still together after everything airs on ABC. After all, this season is supposed to be the most romantic season yet. So stay tuned for any updates.
Update: In the Dec. 21 finale of The Bachelorette Season 18, Michelle got engaged to Nayte, and they confirmed they're still together during the "After the Final Rose" special episode.
The Bachelorette Season 18 airs Tuesday nights on ABC.