'The Bachelorette' Spoilers: New Promos Tease Nayte Olukoya and Brandon Jones Drama During Fantasy Suite Week
On Dec. 14, The Bachelorette Season 18 is headed to Fantasy Suite week with Michelle Young's final three, Nayte Olukoya, Brandon Jones, and Joe Coleman. But it looks like the ABC reality series is setting up some drama between two of the remaining contestants before the finale. New promos for The Bachelorette Season 18 Episode 8 on Tuesday night suggest that there's something going on with Brandon and Nayte — here's what the teasers reveal.
[Spoiler alert: This article contains spoilers about Fantasy Suite week and Michelle Young's final two in The Bachelorette Season 18.]
'The Bachelorette' Season 18 promos hint at Brandon Jones and Nayte Olukoya drama during Michelle Young's Fantasy Suite week
RELATED: When Is 'The Bachelorette' Finale Date in 2021? Michelle Young's Last Episode and 'After the Final Rose' Will Air Soon
Ahead of the new episode of The Bachelorette Season 18 on Dec. 14, ABC dropped a few promos for Fantasy Suites. In one of the teasers published on Twitter, Michelle and Brandon decide to spend the night together. Then when speaking with producers, Brandon admits he is fully in love with the bachelorette.
"I truly am deeply in love with Michelle Anne Young," Brandon says. "If Michelle chooses me, this is gonna be forever."
Later, the two are spotted in a hot tub under the stars together, and fireworks start to go off. Then back at the hotel, Nayte and Joe see the fireworks. Suddenly, Nayte also realizes that there are other contestants vying for Michelle's heart.
"I've been so focused on my connection with Michelle that it wasn't until tonight that I stopped and realized I'm literally not the only one catching feelings for Michelle," he said.
RELATED: 'The Bachelorette': Clues Nayte Olukoya and Michelle Young Are Still Together After the Show Ends
It also seems like there's a bit of competition between Nayte and Brandon moving forward. In another Bachelorette promo for Fantasy Suite week, Brandon seemingly tells the other men, "That's my woman. That's my wife." Then Nayte responds, "Not yet," and the two appear to face off.
Meanwhile, Brandon walks up to Michelle during the elimination rose ceremony after Fantasy Suites, and he asks the bachelorette to talk. The two walk away from Nayte and Joe. Then in a voiceover, Nayte allegedly says someone is "feeling desperate" as Brandon awkwardly walks back into the room without Michelle.
At the end of the teaser, Michelle is crying alone outside. "I have to send him home," she says.
Reality Steve's spoilers about Michelle Young's final two in 'The Bachelorette'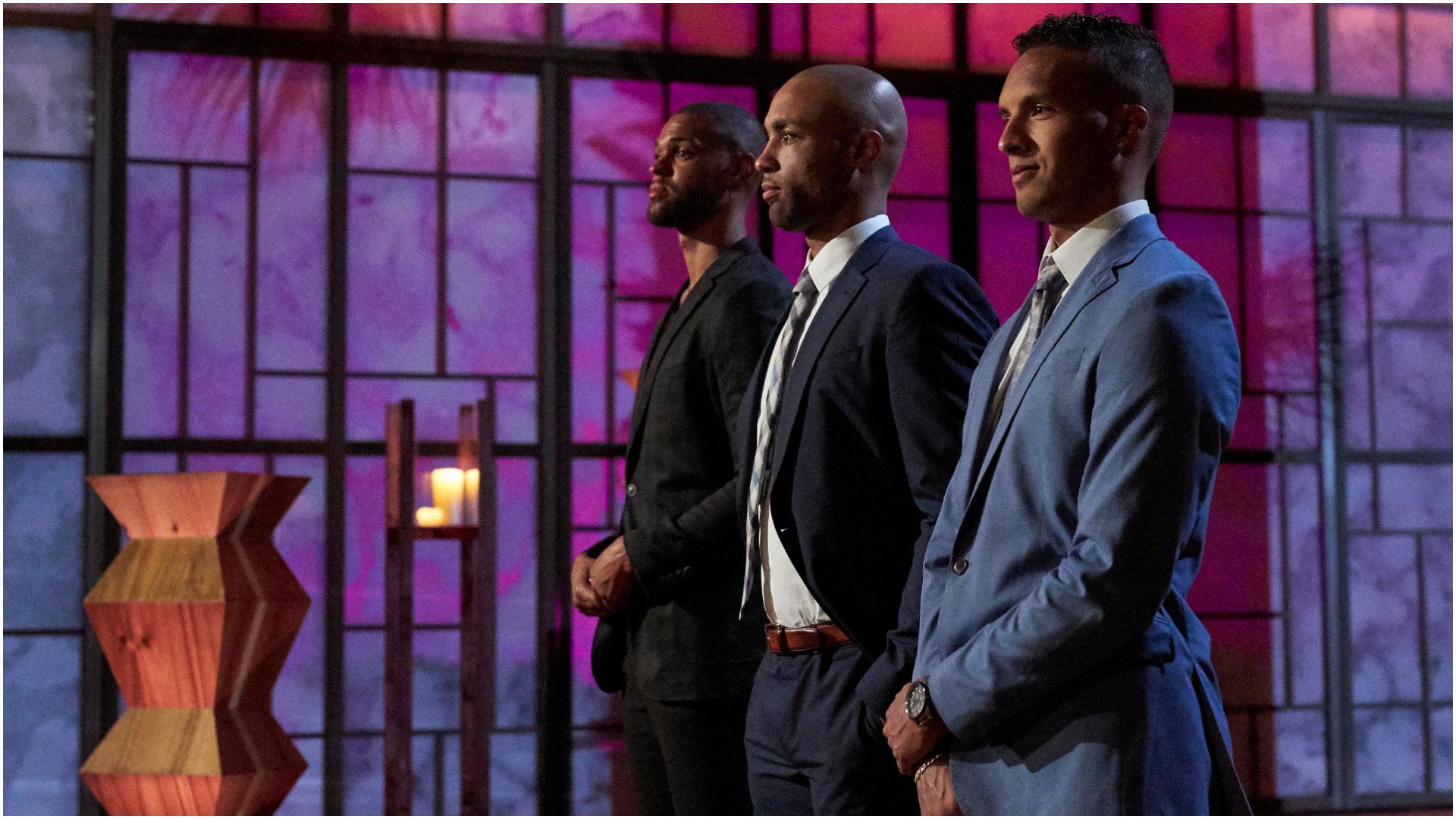 RELATED: 'The Bachelorette': Why Michelle Young Is 'Very Happy' No Matter How Her Season Ends
The Bachelorette promos seem to be hinting that Brandon will reveal something about Nayte that will shake Michelle and possibly make her realize that her frontrunner needs to be eliminated. But at this point, anything could happen.
For all viewers know, Michelle could just be crying after her the Fantasy Suite rose ceremony. Brandon and Nayte's "feud" could also amount to nothing. The Bachelorette trailers are known to throw fans off track. The promos also completely glossed over Joe. So, if anything, the teasers could be suggesting that Joe starts to fade into the background in comparison to Nayte and Brandon this week.
Meanwhile, Bachelor Nation blogger Reality Steve previously shared spoilers about Michelle's final two in The Bachelorette Season 18, and the 28-year-old teacher allegedly picks Nayte and Brandon to join her in the finale. That said, it seems fans will have to watch what happens next because ABC's teasers suggest that viewers don't know how the journey ends.
"Think you know? You don't," The Bachelorette promo says.
RELATED: 'The Bachelor' 2022 Promo Trailer Previews Major Spoilers About Who Clayton Echard Will Pick as His Final 2