'The Bachelorette' Spoilers: Reality Steve Updates Michelle Young's Final 4 Men and Doubles Down on Her Winner
Reality Steve updates fans on 'The Bachelorette' spoilers about Michelle Young's final four men in season 18. The spoiler guru also claims the winner in the finale is still the same after some Bachelor Nation fans question whether the spoilers are wrong.
We're four episodes into The Bachelorette Season 18, and Bachelor Nation blogger Reality Steve has an update on Michelle Young's final four men and spoilers about her winner. So what can fans expect from the next few weeks? Here's a breakdown of the new Bachelorette spoilers revealing three men from Michelle's top four in 2021.
[Spoiler alert: This article contains spoilers about Michelle Young's final four men and winner in The Bachelorette Season 18.]
Reality Steve's 'Bachelorette' spoilers about Michelle Young's final four and top two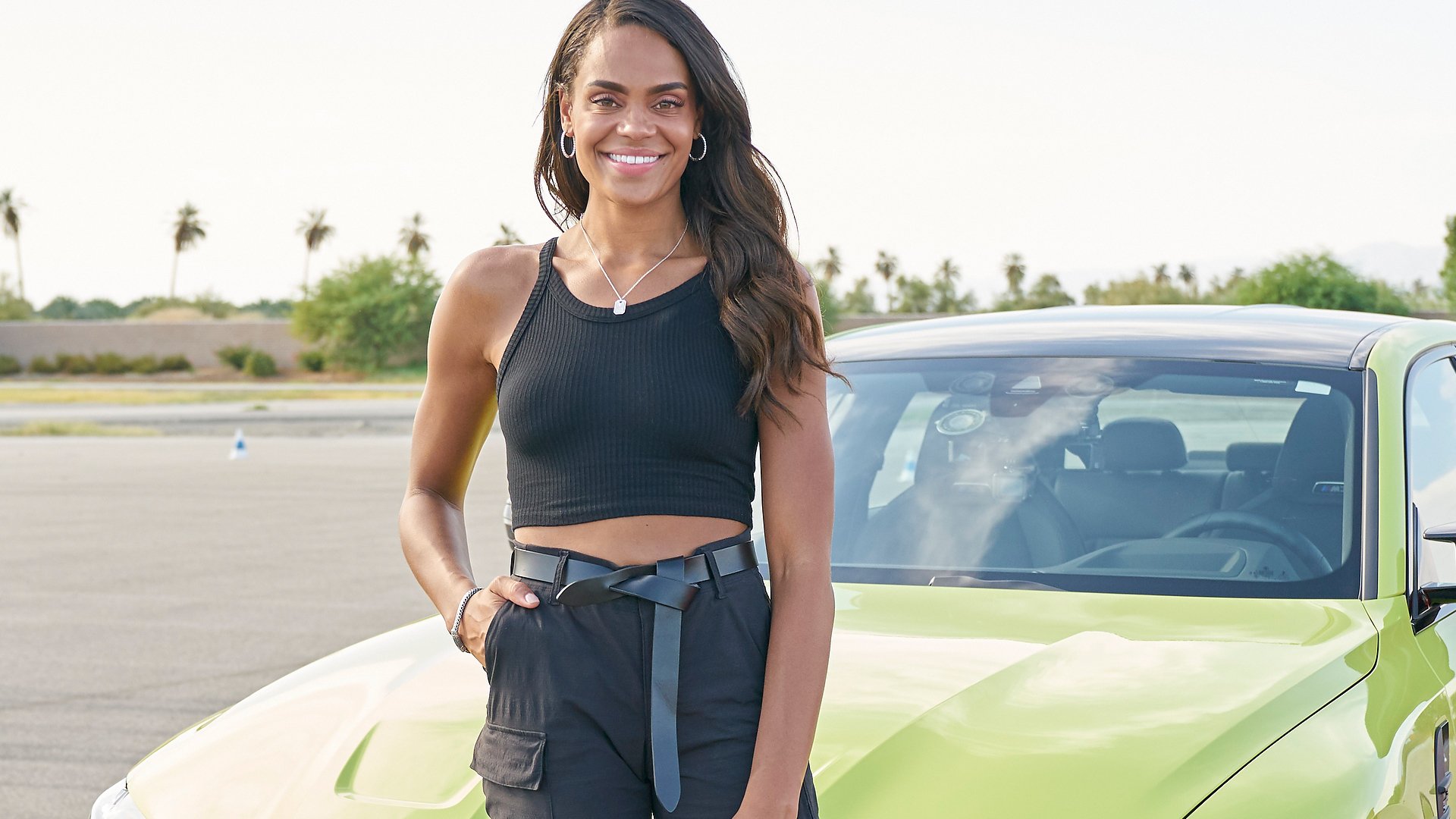 When Reality Steve initially dropped spoilers about Michelle's Bachelorette finale, the franchise blogger only claimed the final two men, Nayte Olukoya and Brandon Jones. Then on Nov. 9, the spoiler guru revealed Joe Coleman will allegedly make it to the top four. 
"I only know her final 2 and who she chose (Brandon and Nayte). I know that Joe goes far and makes her top 4 so you can throw him in there but I don't think that's news to anyone at this point," Reality Steve wrote.
The final top four slot in Michelle Young's season of 'The Bachelorette'  
According to Reality Steve, Nayte, Brandon, and Joe make it through to Michelle's final four in The Bachelorette Season 18. However, the Bachelor Nation blogger was unable to confirm the last final four spot and whether Joe is sent home after Hometowns or after making it through to the final three. 
"In terms of where Joe finishes or how he gets eliminated, that I don't know," Reality Steve wrote. "As for who the 4th person in the final 4 is, don't know that either."
Meanwhile, some Bachelorette fans on Reddit believe Rodney Mathews will be in the top four after a user claimed a family friend saw the contestant and the other three — Joe, Brandon, and Nayte — on a flight together. But ABC has yet to confirm any of the alleged spoilers, including Reality Steve's speculations. 
Reality Steve's spoilers on Michelle Young's winner in 'The Bachelorette' 2021
When Reality Steve shared season spoilers for The Bachelorette, the franchise blogger claimed Michelle picks Nayte over Brandon as her winner. The spoiler guru also shared that the couple gets engaged in the grand finale. Then in the Nov. 9 update, Reality Steve doubled down on his original spoilers.
"The final rose spoiler hasn't always been right in the past, people have every reason to doubt," the blogger wrote. "I don't know what I can tell those people to convince them, so, that's why I just repeat myself all season. Michelle picks Nayte at the end and they're engaged. The end."
For now, Bachelor Nation fans will have to watch how Michelle's story really unfolds in The Bachelorette Season 18. But if the spoilers are correct, we're sure it's going to be an extraordinary ride.
The Bachelorette Season 18 airs Tuesday nights on ABC.