'The Bachelorette': Did This Spoiler Just Reveal Michelle Young's Final Four?
Michelle Young's season of The Bachelorette just started, but already fans are looking for spoilers. Of course, first impressions of the contestants are always intriguing but what viewers really want to know is who makes it to the end of the show. Luckily, there is always someone lurking in the wings ready to reveal spoilers for The Bachelorette. Here's who could potentially be in Michelle's final four.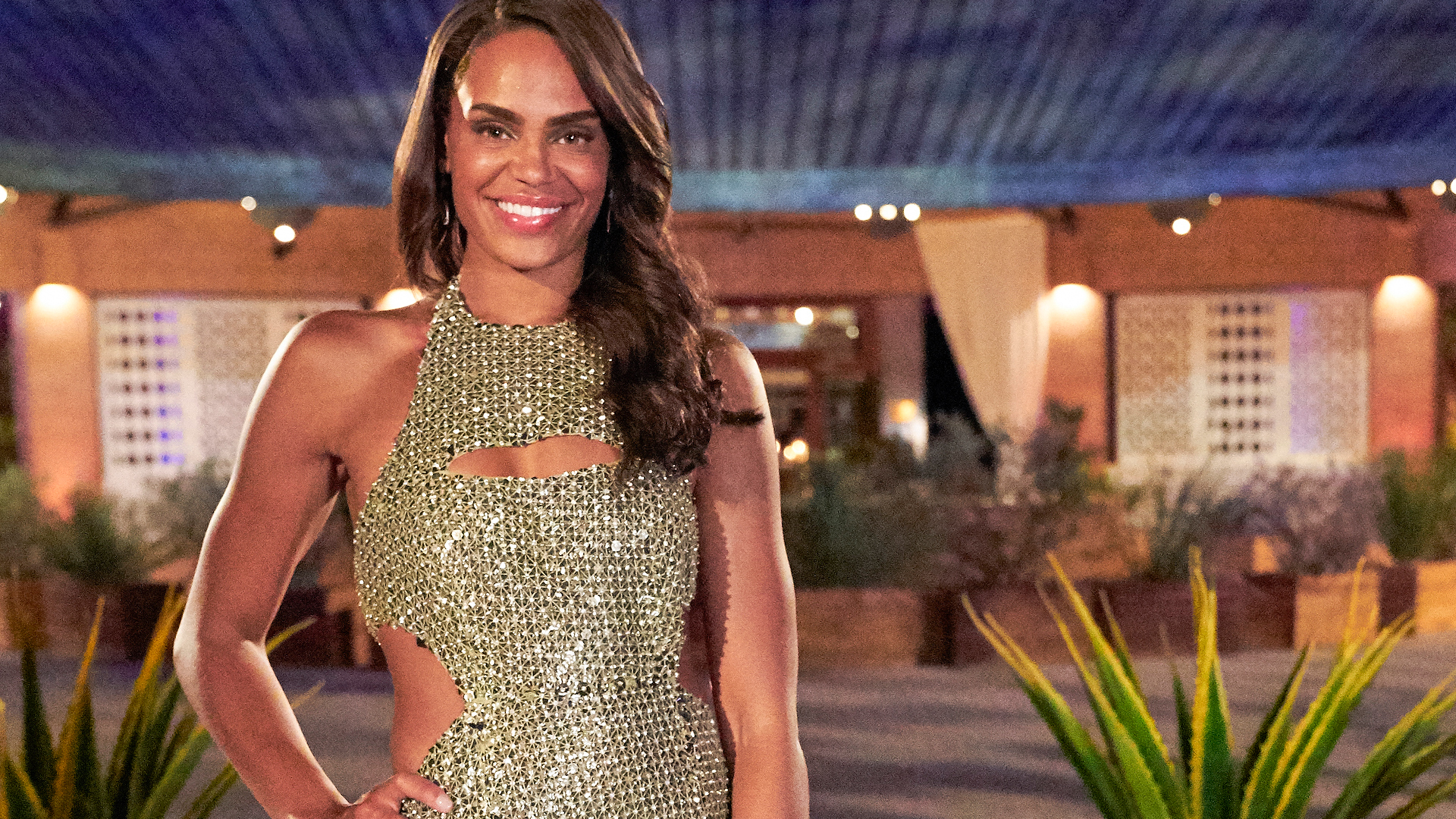 Who are Michelle's final four men?
[Warning: This article contains spoilers for The Bachelorette]
Reality Steve is the go-to person for The Bachelorette spoilers. However, Steve has yet to reveal who the final four contestants are. He's shared that Nayte Olukoya is the final rose winner and Brandon Jones is the runner-up, but who are the other two men?
Well, someone on Reddit may have just revealed who the final four were. On Oct. 22, a Reddit user posted a screenshot of a text message thread that spoiled the ending of Michelle's season. The poster's mom was allegedly a flight attendant on a flight with Michelle's final four men.
"There were the four that were [on] the flight," one text read. Then, pictures of Brandon, Nayte, Joe Coleman, and Rodney Matthews were sent.
Fan reactions to Michelle's final four
There were mixed reactions to the potential final four, but overall fans seemed pleased.
"Maybe Clayton is a really nice guy but from what we have seen so far, Michelle's F4 seem like awesome guys with interesting personalities," one person commented on the thread. "(Not sure about Joe yet because he ghosted her in the past.) Why isn't one of Michelle's F3 the Bach? Clayton better blow us away."
"Oh interesting that Joe made it so far!" another person wrote. "I kind of thought he wouldn't stick around super long, because usually people who knew the lead beforehand (Liz on Nick's season, that one dude from MN on Becca's season) get sent home early."
"Michelle picked well!!" another person chimed in. "I'm so excited to watch how this season plays out."
"Bachelor Fantake had already sleuthed out that Nayte, Joe, and Brandon were in the top 4, the fourth guy was the one who was still unknown, and I'm happy that it's Rodney," one fan added.
Michelle's first impressions of her final four
Nayte is the projected winner of this season. Since the season began, Michelle has been speaking highly of him.
"I'm not a love-at-first-sight [person, but was] honestly very attracted to him as he came out of the limo," she told Entertainment Tonight of Nayte. "I think the biggest part was when we sat down, we just had a natural conversation. That's kind of where that rose came from."
Michelle knew Joe from back home and slid into his DMS, so it's clear that she has a thing for him as well. Brandon and Rodney didn't get an overwhelming amount of screen time in the first episode so it's hard to say how much Michelle really likes them at this point.
The Bachelorette airs on Tuesday nights at 8 p.m. on ABC.