'The Bachelorette': How Do Tayshia Adams and Kaitlyn Bristowe Feel About Replacing Chris Harrison After His Permanent Exit?
It's a season of women empowerment on The Bachelorette. When former host Chris Harrison announced that he was taking a break from the franchise, Tayshia Adams and Kaitlyn Bristowe stepped in to help Katie Thurston through her season. Now that Harrison is gone for good, how do Adams and Bristowe feel about replacing him? Would they stay on in that role permanently?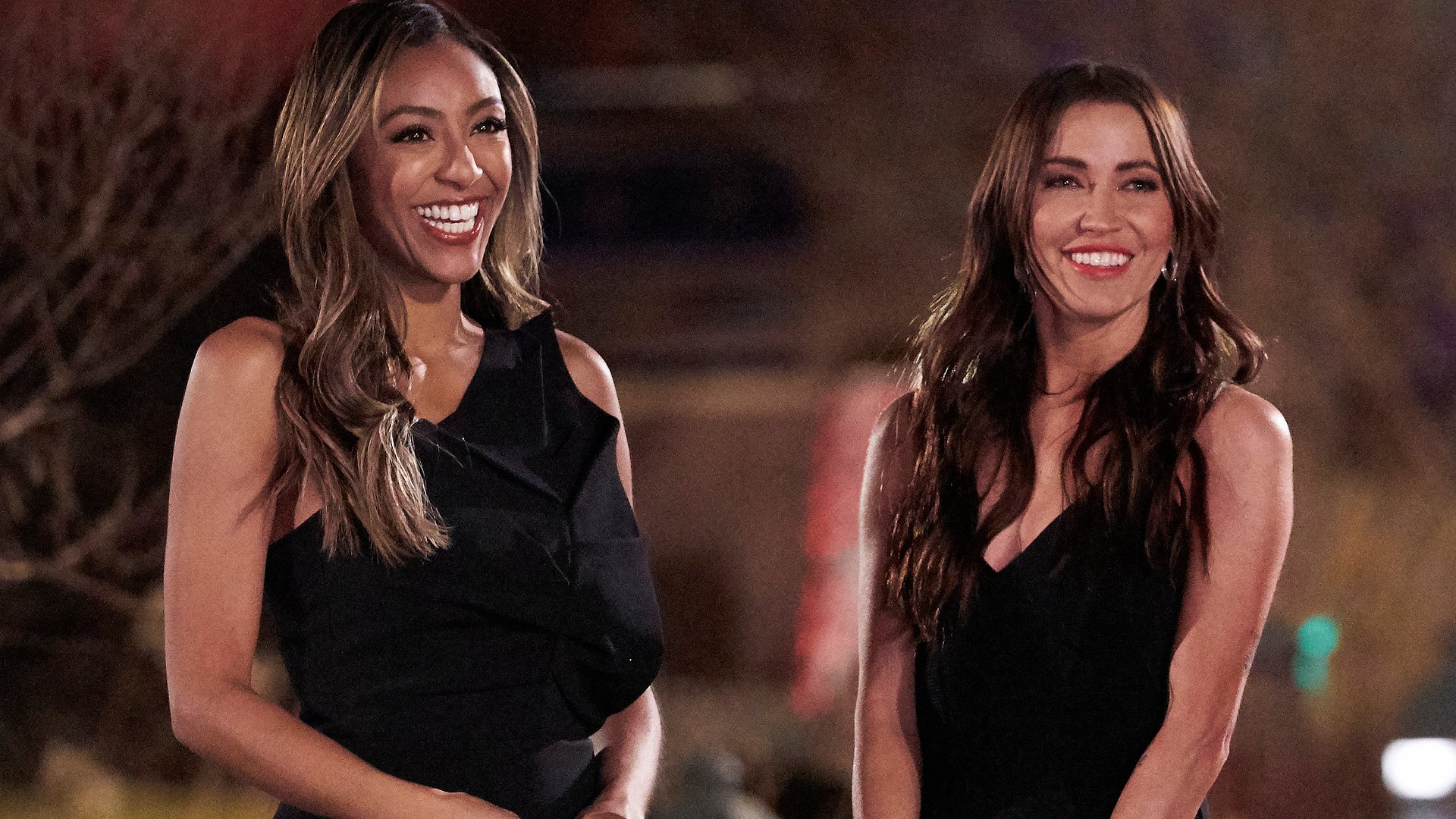 Did Tayshia and Kaitlyn know Chris was leaving 'The Bachelorette?
When Adams and Bristowe joined The Bachelorette as co-hosts, they thought it was a temporary thing and had no idea Harrison was leaving for good.
"I was a little surprised," Kaitlyn told Entertainment Tonight of when she found out that Harrison was leaving.
"We didn't know and we are not part of the decision-making process," Adams added.
How did they feel about taking over?
Bristowe still supports Harrison, even though he is no longer a part of the show.
"I know just from speaking to him a few months ago that he really has [been doing the work], and I think it was really important for him to realize that he needed to, and that he wanted to," she said. "I know that he is doing his part."
RELATED: 'The Bachelorette': How Does Tayshia Adams Feel About Her Ex, Blake Moynes, Competing for Katie Thurston?
Adams also looks back "fondly" on her time with Harrison and supports his future endeavors. According to Bristowe, she and Adams never intended to take Harrison's job.
"[We're] not trying to take over anybody's roles, we're trying to come in here and do our own thing, and have fun, and support Katie," she said.
"I just really wanted to make sure that she knew she had people she could actually rely on, and talk about the difficulties that she's going through, so that way she can make the right decision for herself," Adams added. "I don't want her to make the decision because she thinks everybody is influencing that… I think that it's so easy to get caught up in the drama of things, second guess yourself, and, for us, we were able to still hold her hand and get her through it."
Would the women continue hosting 'The Bachelorette' 2021?
Though Bristowe and Adams have been helping Thurston, their roles as mentors for the second Bachelorette 2021 season are not locked in for future seasons.
"We didn't know how people were going to respond to it," Bristowe said of how they felt after filming. "We knew how much fun we had, we knew how much it meant to us to be there for Katie…. I think we'd both be honored to step in again and be able to be a mentor and help people through."
RELATED: 'The Bachelorette': Katie Thurston Reveals She Fell in Love 'More Than Once' on the Show
"I see both of our value in the position," Adams added. "I think that it is a really fun and fresh way to see The Bachelorette go down this season… There is no rhyme or reason. There [were] no strict rules as to what we're exactly doing. [We] just kind of went with it day-by-day."
The Bachelorette airs Mondays at 8 p.m. ET on ABC.