'The Bachelorette': Tayshia Adams Says There Will Be 'New Faces' Added To Her Season
'The Bachelorette': Tayshia Adams says we're going to see some 'new faces' and 'it's going to get really juicy the second that happens.'
Tayshia Adams will officially begin her journey on The Bachelorette tonight. Clare Crawley ended her time on the show early after falling for Dale Moss after just under two weeks. Now, Crawley's remaining 16 contestants will compete for Adams' heart. But, according to the new lead, the 16 men are going to get some company.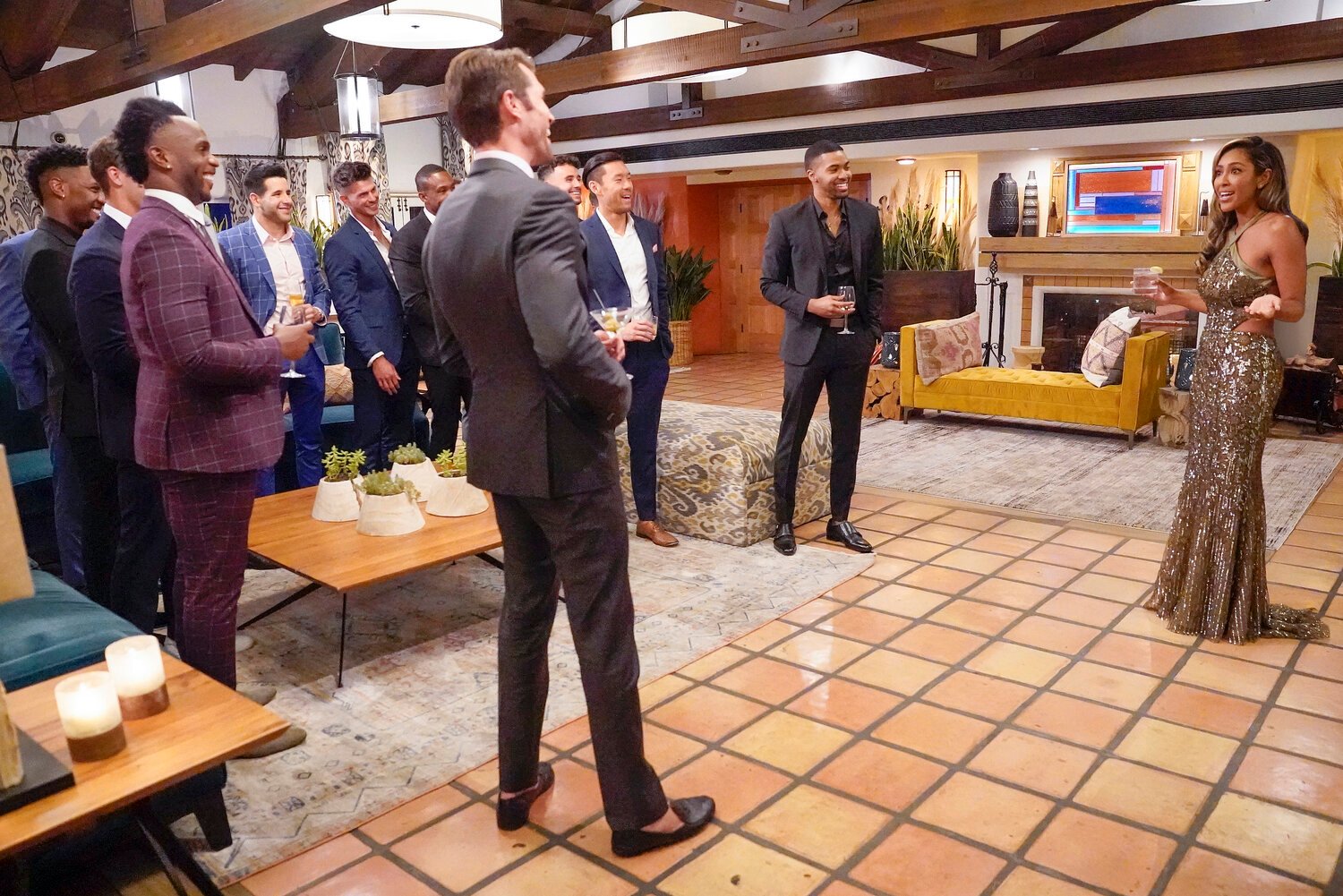 'New' contestants will be added to Tayshia Adams' season of 'The Bachelorette'
Bachelorette fans might have noticed a couple of unfamiliar faces in the trailer for Adams' portion of the season. One of those unfamiliar faces is even accompanied by ominous music. Could we have a new villain on our hands?  
"There's some new faces and it's going to get really juicy the second that happens," Adams told Entertainment Tonight on Nov. 9. "Just wait and see."
But there are also plenty of familiar faces in the promo. We see Adams hitting it off with Zac C., Brendan, and Ivan, in particular.
"I had pretty memorable moments with those three guys on night one, so you'll be able to see that," she said, adding that she has a one-on-one with Brendan and a meaningful conversation with Ivan about their biracial backgrounds. "I feel like they're all special."
And, apparently, we're going to see Adams explore her connection with Zac C. throughout her season.
"He is different," Adams said of the contestant. "He is someone that has depth to him, was willing to go to those places. I'm telling you, these guys are vulnerable, they're open, they're honest, they're real."
Tayshia Adams falls in love with multiple men on 'The Bachelorette'
Adams admits she fell for "way more" people that she "thought" she would.
"I didn't know it was possible to fall in love with multiple people," she said. "But when you just really lean into the journey and really be vulnerable, you never know what can happen. And it happened to me."
According to the new lead, she says "I love you" "multiple times" throughout her season.
"The one opportunity I had to think about [going in] was, my heart was ready," she said. "With those intentions, I sort of went with it and it worked."
Adams won't say for sure whether she's currently in love or engaged. When asked, she responded: "Possibly!"