'The Bachelorette': Tayshia Adams Shaved Noah's Mustache and Fans Think She Crossed a Line
The Bachelorette Season 16 lead Tayshia Adams forced contestant Noah Erb to shave his mustache. Many fans felt terrible for the eligible man and felt the star bullied him into removing a part of his personality.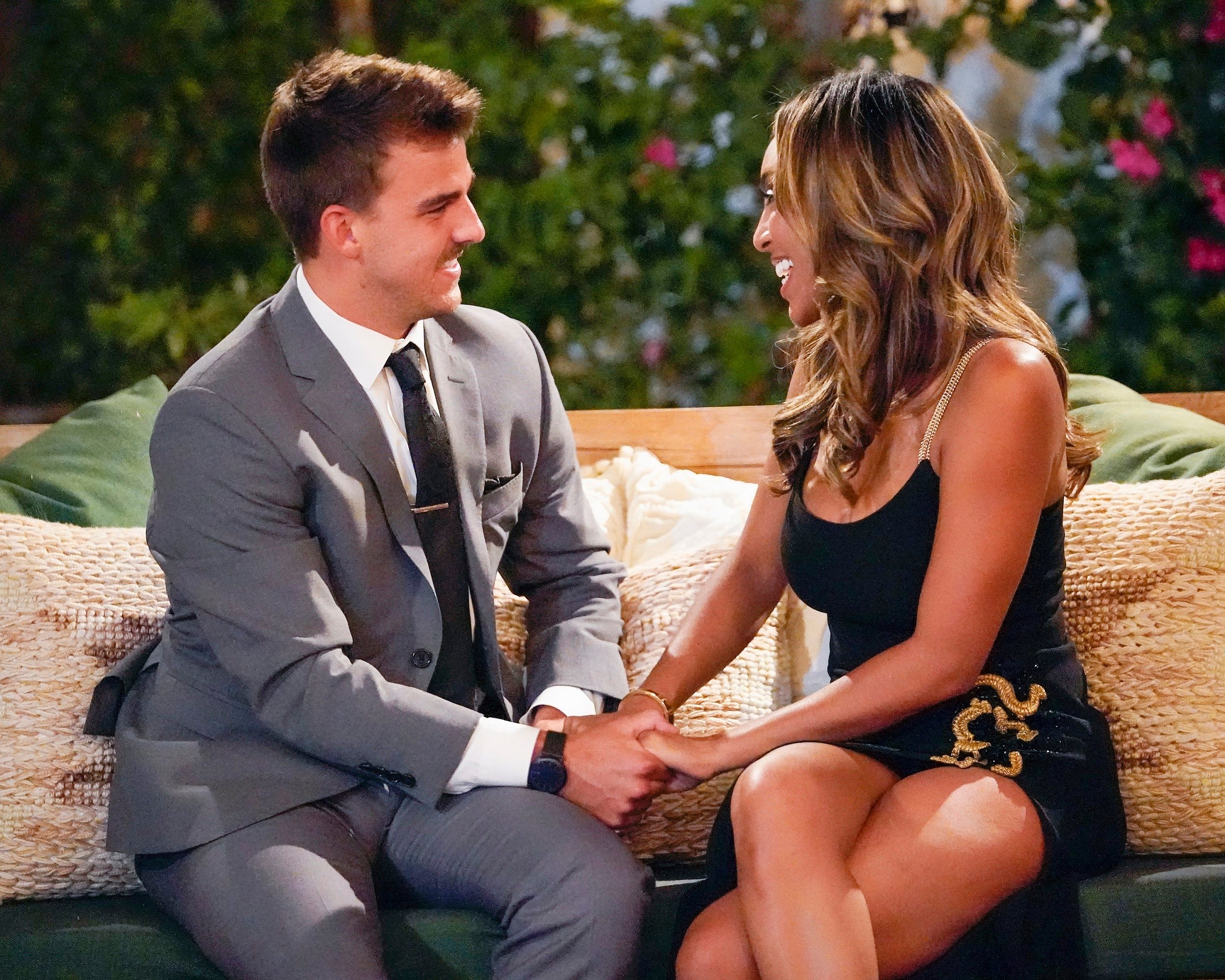 'The Bachelorette' lead Tayshia Adams insisted on shaving Noah's mustache
On Nov. 17, 2020, The Bachelorette star Tayshia Adams sat down with Noah Erb. However, the conversation turned to something no other lead has ever done. After she told Noah how much she liked him, she admitted there was one thing wrong. The 25-year old registered nurse knew what she was implying.
"You don't like mustaches?" the Tulsa, Oklahoma nurse responded.
She laughed when he guessed what she was thinking.
"How did you know I was getting to that?" Adams asked. "It's not that I don't like it, but I wonder what you would look like without it. You know… what if you just shaved it or something?"
RELATED: 'The Bachelor': Peter Weber and Kelley Flanagan Engagement Rumors Debunked
Related post url: 
Noah nervously asked if she wanted him to do it "tonight?"
"I don't know… there's no rules…" Adams said as she paused hopefully.
Then he regretfully told her he would be OK shaving off his mustache. In another clip, Adams used a razor, and Noah let her shave off his mustache. Fans think she took it too far.
Some fans felt terrible for Noah's situation on 'The Bachelorette'
In a thread on Reddit, fans discussed their feelings about Adams' strong suggestion that Noah shaves off his mustache on The Bachelorette.
"I didn't really like the way she sort of low key bullied him to shave it off," one viewer wrote. "Imagine if the male/female roles were reversed, and the Bachelor insinuated that he might like one of the women better if she did something different with her hair or makeup?"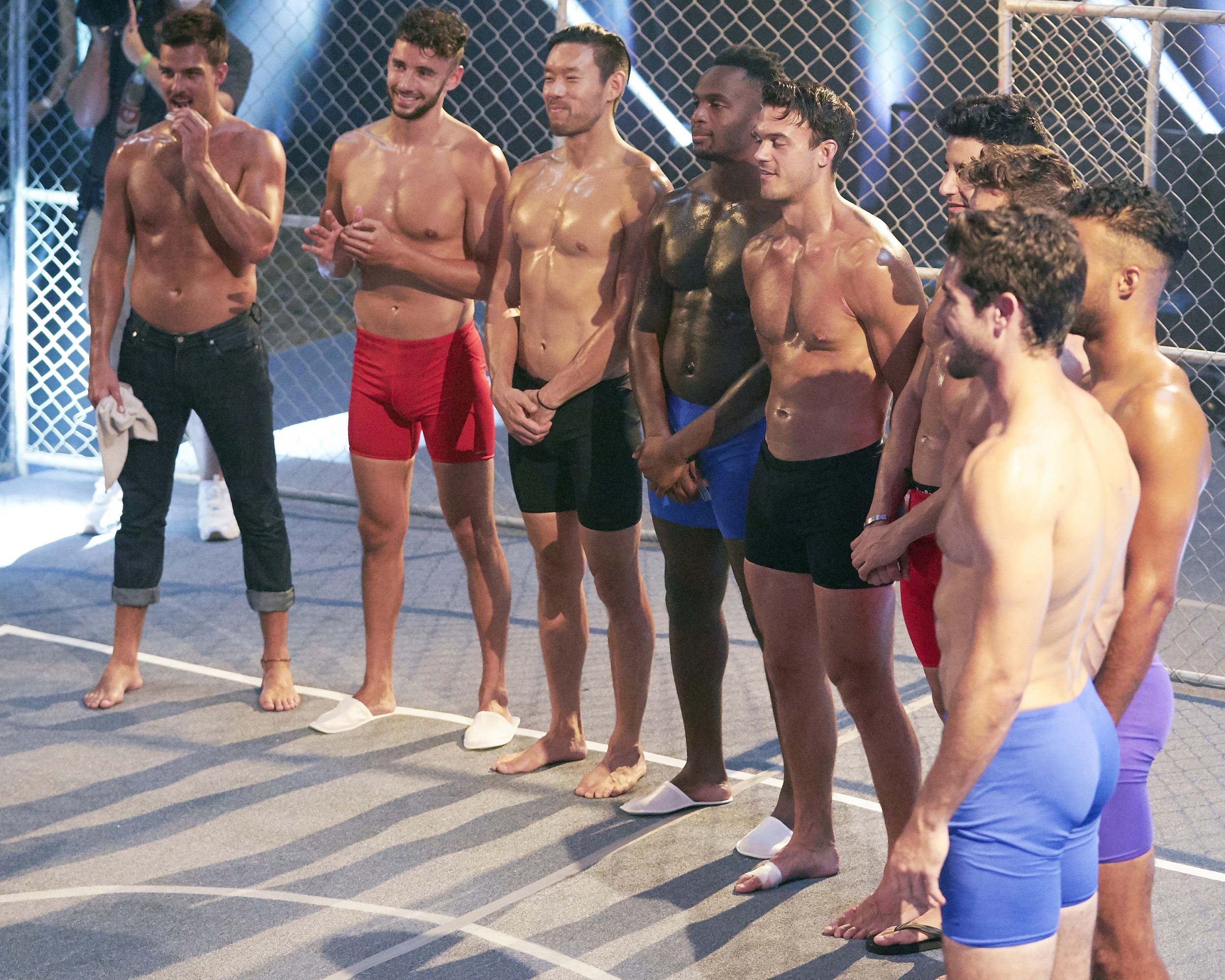 The viewer also described how awkward it was to watch the clip.
"I think she thought the mustache was a joke somehow, and I really don't think it was," the fan added. "His discomfort during his decision making process to shave it off was actually hard for me to watch."
Other fans agreed that it wasn't fair to make the contestant change to accommodate the lead.
"Control in either direction isn't right," another fan added. "I do agree that the control has traditionally been in men's favor (not just on the show – in life). But that doesn't make it any more right if it's in the other direction."
While she might have crossed a line, many fans like how Noah looks without the mustache
"[He looks ] literally so much better without the mustache!" one viewer wrote. "He looks like a completely different person!"
Other fans agree that Noah's whole face changed when Adams removed his mustache on The Bachelorette this week.
"Thank you for doing the viewing audience a solid, Tayshia," another fan wrote.