'The Bachelorette': Tayshia Adams Turned Noah Into a 'Completely Different Person'
'The Bachelorette' Tayshia Adams forced Noah into shaving off his mustache, and fans feel it turned him into a 'completely different person.
Many of The Bachelorette fans love what Tayshia Adams did to new contestant Noah Erb this week. She was bold and did what most fans at home were hoping the eligible man would do himself.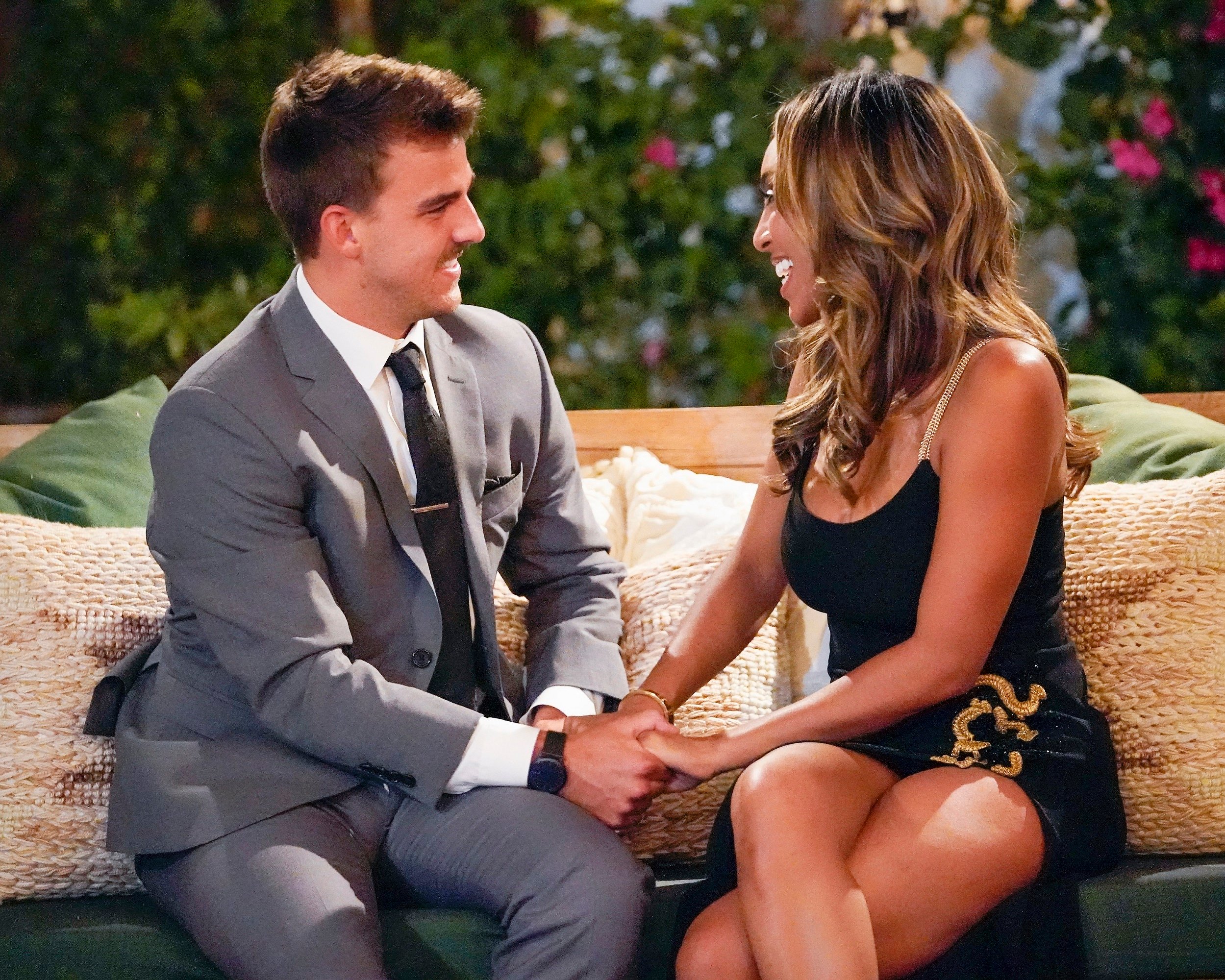 'The Bachelorette' lead Tayshia Adams shaved off Noah's mustache
On Tuesday night, Adams had an interesting conversation with Noah, and even he didn't know where it was going to lead. The couple sat down for a one on one chat, and the star implied there was one thing that was bothering her about Noah. He knew right away what she meant. 
"You don't like mustaches?" the 25-year-old nurse from Tulsa, Oklahoma, responded. 
She laughed when he guessed what she was thinking. 
"How did you know I was getting to that?" Adams wondered. "It's not that I don't like it, but I wonder what you would look like without it. You know… what if you just shaved it or something?"
Noah nervously asked if she wanted him to do it "tonight?" 
"I don't know… there's no rules…" Adams said and then paused to see what he thought. 
He cautiously decided he would be OK shaving off his mustache. When the show returns to the couple again, Adams shaves it off. To fans, the transformation was shocking.
Fans feel that Adams turned Noah into a 'completely different person'
"I have to admit that it made him WAY more attractive to me," one fan wrote on Reddit.
The before and after photos that fans shared in a Reddit post show the transformation of Noah. While some fans think that Tayshia Adams was out of line for asking him to shave, other Bachelorette fans are thrilled she did it. 
"It's like he was undercover before, with a creepy 70s porn star vibe, and now has revealed the handsome Noah hidden underneath," another fan added. "When he first walked out of the limo, the men said they weren't worried about him (no competition), but now? He's the belle of the ball."
Some fans point out that Adams likes Noah and the mustache made him even more desirable. They even thank her in the thread. 
"His mustache was a big turn off for me," one viewer wrote. "I think he looks better with a clean shave."
Some 'The Bachelorette' fans feel that Tayshia Adams bullied Noah into shaving
"I didn't really like the way she sort of low key bullied him to shave it off," another viewer added. "Imagine if the male/female roles were reversed, and the Bachelor insinuated that he might like one of the women better if she did something different with her hair or makeup?"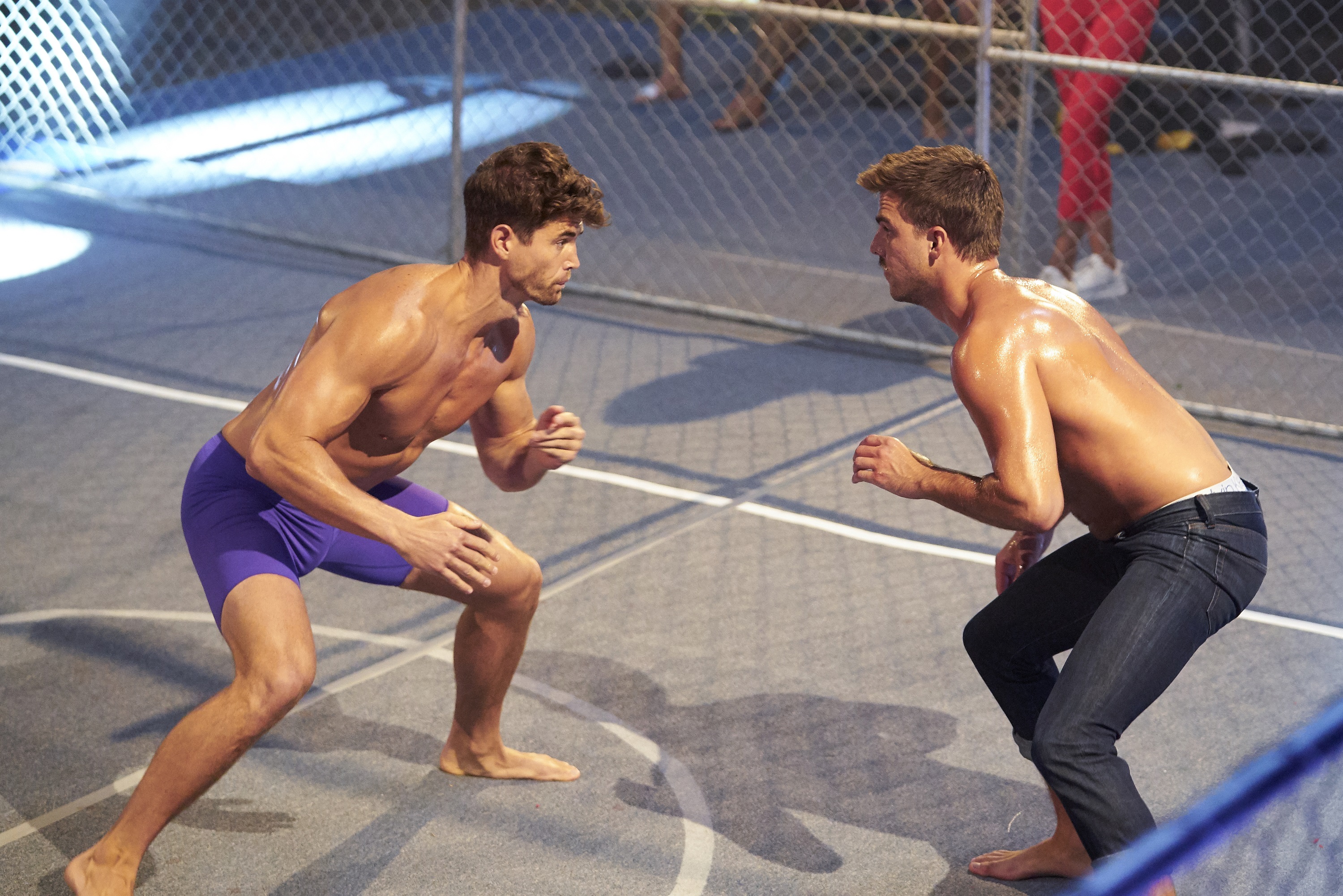 Other fans wonder why Noah had to change to please Adams. They don't think he wanted to shave his mustache and feel bad that he had to for the Bachelorette.
"His discomfort during his decision making process to shave it off was actually hard for me to watch," wrote another fan.
The Bachelorette Season 16 returns Nov. 24, 2020, on ABC.