'The Bachelorette': The Real Reason Behind Tayshia and Zac's Break Up
In 'The Bachelorette' Season 16, Tayshia Adams and Zac Clark announced their engagement. After one year, the couple announced their split. Here's why the couple decided to call it quits.
After one year of engagement, former Bachelorette lead Tayshia Adams and Zac Clark decided to break up. The couple instantly became a fan favorite, and fans were eager to see them get their fairytale ending. But, the pair decided to go their separate ways before tying the knot. Here's why Tayshia and Zac broke up.
'The Bachelorette' lead Tayshia Adams and Zac Clark fell in love in Season 16
In The Bachelorette Season 16, Tayshia Adams and Zac Clark fell in love. During the Final Rose Ceremony, the couple got engaged. After Tayshia gave him the final rose, Zac got down on one knee and proposed. "The night of my hometown. When we walked in, and my parents got to see that smile on my face, you gave them the best gift you could ever give them. They hadn't seen me that happy in years. You did that. That's when I knew, that's when they knew," Zac told Tayshia. 
He continued, "And the other night when we were talking, you spoke about this idea of someone choosing you, and I can't picture another day, another moment. Without you in my life, and if you'll let me, I'm going to choose you right now. I'm going to choose you tomorrow morning. I'm going to choose you forever because I love you. Marry me?"
Why did Tayshia and Zac break up?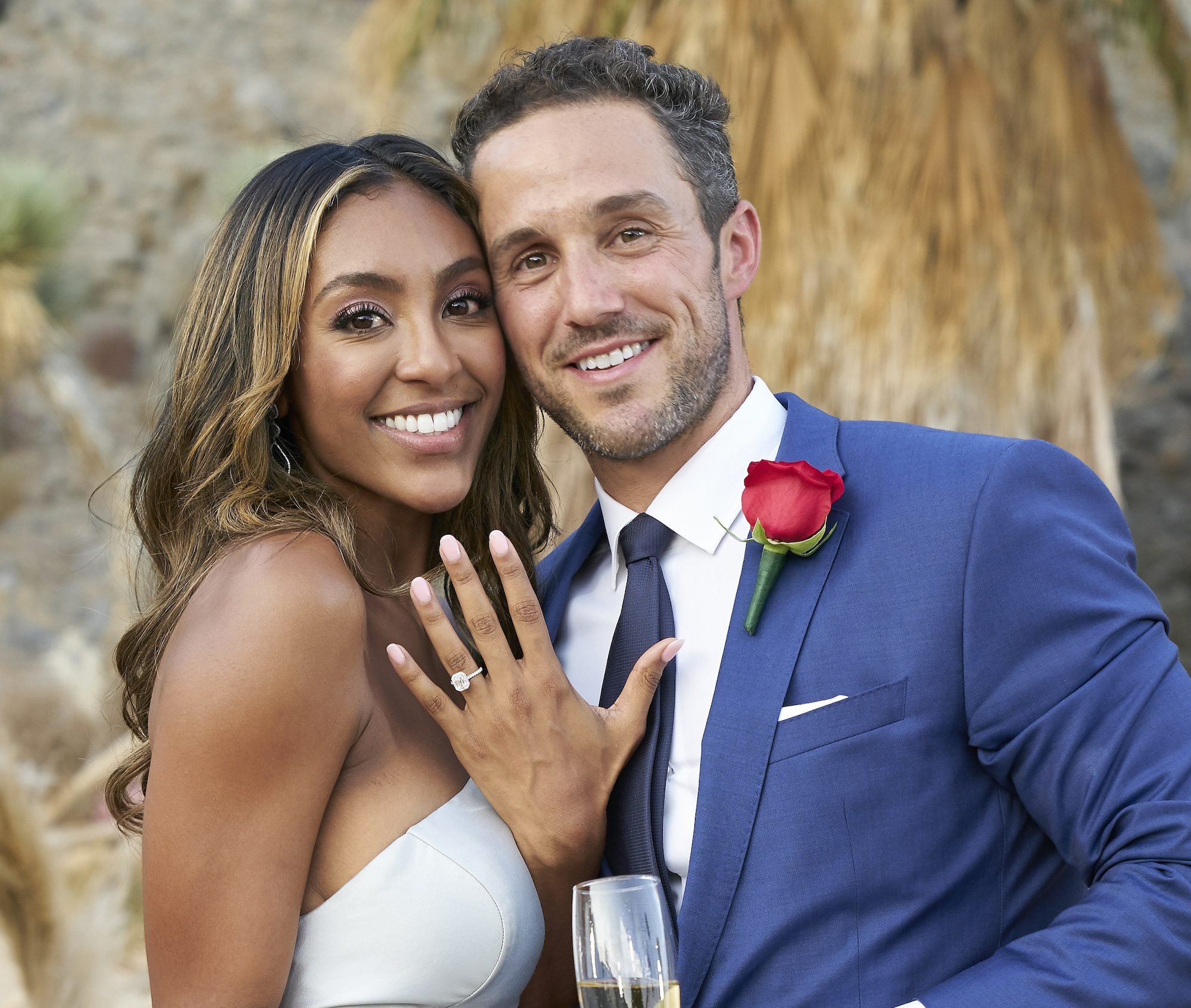 When Tayshia and Zac announced their split, fans were shocked to hear the news. While on the show, the couple developed a strong bond. Many fans thought the two would live happily ever after. However, that was far from the case. So, why did the couple decide to break up? Well, it seems their busy schedules played a significant role in their split. 
According to Page Six, an insider shared the couple ended their relationship because they weren't on the "same page" when it "came to the future." As time went on, the couple decided to call it quits. 
"They have very different plans for the future. It's sad, but also a relief for both of them to finally accept that they aren't a good match," the insider said. "Her star is rising so fast, and he isn't completely comfortable with the limelight."
The anonymous source said their busy schedules 'took a toll' on their relationship
After Tayshia moved to New York City to be with Zac, she was hired to co-host The Bachelorette. Meanwhile, Zac traveled frequently for business related to Release Recovery, which provides access to addiction treatment centers and transitional living facilities for New Yorkers. The source told Page Six that the distance "took a toll" on their relationship.
"When they would see each other, it started to become clear to both Tayshia and Zac that it wasn't meant to be. They really just grew apart, even more so over the last few months," the insider said. "But there is hope that they can remain friends."
In August 2021, Tayshia sat down with Ben and Ashley from the Almost Famous podcast and revealed she was having a "hard" time being away from Zac to host The Bachelorette Season 17. "I think after that, it was kinda like we need to remember why we were with each other," she said at the time. 
Tayshia went on to say it was difficult navigating a new relationship. "And I think that that's absolutely normal. It's hard to be in a new relationship and then kind of go away for a couple of weeks, you know what I mean? And this is me being real and honest," she continued. "People don't need to need to know our story, but like, I think people need to know that even when two people are heavily in love, you still go through things. Like, OK, we need to remember where we came from."
The Bachelorette airs on ABC.