'The Bachelorette': The Three Men Tayshia Adams Connects With on Night One
'The Bachelorette': Tayshia Adams forms instant connections with these three contestants. (And one of them, she says, will be a season-long romance.)
Tonight is Tayshia Adams' first official night as The Bachelorette. The men will finally learn who the new lead is and Adams will get to meet the 16 remaining men from Clare Crawley's portion of the season (plus a few more).
Adams doesn't waste any time forming connections with her group of suitors. She says, on night one, she hits it off with three guys in particular.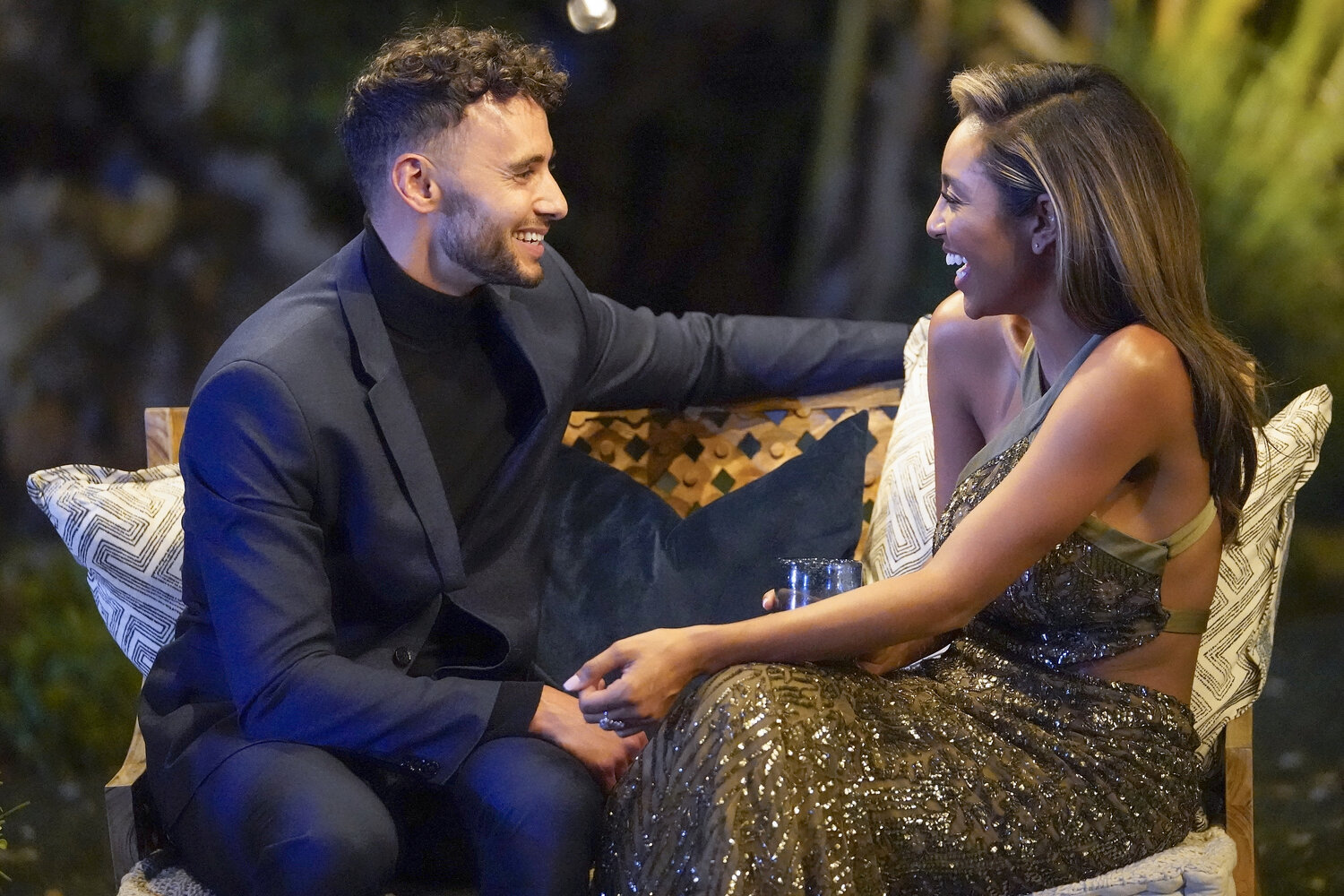 Tayshia Adams falls in love with 'multiple' men on 'The Bachelorette'
In an interview with Entertainment Tonight, Adams said that she falls for "way more" men than she thought she would.
"I didn't know it was possible to fall in love with multiple people," she said. "But when you just really lean into the journey and really be vulnerable, you never know what can happen. And it happened to me."
Adams even admits that she says "I love you" during her time as the bachelorette "multiple times."
Who Tayshia Adams connects with on night one
The promo that shows Adams' portion of The Bachelorette (as seen on Instagram) shows the new lead connecting with Zac C., Brendan, and Ivan.
"I had pretty memorable moments with those three guys on night one, so you'll be able to see that," she told ET, adding that she has a one-on-one with Brendan and a meaningful conversation with Ivan about their biracial backgrounds. "I feel like they're all special."
Adams' connection with Zac is, apparently, something we'll learn more about as the season progresses.
"He is different," she said of the contestant. "He is someone that has depth to him, was willing to go to those places. I'm telling you, these guys are vulnerable, they're open, they're honest, they're real."
Tayshia's 'Bachelorette' season is full of 'ups and downs'
While Adams says most of her contestants are "good guys," she also thinks "there's some people you should probably watch for."
The new lead's Bachelorette journey isn't without heartbreak.
"The guys are incredible, but they did make me cry," she said. "There are some really fun dates, there are a lot of twists and turns… You're starting to really create relationships and really care about these people and breaking up is part of the journey that no one really talks about. But that's the hardest part, once you're starting to establish relationships and connections, and that's kinda why I start crying."
Adams says her whole season is filled with "ups and downs."
"There's lots of happiness, but there's also some sadness in it," she shared.