'The Bachelorette': This Is What This Season Will Look Like
This season of 'The Bachelorette' will be like none other. Not only has Clare Crawley been switched out for Tayshia Adams, but there have been several other changes.
This is really shaping up to be the most dramatic season of  The Bachelorette ever. Despite the fact that host Chris Harrison loves to give that title to every season of the show, this one might really live up to it. There have been lead switches, new cast members brought in, and even host switches. So, here's what this season will look like so far.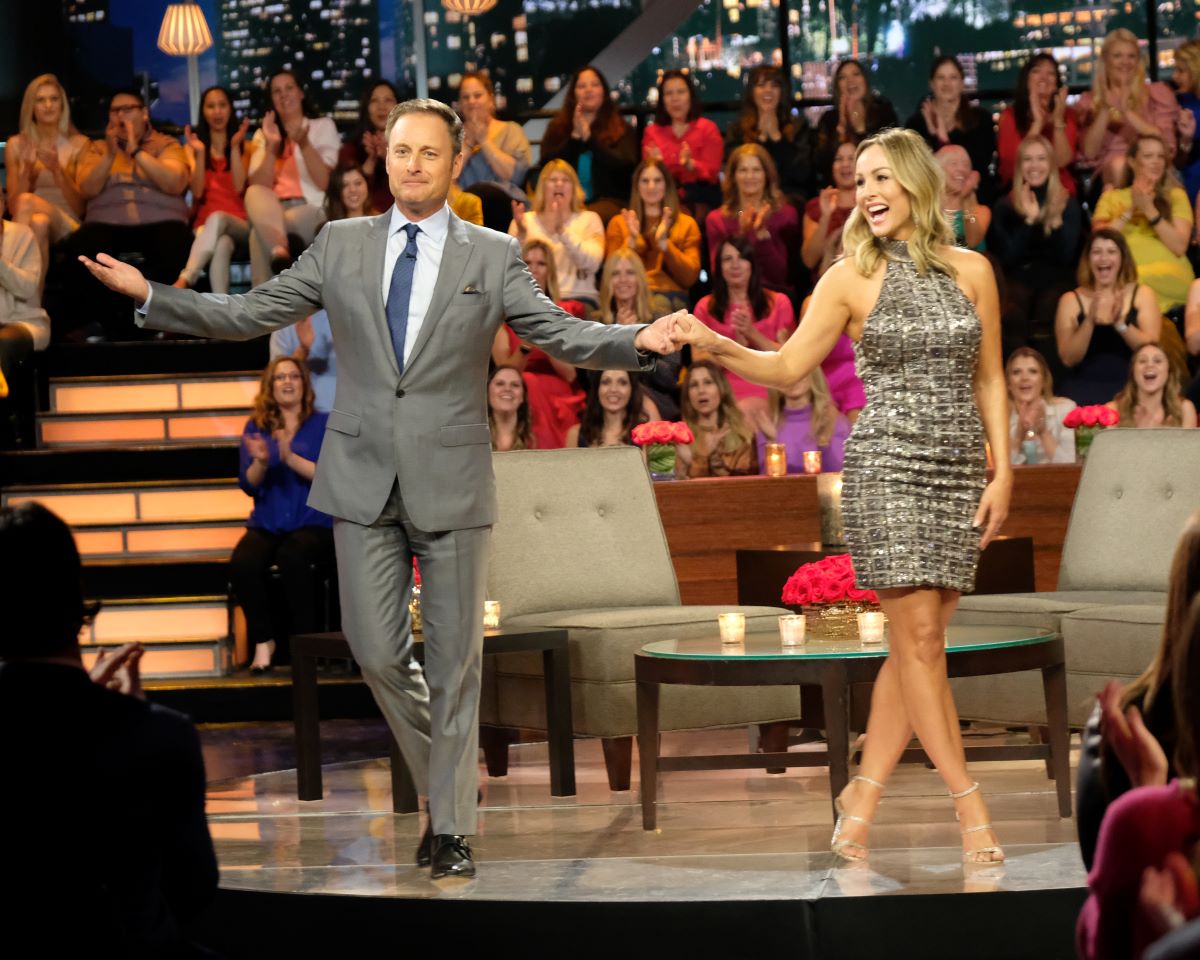 Clare Crawley will be switched for Tayshia Adams
Clare Crawley was originally set to be the Bachelorette. But when filming for her season was put on pause due to the coronavirus (COVID-19) pandemic, she started talking to one of her potential candidates.
"One of her potential guys found a way to get in touch with her and they began talking," a source told People. "By the time filming officially began, they were basically already in love. No one else stood a chance. It just became so obvious from her subsequent few dates that her heart wasn't in it and she just wasn't feeling it. Then she said she wanted out."
Tayshia Adams, who was already on the shortlist of Bachelorette options, was ready to step in for Crawley.
Adams had previously competed on Colton Underwood's season of The Bachelor and been on one season of Bachelor in Paradise.
Chris Harrison will be replaced by JoJo Fletcher
Harrison left the set in Palm Springs in order to drop his son off at college. When he got back, production reportedly told him that he could not resume filming.
"The moment he got back, Chris was told he could not set foot back on the set until he went through another 14-day quarantine," a source told Us Weekly. "The show's contestants and crew all had to quarantine on the property for 14 days prior to the cameras rolling. But it didn't dawn on Chris he'd have to do it all over again if he simply left to take his kid to college."
Harrison insisted that he had been safe during his trip to Texas Christian University, but he still wasn't allowed to film.
"Chris was not happy they were going to make him quarantine in Palm Springs for two weeks without working," the source revealed. "He insisted he simply dropped his son off in his dorm room and left, social distancing the entire time."
Though Harrison has to quarantine, the show must go in. Production then brought in former Bachelorette Jojo Fletcher to fill in for him.
"They are still using JoJo to fill in," the source said. "She had been self-quarantining at her home."
Other 'Bachelor' celebrity cameos
In addition to Adams being added to the show, Hannah Ann Sluss and Becca Kufrin have both been spotted at the Palm Springs filming location. Bachelor expert Reality Steve has said that all of the Bachelor stars in Palm Springs stars are just making cameos on the show.
"(SPOILER) Can't make this any clearer – BIP is not happening at filming. Tayshia is the Bachelorette," he tweeted. "All the other appearances by alumni are cameos being done bc of the weirdness of the season. Not a normal season, so they are doing non-normal things. It's as simple as that."
The Bachelorette is set to premiere sometime this fall.