'The Bachelorette': What Is Thomas Jacobs' Instagram and Is He Using the Show for Followers?
It's early in the season, and the men of The Bachelorette are already being questioned to find out who is here for the right reasons. Thomas Jacobs was then put in the hot seat. Fans can learn more about him through his Instagram account and see if he's already using the show to gain a following.
[Spoiler alert: This article contains potential spoilers about Thomas Jacobs in The Bachelorette 2021.]
Thomas Jacobs admitted on 'The Bachelorette' he thought about becoming the bachelor
RELATED: 'The Bachelorette': Who Is Thomas Jacobs? Katie Thurston Questions Whether Her Contestant Is Here for the Right Reasons
Every season of The Bachelorette, there is a question of which men are there for fame and who is there for love. "Week 3" surprisingly showed Thomas admitting he signed up for the reality show for fame.
"I couldn't sit here and look you in the face and say, 'Yeah, when I showed up to this place, I was here for the right reasons,' because I didn't know who you were," he told Thurston. "And worst-case scenario, I'd give it a shot and, yeah, you can build a great platform, and that's just the honest to God truth, like my approach to this."
He continued, "I can sit here and tell you right now the best thing I ever did was lean into the potential of what could be here because the feelings that I have for you are real and I feel that it's reciprocated."
Thomas mentioned he had multiple red flags earlier in the group date. But when she asked him what he meant by that he didn't answer. 
He later seemed to regret this and went back to talk to Thurston. Thomas claimed he's already falling in love with her and the other men started to not believe him.
Hunter Montgomery asked if he thought about becoming the next bachelor. Thomas then admitted he did consider that when he joined the show. 
What is Thomas Jacobs' Instagram and is he already using the show for followers?
Thomas works as a real estate broker, according to his bio on the show's website. He's also from Poway, California.
The contestant does have an Instagram account and currently has over 4,000 followers. His profile reads, "Always choose kindness I love helping people. And appetizers San Diego."
The profile looks very new or recently cleaned. It has just four photos on it. The first one is from 16 weeks ago, and it shows him in the park with his two dogs. Another picture shows him about to run on a track with the caption, "Hey @sdrescue , think it's time to try and give this another shot? #tbt #pizzamile."
There is one more picture with his two dogs and the caption promotes supporting the San Diego Humane Society. His last post is a picture of himself for The Bachelorette with the caption, "Winning that ticket, Rose, was the best thing that ever happened to me… it brought me to you."#TheBachelorette premieres June 7th on ABC! #RoomFor2OnThisDoor."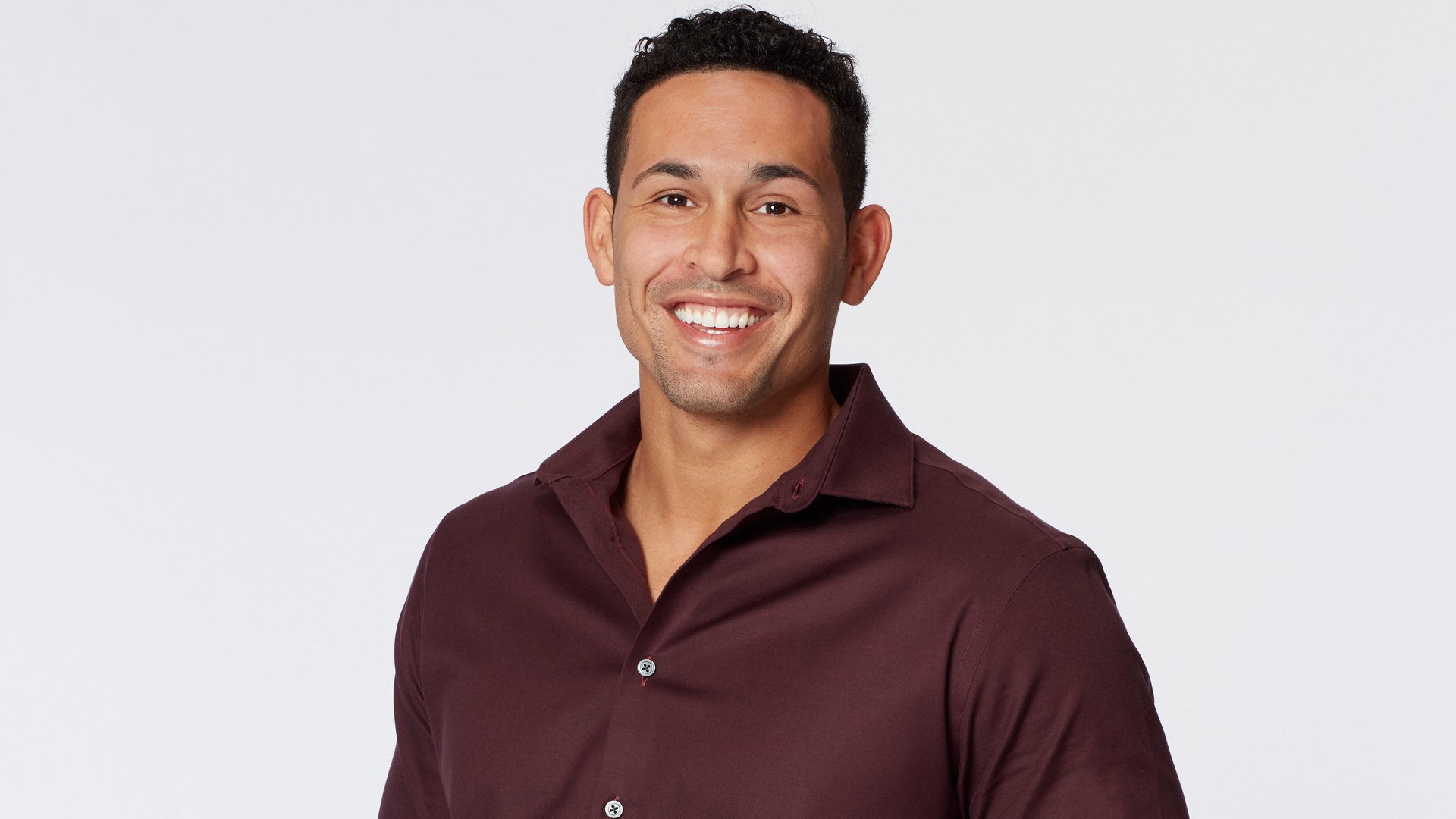 The profile is surprisingly bare compared to other current contestants. It doesn't look like he's using it for his work in real estate or even trying to engage with followers.
Fans were left wondering if Thomas will get another rose despite his brutal honesty at the end of the episode. But, for now, it looks like he hasn't built a following if that's his goal.