'The Bachelorette': Why Wasn't Thomas at the Men Tell All?
Last week, The Bachelorette fans got to see the Men Tell All, except all of the men were not there to tell their stories. There was one man in particular who fans were expecting to see. Thomas Jacobs was cast as this season's villain early on when his hopes of becoming the next Bachelor were exposed. Normally, villains come to the Tell Alls to defend their reputations, but Jacobs was noticeably absent. Why was that?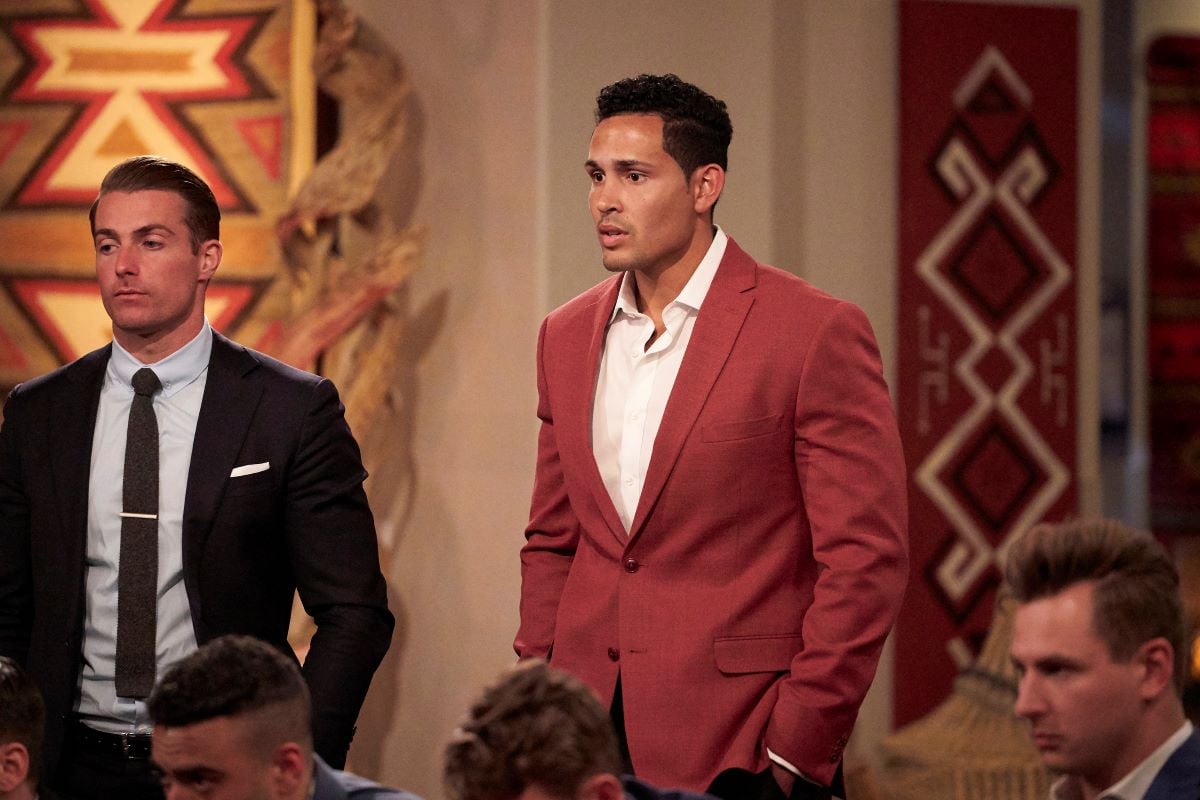 Why wasn't Thomas Jacobs at the Men Tell All on 'The Bachelorette'?
While Jacobs did not attend the Tell All in person, he was able to attend via video chat. He recently went on the Click Bait with Bachelor Nation podcast and explained why he wasn't at the taping in person.
According to Jacobs, he couldn't get out of his work responsibilities in San Diego in order to go to LA for a few days.
"However, I'm so thankful I had a chance to actually call in and at least have that dialogue with Katie," he said. "That's something that I've been wanting to have since we finished filming in New Mexico."
Host Tayshia Adams commented that not attending might have been a good thing as Jacobs was talked about a lot during the night.
"I was a topic of conversation a lot on this season, and that was one of the main things I wanted to apologize to Katie about because there was so much dialogue about me," Jacobs said.
What would Thomas have done differently on 'The Bachelorette'?
As Jacobs mentioned, he became a huge topic of conversation during the season among the men, which took up a lot of Thurston's time.
"I don't care how you feel about me," he said of the men bringing him up to Thurston. "You shouldn't care how you feel about me. Just go and pursue the girl. I mean, the reason why we were all there was for Katie, so I was a little taken aback that I was brought up so much."
If Jacobs had to do it all over again, he would have tried to form bonds with some of the men on the show.
"And that's something wherein hindsight I wish could have been different," he said. "However, that's how I approached it. I was honest to myself, and I can't change any of that now."
But Jacobs doesn't regret any of the decisions that he made on the show, even though they caused him to be the villain.
"I'm not gonna lie to them, and I'm damn sure not gonna lie to myself, because at the end of the day, once people are on that show, they need to live with their truth, and for me, I was living in my truth, and that's all we can do as people," he said.
Why was Thomas considered a villain?
Early on in the season, Jacobs basically admitted that he came on the show for the wrong reasons.
"I couldn't sit here and look you in the face and say, 'Yeah, when I showed up to this place I was here for the right reasons,' because I didn't know who you were," Jacobs said to Thurston during a group date. "And worst-case scenario, I'd give it a shot and, yeah you can build a great platform, and that's just the honest to God truth, like my approach to this."
Later, he was confronted about wanting to be the next Bachelor and did not deny that the thought had crossed his mind.