Is 'The Bachelorette' on Tonight, Oct. 18, 2021? Michelle Young's Jaw-Dropping Premiere Is Coming This Week
Many Bachelor Nation fans are excited to watch The Bachelorette Season 18 with Michelle Young. But it looks like there's been a shift in the schedule for the ABC reality series. So is The Bachelorette on tonight, Oct. 18, 2021? Here's when you can catch Michelle's premiere this week.
'The Bachelorette' is not on tonight, Oct. 18, 2021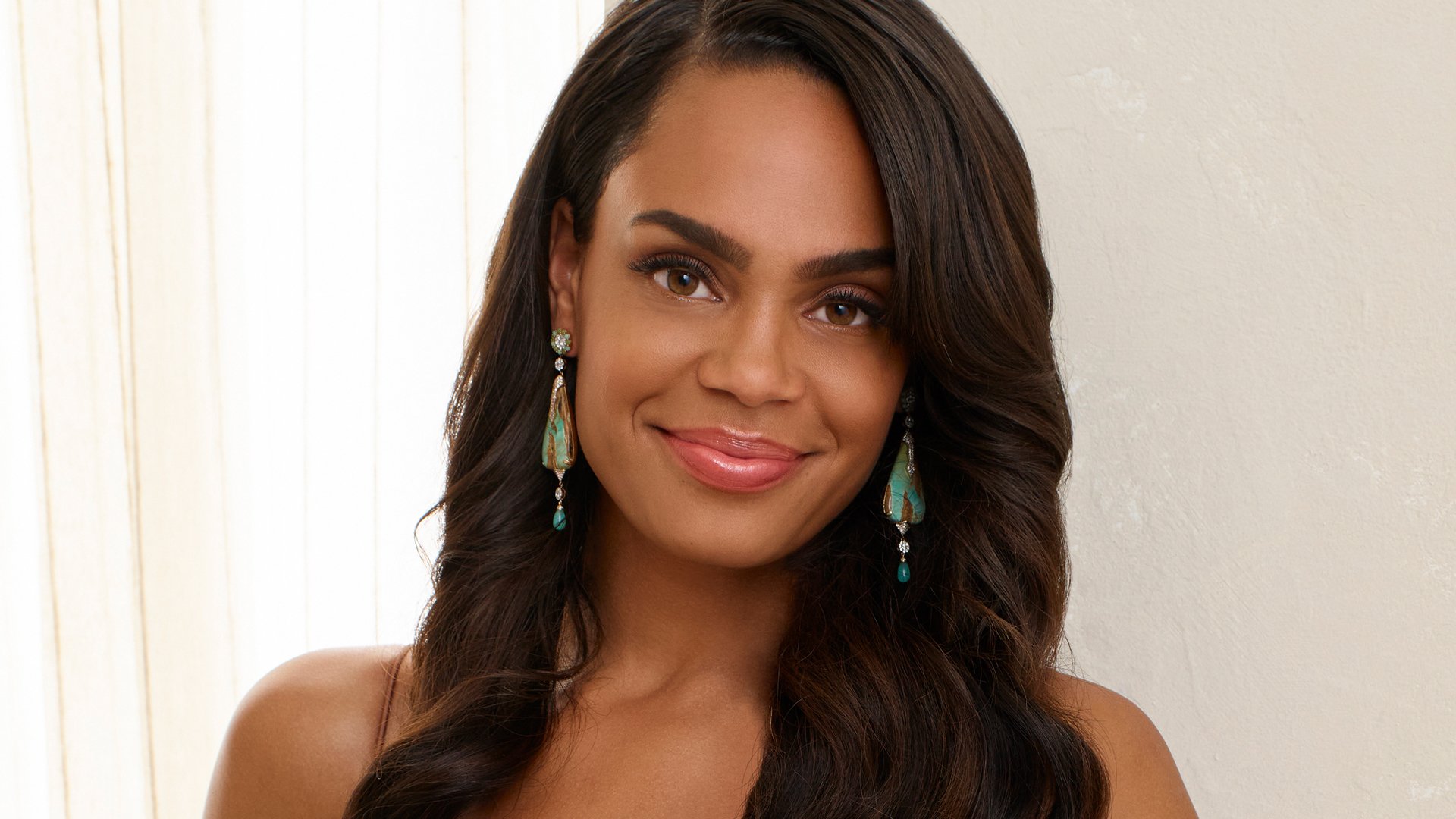 Typically, new episodes of The Bachelor and The Bachelorette air on ABC on Monday nights. But The Bachelorette isn't on tonight, Oct. 18, and fans will have to wait to watch Michelle Young's premiere.
According to ABC's schedule for tonight, Dancing with the Stars Season 30 will air during the 8 p.m. ET time slot. The dancing competition will continue airing on Monday nights, and The Bachelorette Season 18 will take the 8 p.m. ET time slot on Tuesdays.
When is Michelle Young's 'Bachelorette' premiere in 2021?
ABC will release Michelle's Bachelorette premiere tomorrow night on Tuesday, Oct. 19. So Bachelor Nation fans only have to wait one day before the next journey begins.
What to expect from episode 1 of 'Bachelorette' Season 18
While The Bachelorette doesn't come on tonight, there's plenty to look forward to starting Oct. 19. The season 18 premiere will start Michelle's journey to find love after she was the runner-up on Matt James' season of The Bachelor. Then recently, ABC shared what will happen in the first episode. And it seems like co-hosts Tayshia Adams and Kaitlyn Bristowe will sniff out someone who isn't there for the right reasons. The synopsis says:
Thirty incredible men arrive, hoping to impress Michelle with their charm, wit and dashing good looks, but before the men can attempt to woo her, they'll have to get through hosts and mentors Kaitlyn Bristowe and Tayshia Adams first. It may be night one, but the suitors quickly learn it's going to take more than a good limo entrance to win this bachelorette's heart on the season premiere of The Bachelorette.
'The Bachelorette' hosts Kaitlyn Bristowe and Tayshia Adams tease the premiere
Michelle's season of The Bachelorette will premiere on Oct. 19, and co-hosts Tayshia Adams and Kaitlyn Bristowe recently dropped major teasers about limo night. Tayshia told E! News there were "a lot of things" that shocked her throughout the season, but night one was a "jaw-dropper." 
Meanwhile, Kaitlyn suggested that another Bachelorette cast member wasn't there for the right reasons, and they figured it out "right out of the gate." So it seems Michelle will not be wasting anyone's time in the first episode tomorrow night. Stay tuned.