'The Bachelorette' Trailer: Tayshia Adams' Dad Returns and Warns His Daughter About Making the 'Biggest Mistake'
What Tayshia Adams' dad, Desmond Adams, said on 'The Bachelorette' Season 16 trailer will worry you about the new lead's journey.
It's official — Tayshia Adams is our new bachelorette. But will The Bachelor and Bachelor in Paradise alum find love this time around? In the latest promo, Tayshia's dad, Desmond Adams, seemed concerned about his daughter's next move. So here's what the fan-favorite father said in The Bachelorette trailer and what to expect from the season moving forward.
Tayshia Adams arrives on 'The Bachelorette' set as the new lead
Four episodes into The Bachelorette Season 16, Clare Crawley picked her final rose, Dale Moss. The couple got engaged, and some fans wondered whether they would receive a full season. Then host Chris Harrison revealed the remaining cast members will get to meet the new bachelorette, Tayshia. 
Of course, Tayshia had a few concerns going into the season. The suitors expected one bachelorette and started investing in that relationship. So for some suitors, it might be difficult to move forward with another person. Even so, Tayshia was willing to put in the work. 
Now, Bachelor Nation must wait and see how the contestants react to Tayshia's arrival in the fifth episode on Nov. 10. But don't worry. According to ABC executive Rob Mills in an interview with Variety, the men will be "so excited" to meet Tayshia.
Tayshia Adams' dad returns and expresses concern on 'The Bachelorette'
While Tayshia's first night on The Bachelorette will start off with excitement, the promo trailer teased a whirlwind of romance and drama. As expected, the preview highlighted the 30-year-old's many relationships. But midway through the teaser, viewers saw multiple clips of Tayshia in tears. At one point, she even said she "couldn't do it anymore." 
Meanwhile, Desmond marked his Bachelor Nation return in The Bachelorette trailer. But the moment wasn't exactly filled with joy and happiness. Rather, Tayshia's father was honest about his concerns.
"Why him? There's something wrong with this guy," Desmond said in the preview. "As your father, it's my job to protect you from making possible the biggest mistake of your life."
Desmond's remarks in the teaser somewhat echoed what he said on The Bachelor Season 23. After meeting Colton Underwood, who asked for permission to marry Tayshia, Desmond approached the topic with caution. He famously pointed out that you "won't microwave relationships." But when Tayshia was confident with her choice, her father came around.
"I think every dad is just happy if their kids are happy, if their daughter's happy," he said. 
What to expect from Tayshia Adams' season of 'The Bachelorette'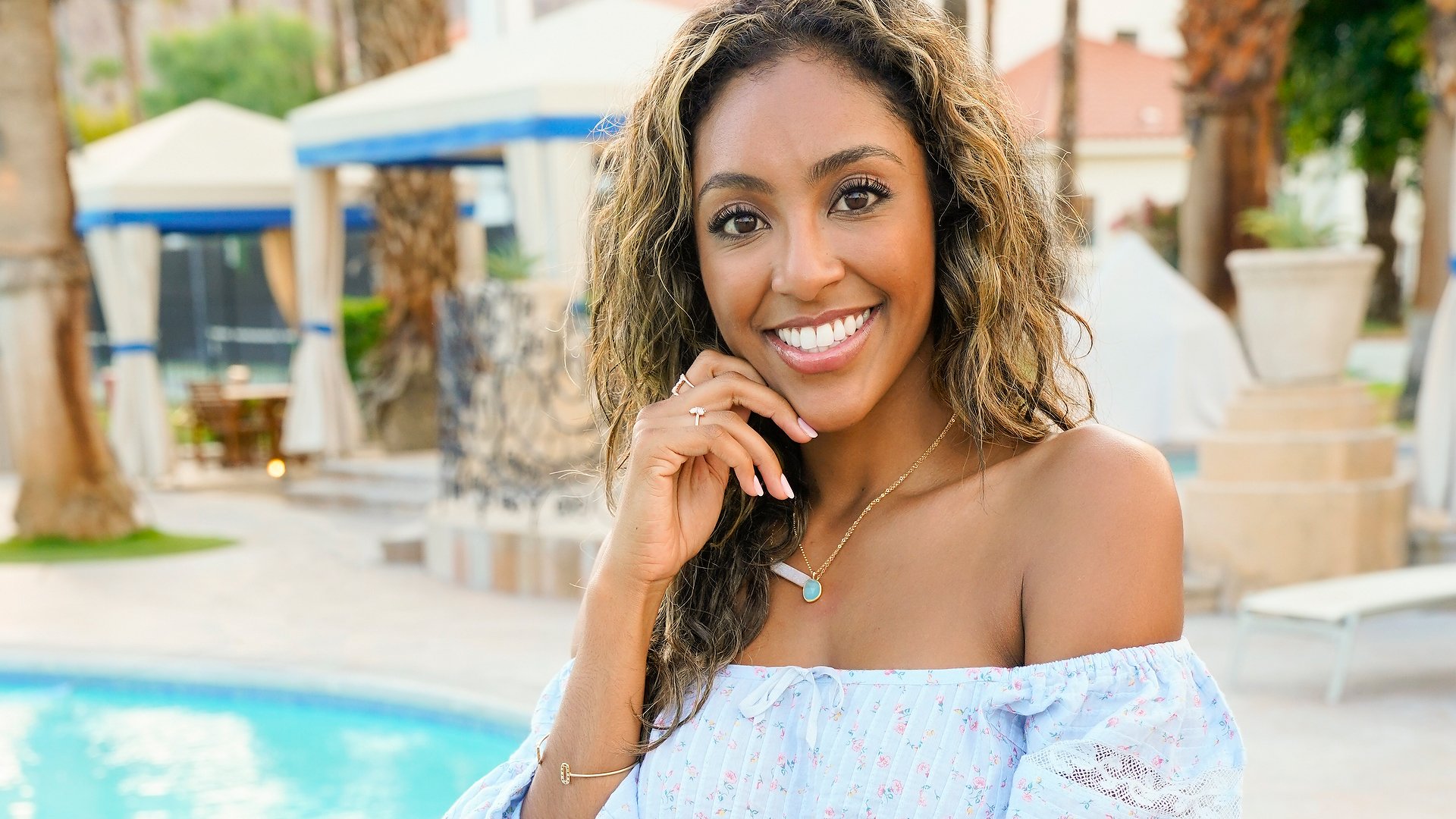 For now, The Bachelorette fans will have to wait and see what Desmond is actually saying to Tayshia in the trailer. At this point, we don't have enough context about the conversation. But it's still clear Desmond just wants what's best for his daughter. 
Now, will Tayshia get the happy ending she deserves? In the above interview with Variety, Mills teased "a lot of heartbreaking, devastating moments" at the end of the season. 
Meanwhile, when speaking with Entertainment Tonight on Nov. 9, Tayshia revealed she fell in love with "multiple" contestants. So it's likely this will result in some drama. But despite all the "ups and downs," it seems Tayshia came out of The Bachelorette in one piece.
"There's lots of happiness, but there's also some sadness in it," she said. "The one opportunity I had to think about [going in] was, my heart was ready. With those intentions, I sort of went with it and it worked."
Check out Showbiz Cheat Sheet on Facebook!