'The Bachelorette' Tyler Cameron Finally Reveals Why He Never Wears a Shirt
Tyler Cameron, fan-favorite from Hannah Brown's season of The Bachelorette, tells all with his new YouTube channel. He started with a series of rapid-fire questions and answers to get fans excited. While it's not shocking, Cameron was shirtless the entire 10 minutes. However, lucky viewers were able to finally find out why he rarely ever has a shirt on.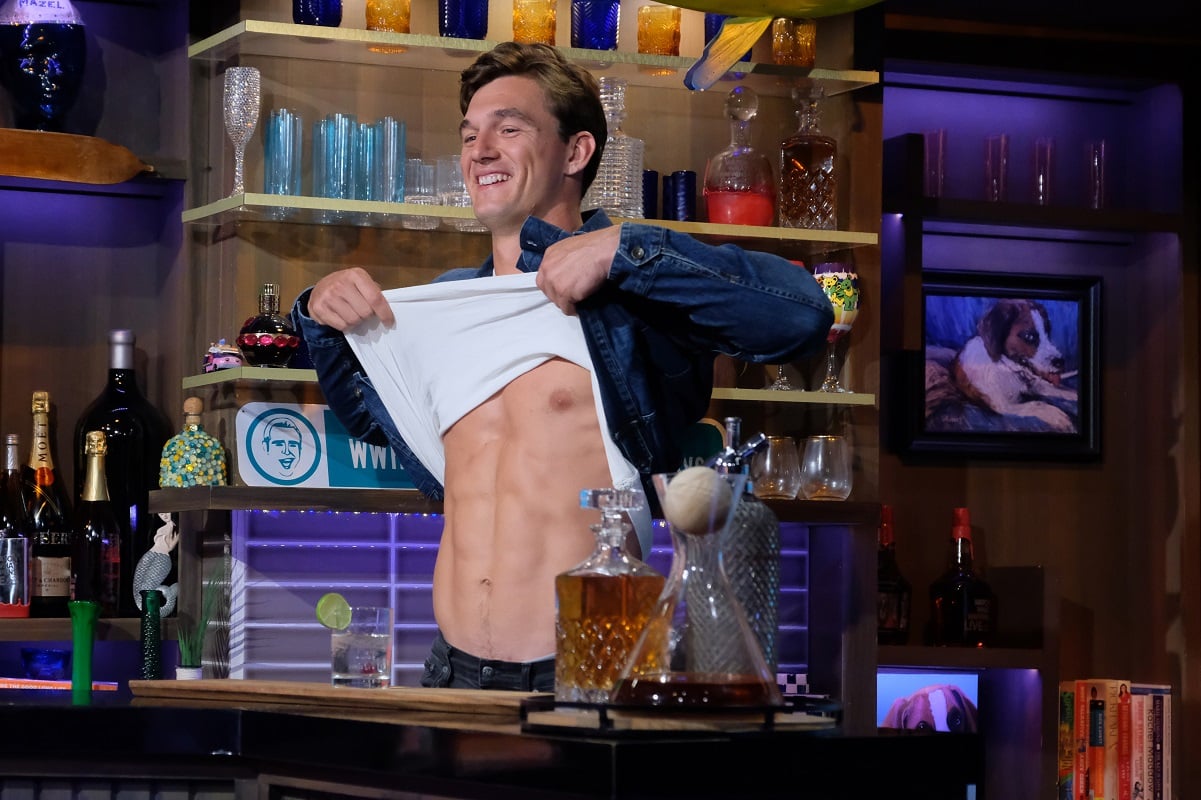 What does Tyler Cameron do for a living?
When Cameron was on The Bachelorette, his profession was listed as a contractor. However, fans who follow the former contestant on social media haven't seen him do much building. A quick scroll shows a lot of shirtless photos of him on the beach or a boat with friends.
However, he does have a show on Quibi, where he shows off his contracting skills. The series is called Barkitecture, and in it, Cameron creates customized dog houses with interior designer Delia Kenza.
RELATED: Bachelor Nation Alum, Tyler Cameron, Finally Claps Back at Trolls on Social Media — Fans Are Here For It
The reality TV star shared that he is looking forward to getting his construction company going with some fresh new projects.
He has partnerships with several companies as an Instagram influencer and is now opening the world of creating videos on YouTube. Fans also do not doubt that he will continue his reality TV stint with at least one cameo on Matt James season of The Bachelor.
Tyler Cameron finally shared with his fans why he is always shirtless
In the 10 minute YouTube video Q & A session, Cameron answered several fan questions, including why he never wears a shirt and what he is looking for in a woman.
"Someone that loves others, respects others, and is ready to get on an adventure with me at any time, any moment," Cameron dished about the three characteristics he wants in a girlfriend.
He also finally gave fans a little insight into why he doesn't wear a shirt.
RELATED: 'The Bachelor' Fans Now Feel Strongly That Hannah Brown Asked Tyler Cameron Out Over Peter Weber Due to Producer Meddling
"Because I'm in Florida," Cameron responded. "Why the hell do I need to wear a shirt? It's so damn nice out."
It's not as deep as fans would have hoped, but it does make sense. It is warm where Cameron lives in Jupiter, Florida, year-round. The videographer, Jacob Laham, added that it's because he has such great abs. Fans would agree with that statement, too.
Cameron also admitted what he is most self-conscious about in himself
When Cameron was in seventh grade, he broke his nose tubing. His Dad told him to be tough, so he never went through with getting it fixed. However, he is most self-conscious about his nose. 
RELATED: 'The Bachelor': Will Tyler Cameron Make An Appearance on Matt James' Season?
"I never got it fixed," Cameron explained. "I can barely breathe out of it. So, I need to get it fixed so I can breathe, and so it can be straight again." 
His nose doesn't keep him from posting daily videos and pictures of himself on social media. Although, maybe he's shirtless to draw the attention away from his nose?