'The Bachelorette' Alum Tyler Cameron Shares First Vlog — It's 'More Dramatic Than Shark Week'
Tyler Cameron wants to show his fans that there's more to him than getting dumped by Hannah Brown on The Bachelorette. So, he's created a new YouTube channel where he shares videos every Tuesday. His latest addition is a vlog that fans say is "more dramatic than shark week."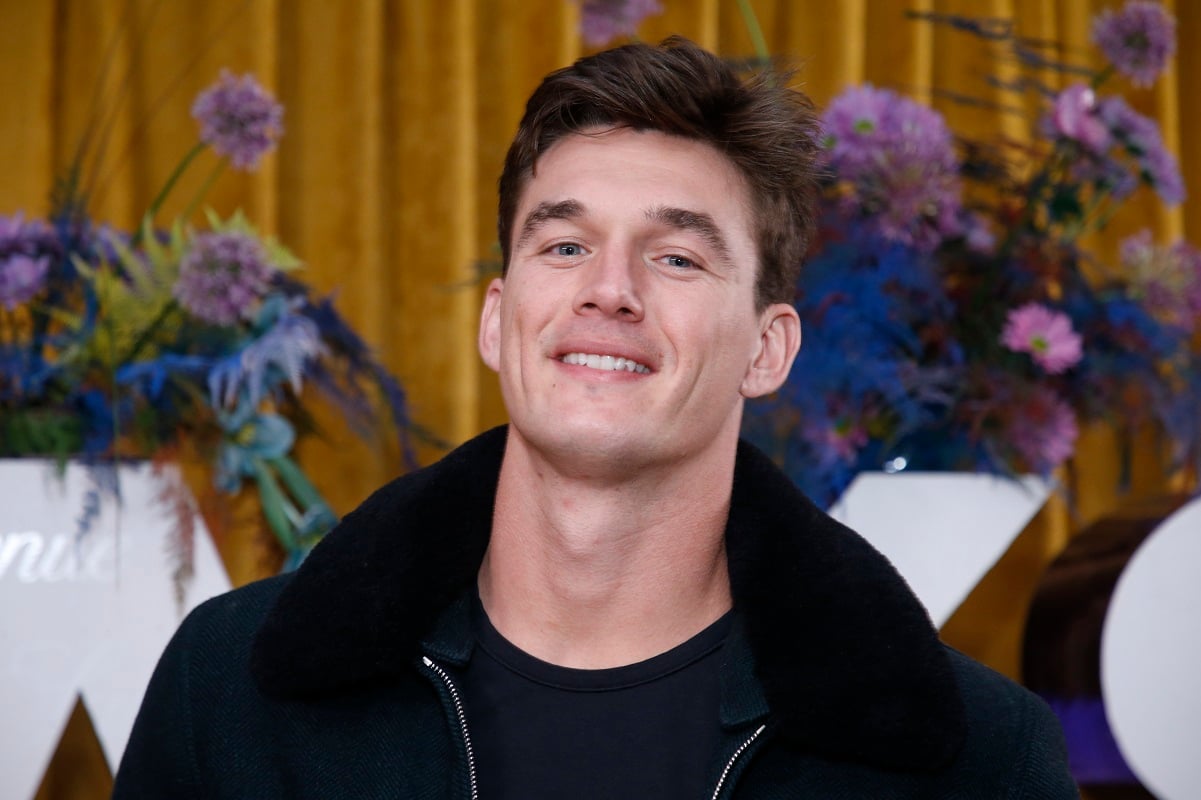 What is Tyler Cameron's new YouTube channel?
On Aug. 11, 2020, the former Bachelorette contestant, Tyler Cameron, launched his YouTube channel. He started with a series of rapid-fire questions and answers to get fans excited. Fans quickly pointed out that Cameron was shirtless the entire 10 minutes.
At the end of the video, the contractor turned Reality TV star teased his next installment, a short clip advertising his new channel.
The minute and a half clip begins with Brown telling a heart-broken Cameron, "I love someone else." Then the video zooms out to Cameron, presumably naked in a bathtub clicking "pause" on the video.
RELATED: 'The Bachelorette' Tyler Cameron Finally Reveals Why He Never Wears a Shirt
"You think you know me, ya'll don't have a clue," he tells viewers. 
The trailer begins with a series of clips of the 27-year-old wakeboarding, traveling, working out, and helping children in need. He explains that he started his YouTube channel to give an inside look into who he is.
Tyler Cameron gave fans an inside look into a family tradition — lobster fishing
On Aug. 18, 2020, Hannah Brown's ex-boyfriend, Tyler Cameron, shared his first Vlog. The 12-minute video titled, "VLOG #1: A Florida Man's Feast", chronicles the reality TV star fishing for lobsters.
"Super stoked to be sharing my first vlog with y'all!" Cameron captioned the video. "Diving for lobsters in the Keys for the mini-season has been a part of my life since I was a kid. A true Florida man adventure. I want to give a big thank you to the Hashemi Family for bringing us along for the adventure and teaching us how to cook lobster in the microwave."
RELATED: 'The Bachelorette': Tyler Cameron and Matt James Now Have Fans Begging for This New Spin-Off
Cameron's filming and editing team (Jacob Laham and Chris Garbo) set parts of the video to dramatic music while the 27-year-old was underwater, which fans loved. He also explained the family tradition and how he feels when he's searching for lobster.
"Catching lobster is fun, man," Cameron says during the video. "It's like being a little kid again. I've been doing it since I was probably eight-years-old. Once you see the antennas come up, you kind of light up, you get excited. You get down there and see if it's a good size one. You get it, and then it's all yours. Just like a little kid in a candy shop, go down and do it again."
Cameron's first Vlog is 'more dramatic than shark week' according to fans
"I had no idea this is how to catch lobsters," one fan wrote on the Bachelorette star's video. "Looks like fun and a great family tradition! Thanks for sharing your life with us!"
Tyler Cameron's video garnished many positive reactions. Some viewers noted how special it was that Cameron is carrying on the tradition, although his mother died on Feb. 29, 2020.
RELATED: Bachelor Nation Alum, Tyler Cameron, Finally Claps Back at Trolls on Social Media — Fans Are Here For It
"More dramatic than shark week," another fan added. 
Others commented about how long he could hold his breath.
"It's the man that can catch dinner with his bare hands for me," one viewer commented about why they loved watching the video.