'The Bachelorette': Tyler Cameron Gets Turned Down More Than You'd Think
Hannah Brown might not have given her final rose to Tyler Cameron on her season of The Bachelorette, but the Florida native was catapulted into heart-throb status as soon as he made his television debut. Ever since Brown's season premiered, Cameron's had an intense interest in his love life. And yet, even Cameron gets turned down sometimes when he "shoot[s] [his] shot."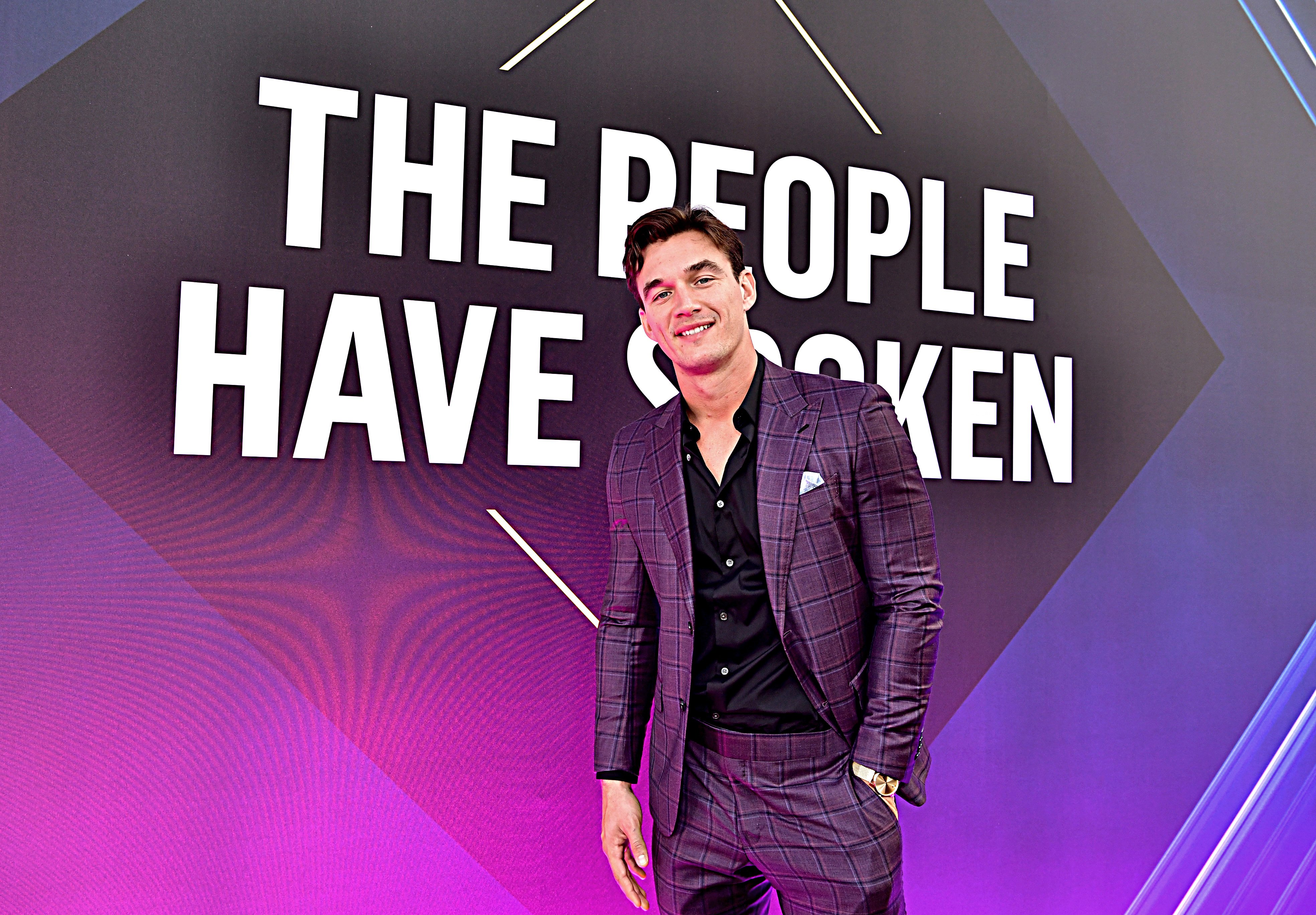 Tyler Cameron misses going to bars to 'go shoot'
Cameron's preferred method of sparking romantic connections is going out to bars. He said on the Dear Media podcast With Whit, that he'd pick going to a bar over using a dating app any day.
"I enjoyed that so much more than trying to just message someone — I never was into the apps," he said. "I was like, 'I'm going to go to the bar and I'm going to try and go shoot, I'll talk to everybody and anybody I can.'"
The Bachelorette alum doesn't even mind getting "turned down," which happens more than you might think.
"I tell you, I get turned down all the time, but that's the fun part of going out," he said. "That's what I loved about going to the bar. We were going out to meet people and have fun and who knew where the night [would go]."
How Tyler Cameron is dating during the coronavirus pandemic
Even though Cameron is clearly not going to bars currently, he's still not on dating apps. But he is sliding into DMs.
RELATED: 'The Bachelorette': Blake Horstmann Addresses Rumors That He and Becca Kufrin Are Dating
"I am not on the apps, but I'll send some DMs," he said. "I shoot my shot — a lot of shots don't get made, but you know, my dad always told me you miss a hundred percent of the shots you don't take. So I'm going to shoot and some don't hit, some do, and it is what it is."
"That's how you can date right now," he added. "You can't go out and meet nobody, you know? So it's just kind of like, it's Wednesday at 6 p.m. and I see someone like, 'Oh she's pretty, I'll send her a message.'"
Will Tyler Cameron ever be the Bachelor?
Cameron was actually offered the role of the Bachelor before the gig went to Peter Weber, but he turned it down.
"We've talked about it," he said. "And there was a time I was really close to saying yes. My dad was in the hospital again and I was like, 'Screw it. I'm going to do it.'"
RELATED: 'The Bachelorette': Blake Horstmann Says Contestants 'Literally Los[e] Money by Having a 9-5 Job' if They Don't Become Influencers
The Florida native was going to do the show "for the money" to make sure he could pay for his father's medical bills and take care of his family.
"But then I sat on it and I talked to some of my friends about it and they were like, 'Don't do that — don't do it for the money,'" he said. "So I went against it."
But Tyler Cameron never says never. There's always a chance he'll follow in his best friend Matt James' footsteps somewhere down the line.
"Down the road, who knows — I never say no to anything," he said. "It's all about timing and when things are right."