'The Bachelorette' Alum Tyler Cameron Dishes About 'The Most Exhilarating Threesome' He's Ever Had — But It Wasn't Sexual
Tyler Cameron from Hannah Brown's season of The Bachelorette is giving fans an inside look into his life with his new YouTube channel. He shows fans his "most exhilarating" non-sexual "threesome" he's ever been a part of in his latest video.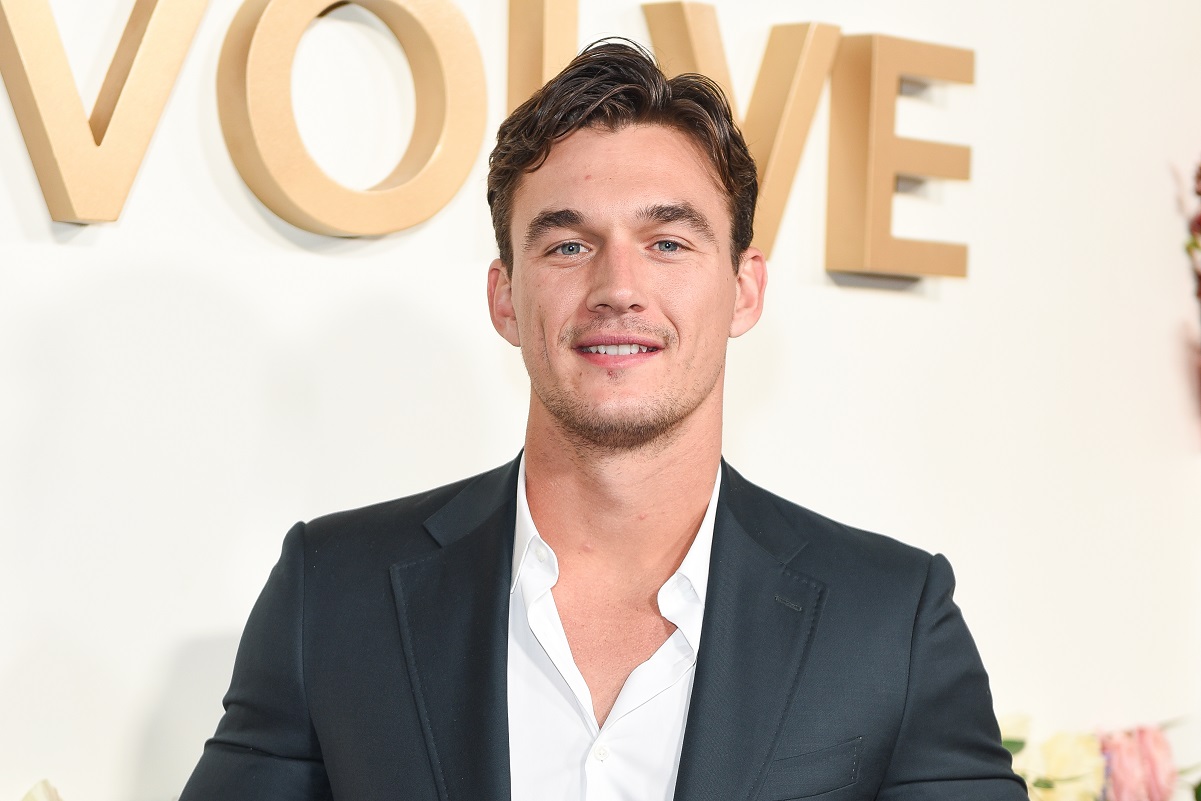 What does Tyler Cameron from 'The Bachelorette' do for a living?
When Cameron appeared on The Bachelorette Season 15, his job title was listed as a "contractor." However, after recent seasons, many contestants end up quitting their full-time jobs to become Instagram influencers, YouTubers, or full-time TV personalities.
The 27-year-old from Jupiter, Florida, is an Instagram influencer, and now he has started his own YouTube channel. However, in his first video, he told fans that he hopes to get his construction business up and running soon. 
RELATED: Bachelor Nation Alum, Tyler Cameron, Finally Claps Back at Trolls on Social Media — Fans Are Here For It
Cameron does have a show on Quibi, where he shows off his contracting skills. The series is called Barkitecture, and in it, Cameron creates customized dog houses with interior designer Delia Kenza. 
We also expect to see him make a cameo on The Bachelor Season 25 with his best friend, Matt James, as the lead. So, Cameron makes his money doing a variety of things at this point in his life. 
What was Tyler Cameron's 'most exhilarating threesome'?
In Cameron's most recent YouTube video, he partnered with Michael "Mikey" Caruso and Mike Frankenbush to learn how to go barefoot waterskiing. World Champion Caruso showed Cameron how to stand up on his heels and gave him a few pointers. Then Cameron jumped right out to the "boom" on the boat's side and began barefoot waterskiing.
"I thought there were going to be a lot more wipeouts," Cameron says after his first attempt.
RELATED:'The Quarantine Crew': A Run-Down of Everyone That Hannah Brown and Tyler Cameron are With During the Coronavirus Pandemic
Next, he stands up on a short-line, and his other friends try it out. Later in the video, Caruso, Cameron, and Frankenbush all barefoot waterski together on the "boom" off the boat's side. 
"That was the most exhilarating threesome I've ever had," Cameron says after the boat picks him up. "We all hopped on the boom — Mikey, JP, and I — out of control. What's next?"
Fans tell former Bachelorette contestant, Cameron, what they want to see next
"Have a 'Men Tell All' of your own with some of the guys from your season since you didn't get to be at Hannah's 'Men Tell All!'" requests one fan in the comments of the video. "Talk about funny stories during filming, and some behind the scenes sh*t would be cool!"
Other fans suggest bloopers, spearfishing, parachute jumping, and wakeboarding. One viewer adds that they would love to see more "random acts of kindness."
"We will be doing lots of that, I promise!!" Cameron responded to the fan, who suggested he spread more "positivity" in the world. 
Cameron's YouTube channel launched on Aug. 11, 2020. He plans to drop new videos every Tuesday.