'The Bachelorette': Tyler Cameron Wants to Keep His Relationship With Hannah Brown 'Between Me and Hannah'
Tyler Cameron was the runner-up on Hannah Brown's season of The Bachelorette. Bachelor Nation was devastated when the former beauty pageant queen gave her final rose to Jed Wyatt, knowing what they knew (that he'd come on the show with a girlfriend waiting for him back home).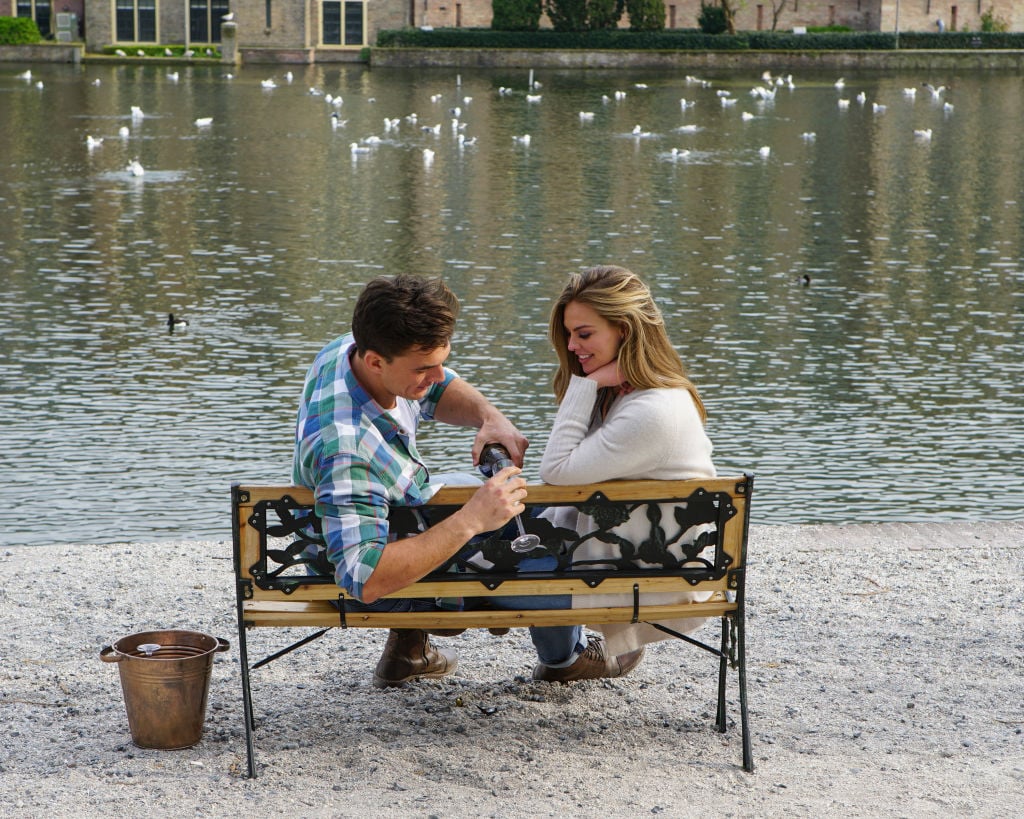 It's been almost a year since Brown's season wrapped and in that time fans thought Cameron and the Dancing with the Stars winner would get together a few times. Though they've been teasing fans with flirty TikToks and supportive tweets, they've both said recently that they're single.
Tyler Cameron on where he stands with Hannah Brown
In an interview with Entertainment Tonight that came out on May 11, Cameron was, of course, asked about where he and Brown stand.
"I think we should just keep that between me and Hannah," he responded, but assured the site, once again, that he's "single." 
Cameron explained that the plan was never for Brown to quarantine with him and the "Quarantine Crew."
"It was supposed to be, like, a weekend [trip]. Things kind of got a little crazy with the whole [coronavirus]… so it was a lot longer of a trip than expected, but it was good," he said. "We got to kind of air a lot of things out and become friends again and put a lot of stuff in our past." 
The model said he and Brown "reconnected over some things that we were both going through and we were there for each other." A few months ago, Cameron's mother died of a brain aneurysm and Brown's brother was recovering from a drug overdose.
Cameron says Brown was a nice addition to the crew.
"It was definitely nice to have her here," he said. "She was someone to talk to about things and be around for everyone. She was great. And she's someone that can listen and give her perspective and she's very pleasant in that setting."
At the end of the day, Cameron says he wants "nothing but happiness for [Brown]. She is an amazing person and I wish her happiness in whatever form that is." But it sounds like they're definitely not dating anytime soon.
Tyler Cameron isn't dating right now
Though the model isn't dating currently, he's "not worried about dating one bit."
"I think when it comes time for a relationship, it'll come, it'll hit me in the face," he said. "But right now, there's just too much going on in my world to really give someone all of me, and that's what's important in a relationship."
Read more: 'The Bachelor': Why Madison Prewett Calls Her Leaving the Show a 'Selfless Act'