'The Bachelorette': Was Clare Crawley's Season Edited in a Purposefully Unflattering Light?
Clare Crawley is not popular with fans of The Bachelorette right now. Every season there's a villain and, in addition to Yosef Aborady, fans have decided that the bad guy of Crawley's journey is none other than the lead herself. Is the editing partially to blame?
We knew from the beginning that Tayshia Adams was going to take over for Crawley at some point. Now, we know that the switch occurs next episode.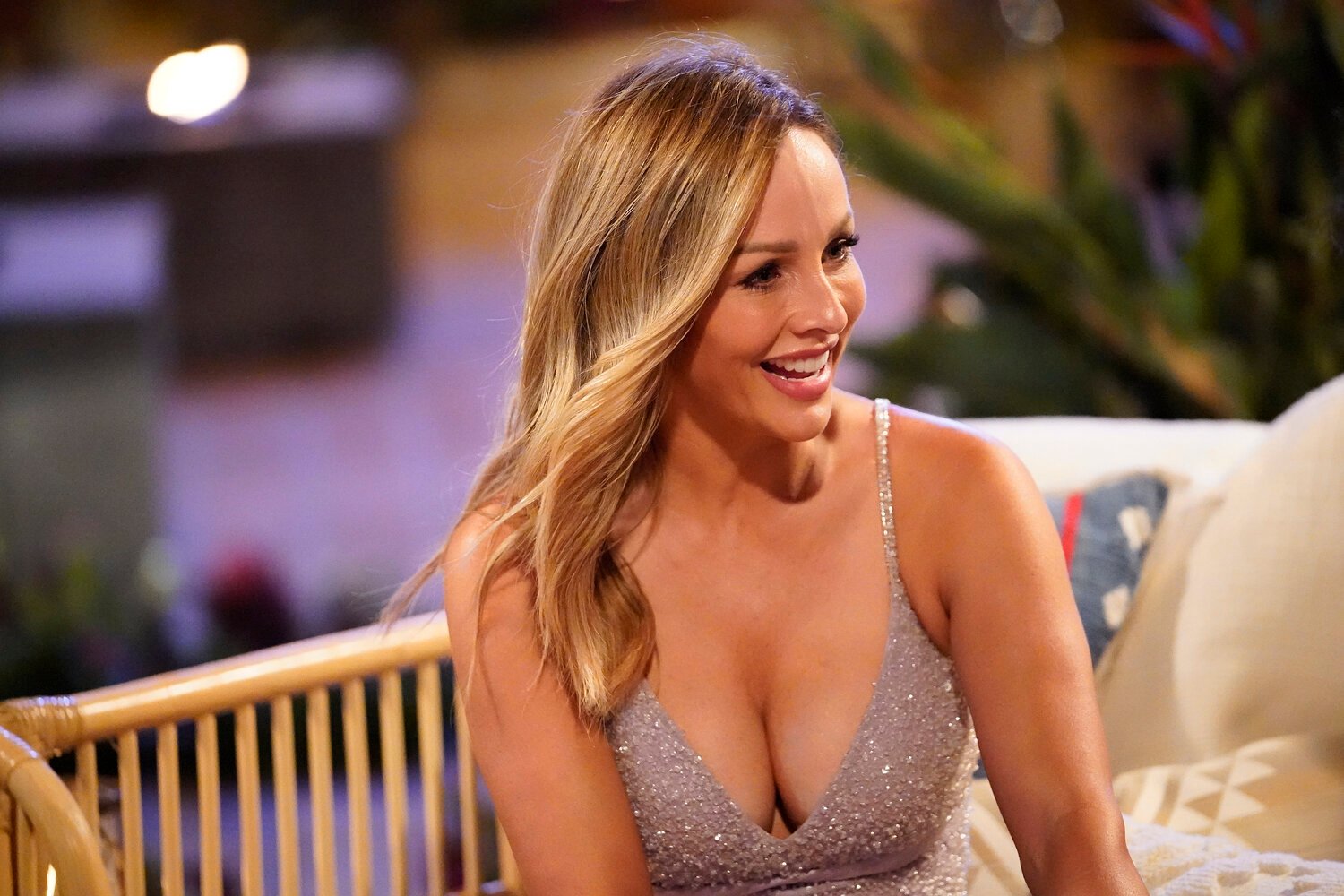 Undoubtedly, Crawley's season of The Bachelorette has been different for a myriad of reasons. But COVID-19 precautions aside, fans have noted the "off" feeling of the first three episodes. In a Twitter thread that caught Crawley's eye, one fan tweeted about the lack of interesting drama and noted that the drama that is being featured doesn't paint Crawley in the most flattering light.
Host Chris Harrison actually responded to the Twitter thread that suggests Crawley is being edited a certain way and that production "force[d] her out." He said Crawley's decision to leave was all her own, but he did not comment on the unflattering editing.  
The brutal Clare Crawley sound bites featured in 'The Bachelorette' Episode 3
Episode 3 was a tough look for Crawley. As the first group of men was awaiting their group date, she was chatting with former bachelorette DeAnna Stagliano. Viewers bounced back and forth between shots of the men excitedly anticipating their date with Crawley and the lead gushing about Dale Moss, her clear and only front runner. At one point, she pulled out a pair of Moss' pants she'd snagged after strip dodgeball and admitted to sleeping with them draped over her face. "I mean, they smell like him," she said, beaming.
Then, to add insult to injury, after her girl talk with Stagliano, Crawley joins the men where they're waiting and announces that they're going to skip the day portion of the group date and just proceed with the cocktail party. On Twitter, Crawley was lambasted for this as if she drew up the production calendar for the day herself.
The next bit of ruthless editing took place after the roast group date. A lot of the men spent much of their time at the mic roasting Moss, naturally. So, at the cocktail party, we see Crawley interrogate everyone who had anything to say about her "fiancé" with the good-smelling pants. Just shot after shot of Crawley using her time with the men to solely ask about Moss. Of course they spoke about other things, but we did not see those conversations.
At the end of the night, Crawley gave the group date rose to herself. As she spoke her piece to the camera about why she and she alone deserved the rose, villainous music softly filled the air.
A peek behind the curtain
Crawley can't be the only lead to be overtly gung-ho about an early front runner. Even Hannah Brown admits it was love at first sight with Luke P. She was about ready to walk down the aisle with him after only a few episodes, too. But we didn't hear any of those give-away sound bites from other leads.
There's no way Crawley is the first bachelorette to say something like "let's wrap this up early" about a group date or tell a producer that while she's on a date with one contestant, she wishes she was on a date with another one. But seeing these admissions is shocking because we're not used to them in this franchise.
Tayshia Adams to the rescue
At the end of the episode that has branded Crawley as the most "disrespectful bachelorette of all time," we see Adams emerging from the La Quinta swimming pool, a literal golden halo surrounds her like the sexy savior The Bachelorette oracles have prophesied.
Adams will surely make a fantastic bachelorette. She is kind, poised, strong, fun, and adventurous–all the ingredients of a Bachelorette dream girl. But did Crawley have to go down like this to get Bachelor Nation clamoring for Adams?
Captain Clare Craweley
We have to wait and see how Crawley's exit plays out next week, but it's clear she's not leaving gracefully. The previews are filled with hysteria from the men and shots of Crawley crying, and not in a happy ending sort of way.
In the interviews that have come out since the third episode from people like Harrison and Robert Mills, head of ABC's alternative series, specials and late-night programming, the onus falls on Crawley. Crawley insisted that Moss attend the first group date after receiving the first impression rose (usually a franchise no-no). Crawley canceled the day portion of the second group date. Crawley decided to end her season early after only knowing Moss for 12 days. What other lead has had that much agency? Former bachelor Colton Underwood would lie to producers about who his top picks were because he didn't like that they weren't showing up on dates early on.
Crawley was made the captain when the crew decided it'd be better for ratings if the ship sank.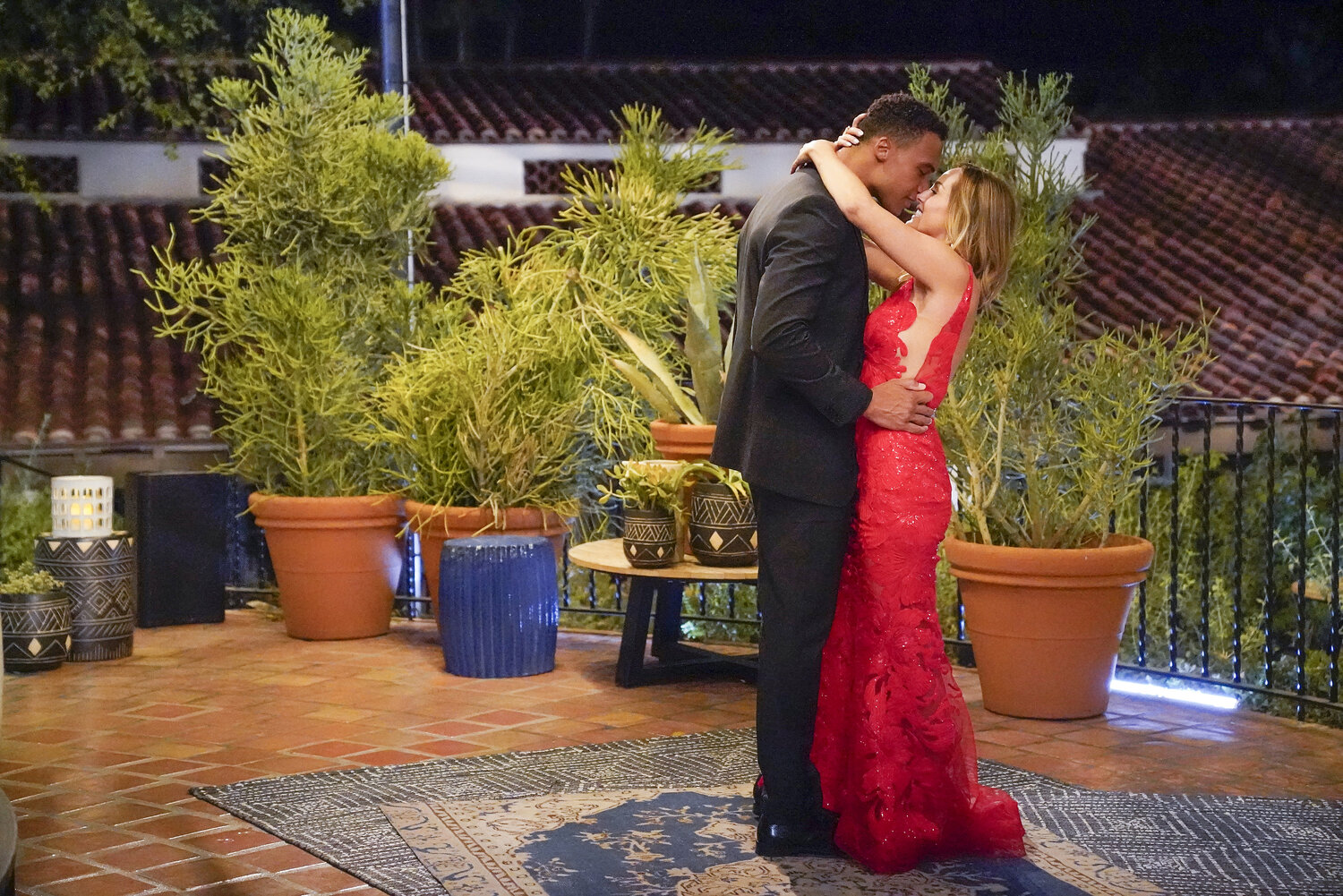 Today, the Sacramento native's social media accounts are filled with condemnations from Bachelorette fans–mini Yosef tirades in comment form. "We expected more from the oldest bachelorette!" Unfortunately, these types of comments are all too common for the members of Bachelor Nation. But they are far less common for leads.
Episode 3 was brutal on Crawley's reputation. Let's hope in Episode 4 that she and Moss get a warm send-off as we welcome in Adams and that it doesn't take on a celebratory at-long-last-the-wicked-witch-is-dead feel. Because, right now, that's the direction we're headed in.