'The Bachelorette': Was Michelle Young Dating Someone When She Began Filming?
ABC's The Bachelorette is never short on drama, and this season has proven to be no different. In week 2, Michelle Young, the lead of this season, was accused of dating someone when she began filming. Jamie Skaar confronted Michelle before the Rose Ceremony. The Biotech CEO told her the men in the house were concerned that she possibly had a boyfriend. Here's how it all went down.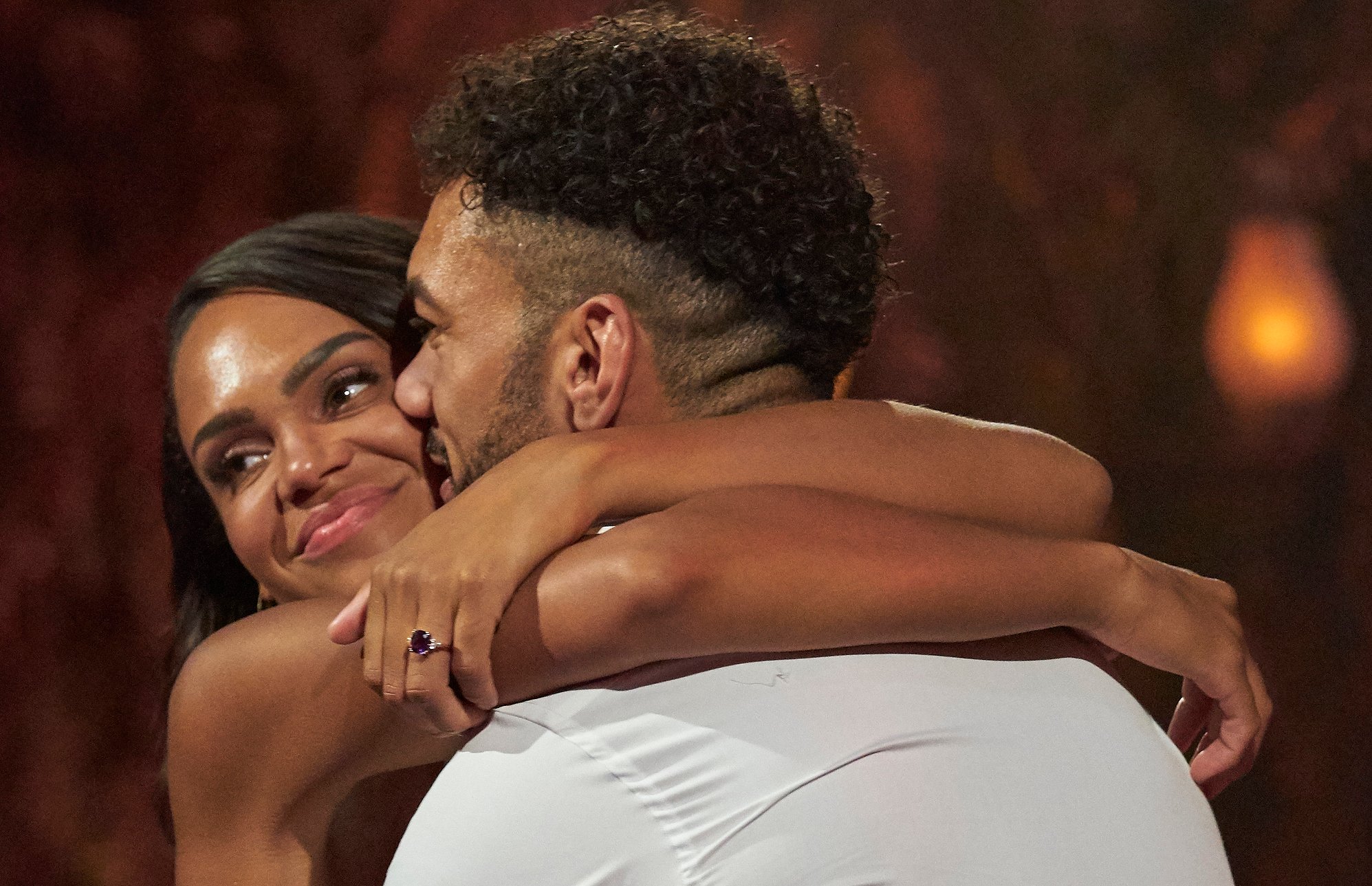 What did Jamie Skaar say to Michelle Young in week 2 of 'The Bachelorette' Season 18?
Jamie was the recipient of a one-on-one date with Michelle during episode 2. The two seemed to bond rather quickly. Jamie opened up to Michelle about his mom's mental health issues, and it looked like things were heading in the right direction. However, on the second group date, Michelle gave the MVP award to Joe Coleman.
Joe made some waves when he first appeared on The Bachelorette on limo night. Michelle recognized Joe when he introduced himself. As it turns out, he had actually messaged her via Instagram well before the show started filming. During the group date, though, Michelle and Joe seemed to genuinely hit it off. 
Jamie, apparently irritated that Joe received the MVP rose, pulled Michelle to the side before that night's Rose Ceremony. He let her know that several men in the house were speculating on whether or not Michelle had a boyfriend.
Jamie told Michelle, "There's been a whole bunch of talk today about this kind of feeling that maybe you might have known Joe before here. Given that this entire journey is about authenticity and about trust, and that that's the standard that's been set, I think that there's people out there that are questioning that."
He also added he had a friend from Minnesota who told him that Michelle was already "boo'ed up with a tall, light-skinned baller." As the night went on, viewers learned that Jamie was the only concerned about Michelle's relationship status.
Michelle Young refuted the claims made by Jamie Skaar
Michelle didn't waste any time before confronting the men of the house about the rumors. She gathered all of her potential suitors and immediately addressed the situation.
"I was made aware that there was a lot of conversation in the house about whether or not Joe and I knew each other before. What I want you guys to know is that that first night, when all of y'all walked in, was the first night that I was meeting every single one of you for the first time. Joe and I exchanged a few messages quite a few years back. We kind of joke about it now, but Joe ghosted me after two messages, and that was that."
Michelle continued, "Also there's a rumor about me being spotted with a 'light-skinned basketball dude' before the show. Being a woman of color, you know, in Minnesota, any time I'm with a man of color, we're a couple, that's what everyone sees it as. I can have a romantic dinner with a white guy in a restaurant and nobody would say, 'Oh, they're a couple.' But because it's another Black man, we're supposed to be together. And it's frustrating because I'm open to all of you. What I want to do for you guys is I want to open it up for questions."
Michelle didn't mince words and made it clear to everyone that she was available and there for the right reasons. Now, all eyes are on Jamie as he tries to figure out a way to get out of the hole he dug for himself. 
When can you watch 'The Bachelorette' Season 18 with Michelle Young?
For those of you who want to get in on this season of The Bachelorette, you can catch new episodes on Tuesday night on ABC. From the previews we've seen so far, there's plenty more drama to come.